Best Apps for Free International Calls - Human beings have to communicate; communication has been integrated into our daily activities from time immemorial, for one reason or another we have to exchange words, and making a phone call is a method exchanging words, especially over a long distance. Reasons for making a phone call may be business, family, love, and other connection purposes, phone calls turns the whole world into one small village where we can reach one another and pass information in a matter of seconds.
About using VOIP apps

The term VOIP is not a word that comes up in every day conversations, so it is only better that answers are provided in anticipation for questions that may be asked.
The first question people ask about using VOIP apps is 'do I need a special/custom Smartphone to make VOIP calls?' The answer is "No, you don't," VOIP is only a transmitting protocol (or should we say a method), that uses internet data and special programs to transfer your voice from one location to another. VOIP is independence of smartphone types or manufacturer, as long as it is connected to the internet and has the required app installed, it will do.
Another question people ask is 'does my cell phone network providers agree with making VOIP calls?' The answer is 'Yes, they do,' and they can't do anything about it. In every business there are competitions, and it is left to your cellphone network providers to present their enticing voice call offers so that you will stop making VOIP calls. And more so, you purchase data used for the internet connection from them, which alone should serve as compensation.
List of Free International Call Applications

Before we become familiar with the applications to make free calls, we should hop out of the spotlight of it. To make free worldwide calls possible, we, in general, need to thank the makers of Voice Over Internet Protocol (VOIP) development.

Calls within a country are always cheap or sometimes free, but the same thing cannot be said for international calls; they cost a lot. In this era, costs should not be what will restrict you from making international calls, thanks to a technological innovative called VOIP (Voice Over Internet Protocol) making calls with internet data is possible, making calls via VOIP can be said to be free because of free WIFI availability.

So as to enable you to choose which free call app works best for you, read on. Pick one that suits you best depending on the analysis we have here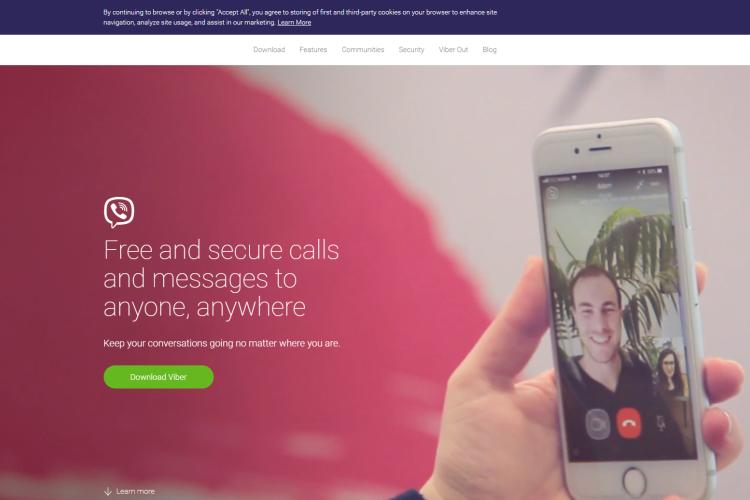 Viber is a free app to make both local and international calls, making calls is as simple as selecting a contact on your Viber contacts list and tap the 'free call' button. Viber is available for mobile devices and PCs. Visit https://www.viber.com/download/ and download a suitable app for your device, create an account and start making free international calls.
Facebook Messenger - Site Link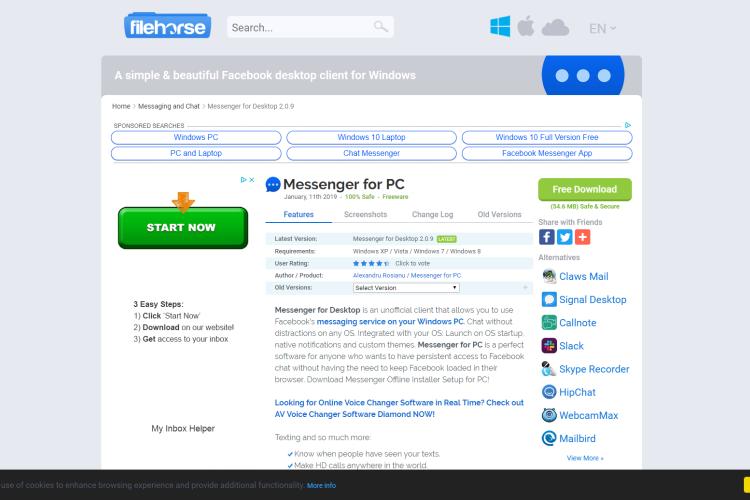 Facebook now owns WhatsApp, and you probably have a Facebook account, right? Then if you are not aware of this before, the Facebook Messenger app offers free calls, 2.3 billion out of 6.7 billion world's population uses Facebook, so it is about 50% sure you will find someone's contact on Facebook and place a call to him/her. You can call other Facebook users located at anywhere in the world using the app, and using the app is easy; open the conversation page with the person you are going to call, tap the call button.
You can download Facebook Messenger for Apple and Android in their respective application stores. Then you can download an unofficial Facebook Messenger for PC at https://www.filehorse.com/download-messenger-for-desktop/.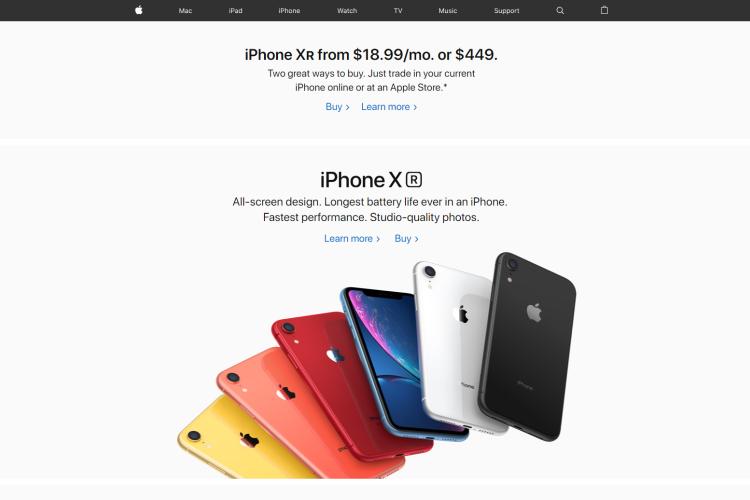 Facetime is another excellent app that supports VOIP technology; it is famous for video-chatting and useful for voice calls too. Facetime was initially exclusive to Apple devices but has now been enhanced to work with android and windows. Download Facetime for your device from https://ifacetimeapp.com.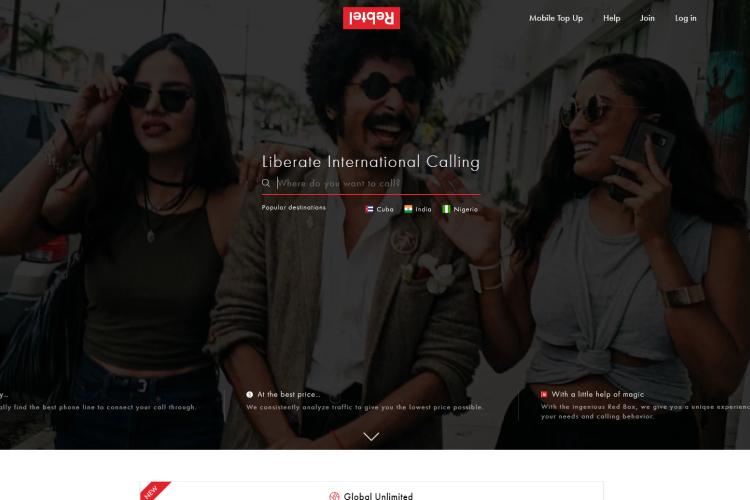 Rebtel is the coolest VOIP app on the list, asking why? Because it doesn't require an internet connection to make a phone call to other Rebtel users; the call is completed via the local SIM cards currently in the mobile phone. With Rebtel, you can make free calls to Rebtel users residing in the supported countries. If the person you are calling is not living in any of the supported countries or is not a Rebtel user, then you need a 3G internet connection to make the call. Rebtel is not supported on Windows and Mac but you can download for Android at https://rebtel.en.softonic.com/android/download, and you can find Rebel for iPhone on Apps Store.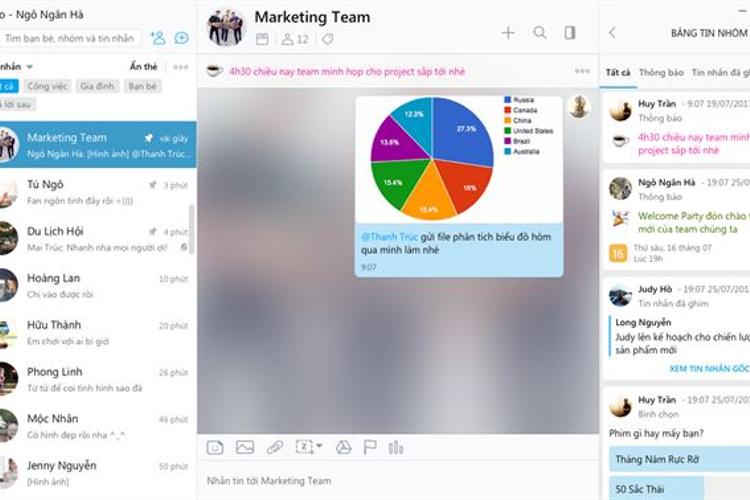 Zalo is a great messaging app with awesome features. It is the answer for Vietnam's fast growing smartphone market. The features are as below:
Message a friend anywhere in the world instantly. Nice notification set on replies, events, and news
Great set of stickers and emoticons for every single occasion throughout the year: holidays, small occasions, admiration, etc
Voice message and noise cancelling features.
Just like WeChat, you can make friends nearby with various filters set: gender, location, proximity, characteristics, etc
Create a group chat to effortlessly exchange messages to the group members. Quickly share media within your group. One can make unlimited groups.
Social network integration with Twitter, Facebook, etc
High level of security and privacy
Zalo in a way is like an open App market within Zalo app itself.
Support and Contact Information:
Email: feedback@zaloapp.com

Online: http://zalo.me/zalohotroandroid
Website: http://zalo.me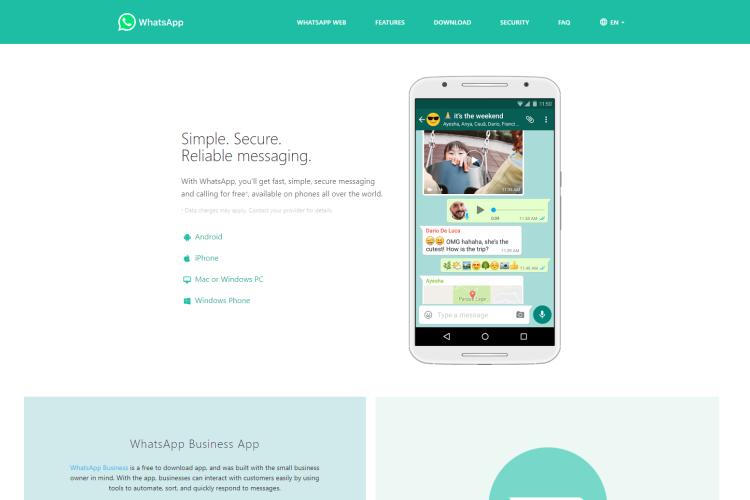 WhatsApp is the number one app to make voice calls, video calls, texts, and multimedia messaging. WhatsApp file size is minimal; less than 100mb and can be used on PCs via a desktop browser and hotspot. WhatsApp voice call is entirely free, and you can download it the app via web at https://www.WhatsApp.com/download/ or via application stores; Google PlayStore and App Store.
Ignore the name, Tango is not a dancing app but rather VOIP that allows you to make free international calls to any number in some selected countries; the countries supported are United States, Canada, Mexico and India. You can also make calls to other countries at the cheapest rate; this rate can even beat that of your local network providers. Download Tango for your device at https://www.tango.me/download/

You can likewise make calls to different territories for charges. You need not stress since Tango guarantees you that the expense is now less expensive than the charges of your present mobile phone carrier.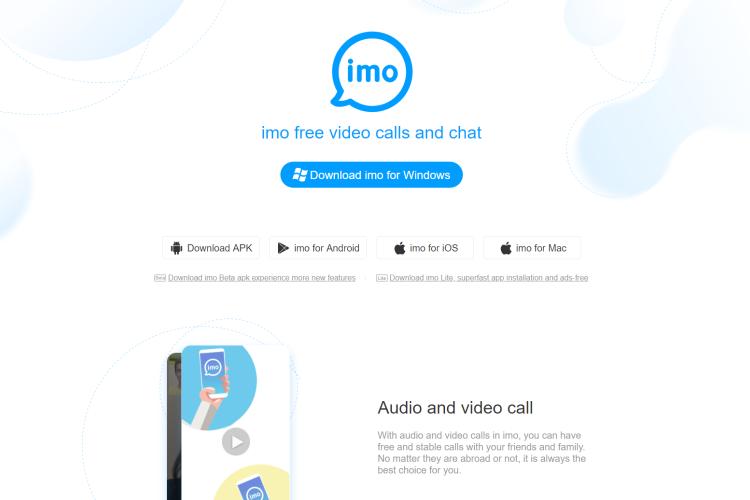 Majority of VOIP apps will require a stable 3G plan before you can make an uninterrupted call, IMO only requires 2G and you can enjoy smooth voice conversations. With IMO you can also create a group voice conversation up to six participants. IMO is available for Apple, Android and Windows OS, download IMO at https://imo.en.softonic.com/download.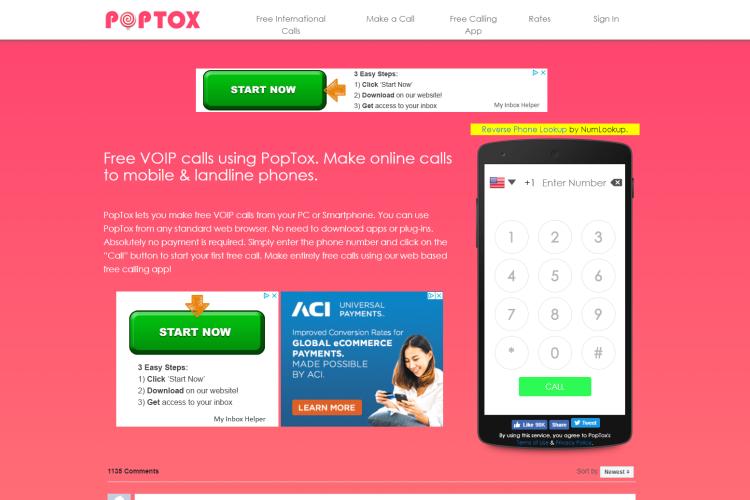 With PopTox you can call any regular cell phone or landline for free, and the receivers don't even need to have PopTox application installed on their devices. You only need to have a stable internet connection to make calls from either mobile or desktop. PopTox can be downloaded at https://www.poptox.com/free-calling-app.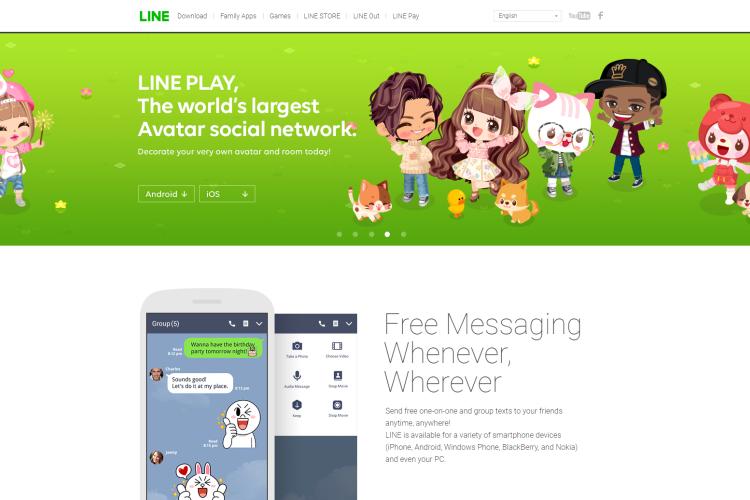 You can make up to 5 minutes free call daily with LINE if you have the patience to watch short advertisement videos, the app offers free call service in exchange for viewing ads supplied by clients. Another option to earn your 5 minutes privilege is reading news. Apart from voice call you can also use LINE to share texts and videos, stickers, and other multimedia contents. So basically, LINE is free but limited. Download LINE for your device here; https://line.me/en-US/download, available for Android, PC, and MAC.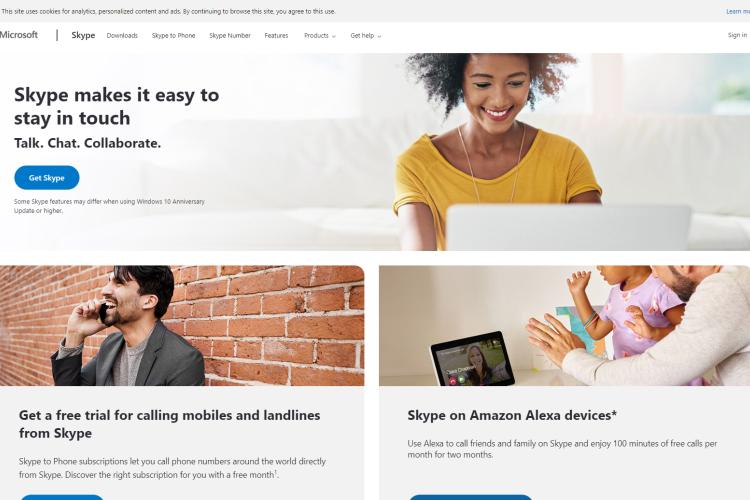 Skype is very popular for video chatting but is capable of voice calls too, Skype can also be used to call landlines and traditional cell phones, but it incurs monthly charges. But if you are making international Skype-to-Skype calls, it is free. Skype is available for android, apple, and windows. You can download Skype here; https://www.skype.com/en/get-skype/.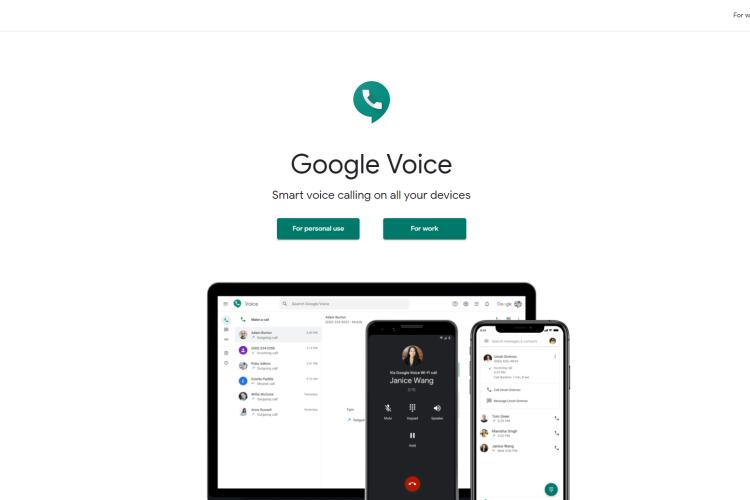 You may wonder why Google voice is not one of the toppers of this list; it is because as incredible as Google voice is, it is only limited to North America users; USA and Canada precisely. Anything apart from the location limitation should not stop Google Voice from being called the best VOIP app, Google has done an incredible job to make Google Voice app perfect, and using the app is free as long as you have a Google account; remember the Google saying, "one account, all of Google."
A unique Google voice number is assigned for each user, the app is available on Google PlayStore and Apple App Store. You can also access Google Voice service via the website at https://voice.google.com/.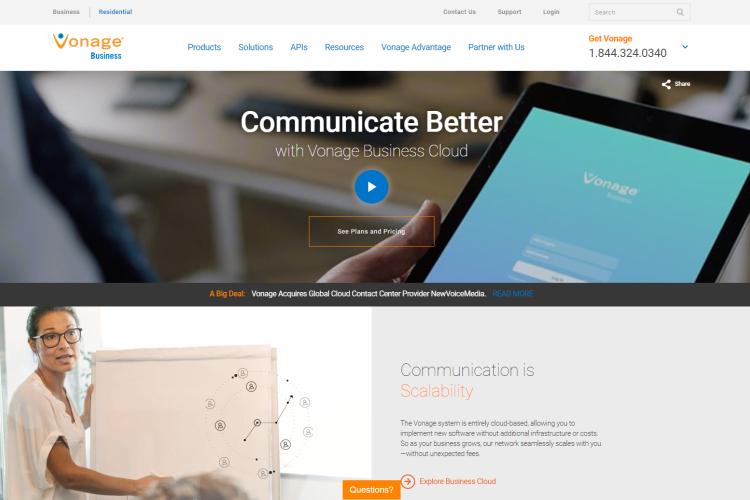 Vonage is one of the first companies to make use of the VOIP technology, the company started utilizing VOIP as far back as 2001 under the name of Min-X.com, and up till today, Vonage is still offering local and international calls in many countries of the world. Vonage initially supported only landlines but later created Vonage Mobile; a free app that allows you to make voice and video calls to other Vonage users who use the app. With Vonage Mobile, you can share pre-recorded video messages if you do not feel like making a real-time phone call. Vonage Mobile was created for business purpose, i.e., for business owners to reach customers with ease, Vonage has an API that is suitable for business owner's integration.
Vonage is supported on mobile platform, PCs and also has a web-based app that you can access with web browsers, download Vonage app at https://www.vonage.com/business/downloads/.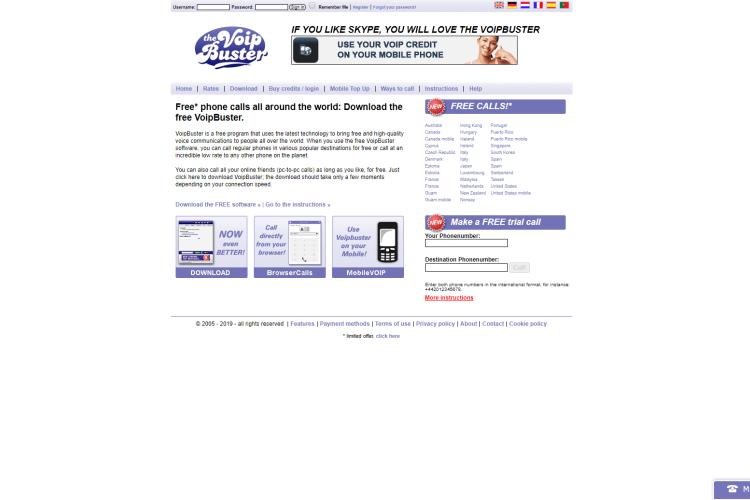 The reason why VOIP Buster is incredible is its focused functionality; unlike the majority of the apps on this list, VOIP Buster only supports basic phone calls and does not support chats or video calls, thus making it very efficient in making unlimited calls both locally and internationally. The only downside of VOIP Buster is that it is not available in every country, but you should look on the bright side, any country not supported by VOIP Buster will be supported by VOIP Stunt.
VOIP Buster is available on mobile, Mac and Windows app. Download the VOIP app from https://www.voipbuster.com/download.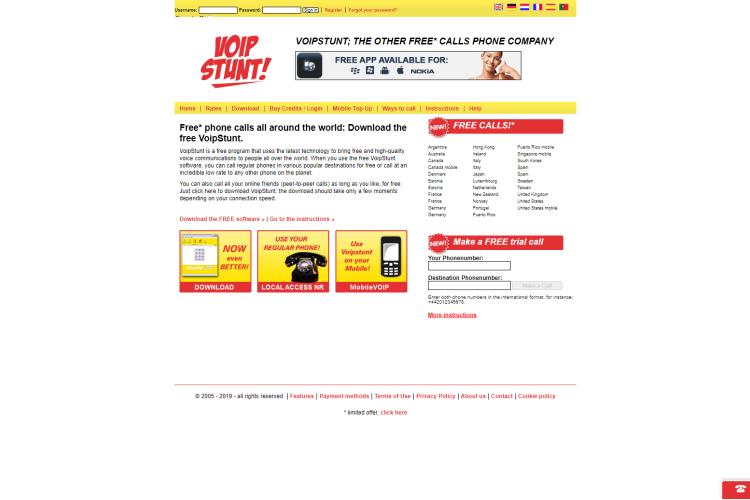 An app very similar to the VOIP Burster, VOIP Stunt can do everything VOIP Buster does, and it should not be surprising because the same company owns both apps. The apps are complimentary of each other, if VOIP Buster does not support a country, then VOIP Stunt does and vice versa. With VOIP Stunt, you can make in-app or PC-to-PC phone calls to supported countries, download VOIP Stunt from http://www.voipstunt.com/download.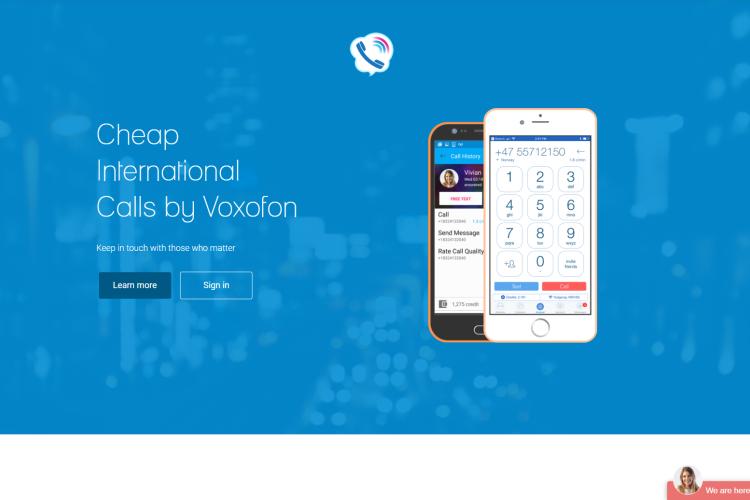 Voxofon started its VOIP international phone calls when a smartphone was still a luxury – as far back as 2008, and is still in the business even now that a smartphone has become a cheap commodity. Voxofon service is commendable; it is not easy to offer free international calls for over ten years.
Voxophone is supported on all mobile platforms and PCs; users can make app-to-app phone calls and also sent text messages, video messages, etc. Download Voxophone for Android at https://download.cnet.com/Free-Calls-Text-Messenger/3000-2150_4-75622221.html.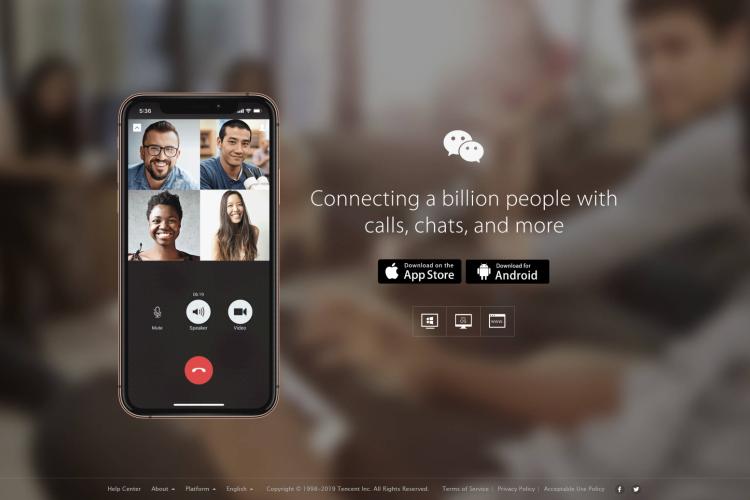 WeChat VOIP call is not free like other apps mentioned above, but it can always boast of one of the lowest rates available anywhere in the world. WeChat support calls to any device which is capable of receiving a call; VOIP-enabled devices, landlines or traditional cellphone/smartphone. You can download WeChat app on Google PlayStore or App Store. Official WeChat Windows app can be downloaded at https://wechat.en.softonic.com.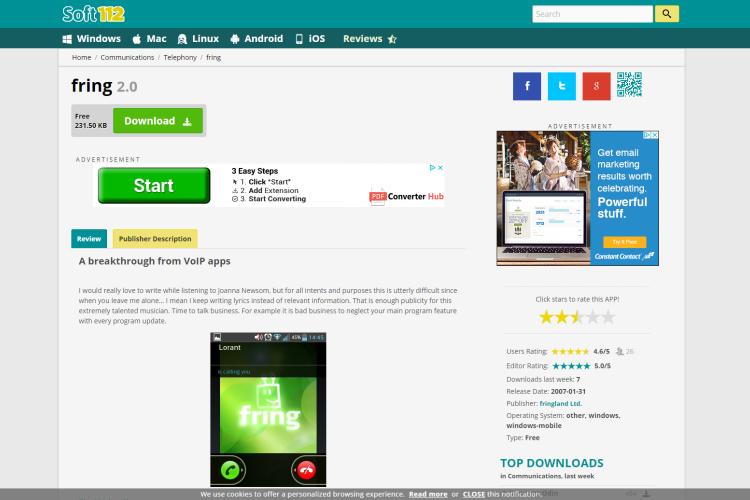 Fring is another Social Media app that you can use to make international voice call to other Fring users anywhere in the world; the app also supports video chats and texting. With Fring you can start group video/voice call; members of the group should not exceed five. Download Fring app at https://fring.soft112.com.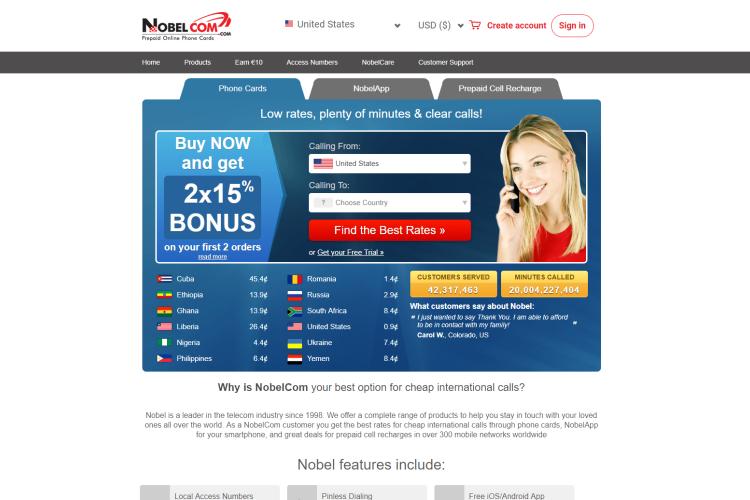 Increase the popularity to worldwide calls with NobelApp. With the awesome interface, you can make calls to various regions all over the world. NobelApp provides good low rates for worldwide calls, You can moreover send text messages for free. Other NobelCom products are also helpful. Such as: worldwide phone cards and remote top-ups. You can top up the call minutes for friends and family. Give this application a try for your Apple or Android devices.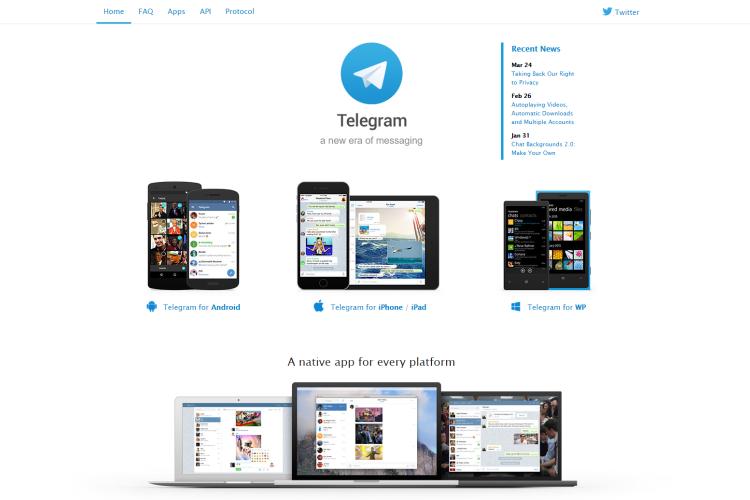 If you need a free calling application like WhatsApp, you can basically use Telegram. Telegram claims their products are fast and highly secure while so simple to use for anyone. With Telegram, you can:
You can sync messages on all your devices instantly as you can deploy the app on on the devices simultaneously
Send messages, media, and important files of any kind .
Make groups for up to hundreds of thousands of people. Be able to broadcast to them all.
Search your phone contacts by their usernames.
Highly secure with their end-to-end encrypted voice calls.
Telegram is more like a SMS and email all together for both personal and business need.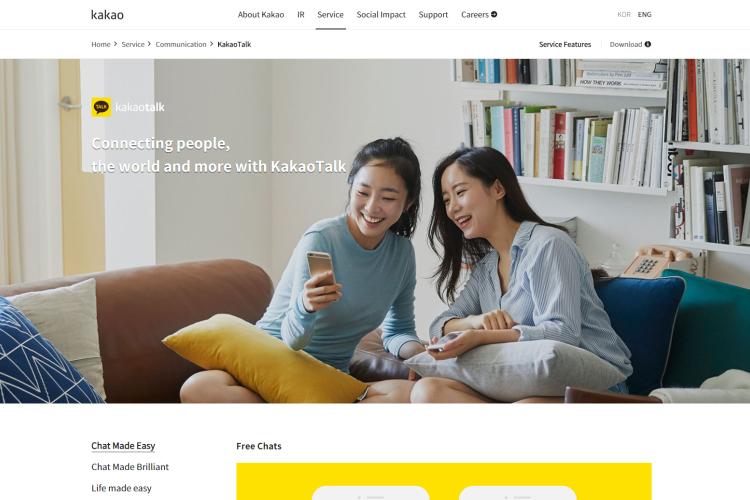 You can value unlimited free calls with KakaoTalk on your PC and phones. Get the latest news from your partners abroad. With free messages, you can similarly make voice calls and video calls to no end. You send files up to 100 MB in your PC with many formats: zip, doc, images, media. All sent files would be visible on PC and mobile phones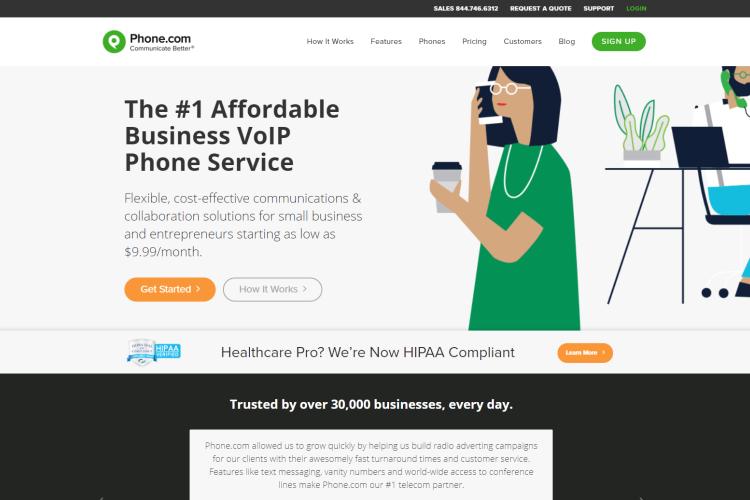 Phone.com should also be mentioned here because the website offers VOIP call service that worth more than the charges. Phone.com has many great features such as complementary unique phone number, voice to email, call routing, auto attendant, hold music, HD Conferencing, and many more. It is currently impossible to get all these features from any free international call apps. Download Phone.com mobile app at https://www.phone.com/
Conclusion
Special apps can only utilize VOIP resources and you can find hundreds of these apps online, some of the apps offer free services while some offer incredibly cheap services. Quality of voice is a factor to consider while selecting a favorite VOIP app. Furthermore, some of these apps are web-based (i.e., you will need a web browser to access the service) while some can be used on PCs and mobile devices. Reviewed above are top 18 VOIP apps that you can use to make free international calls.
Irrespective of the purpose you are making an international call, any of these listed apps will serve you well, and do not be confused by the international focus. These apps can be used for local calls as well. Pick your favorite app now.