11 Most Secure Email Services for Better Privacy - Privacy has become a necessity in this day and age. The world is like a hub: there is a connection between everything. Communication between people has become easier as well. There are a lot of ways for you to share information with anyone in the world. One such mode of sharing information isEmail. But with emails comes the risk of aBreach of Privacy.
The Most Secure Email Services help against that. As an individual, you have a right to your privacy. But most Email Services do not keep your content private. You need to take extra measures to maintain your Privacy.
List of Top Most Secure Email Services
The Secure Email Services have their own mode of use. You need to have an understanding of one before using it. But all of them serve to keep your emails safe. You can choose between: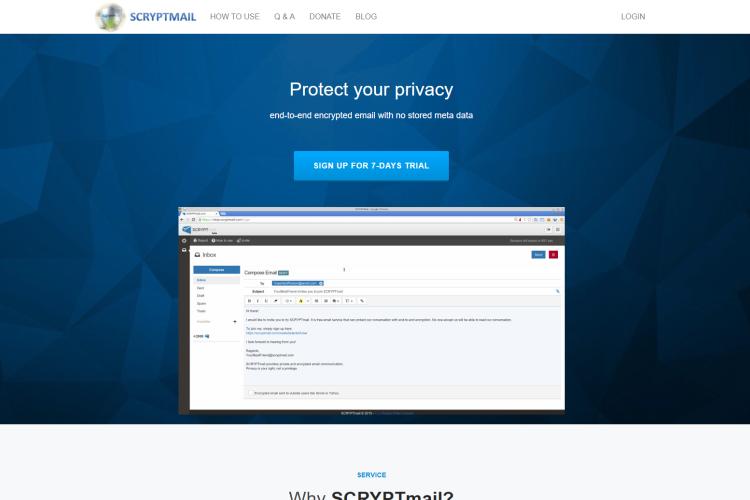 The utmost priority to SCRYPTmail is Privacy. They build on a foundation of trust with their user base. Their email services are your way to private conversations.
The service puts your emails on an end-to-end encryption. This puts your privacy in your own hands. SCRYPTmail works through its own services. There is no third-party involvement in their system. This shows their commitment to privacy. Instead of wider networks, they run on secure systems to keep your information safe.
All emails through SCRYPTmail have encryption levels. These include concepts like PGP Encryption, and HTTPS Encryption. From your metadata to your attachments – everything remains private. The encryption levels ensure there is no breach in privacy.
Get familiar with the SCRYPTmail service by following the title link.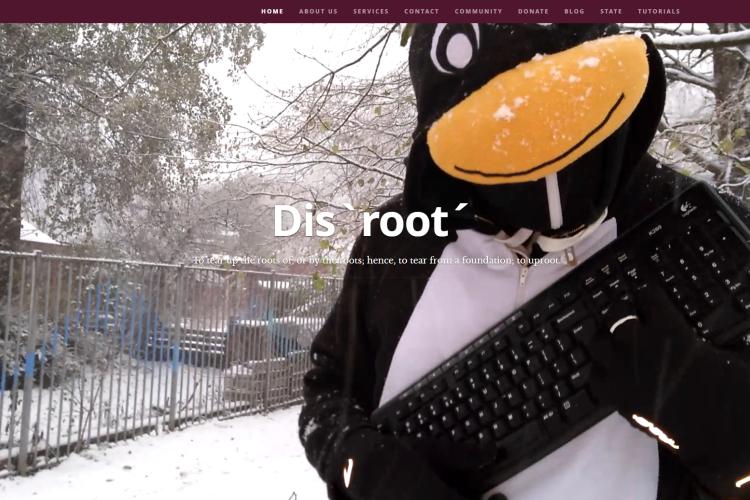 Disroot has been on the rise in recent years. It is an online system encompassing freedom and privacy. Its secure email service has Desktop Client and Web support.
Disroot promises:
· No Tracking.
· No Advertisements.
· No Profiling
· No Data Mining.
These privacy essentials are the cornerstone to the service. It has a Cloud network by the name Nextcloud. It is an Open-source system for data transfer and sharing. Their system itself has GPG encryption support. You can sync your information to Nextcloud.
Disroot has an SSL encryption for emails. There is an extra TLS encryption level as well. It masks the content of your emails. To back it up, Disroot has safe servers for communication. All this ensures the highest privacy levels for your content.
The Disroot service in the title link, is your way to secure email communication.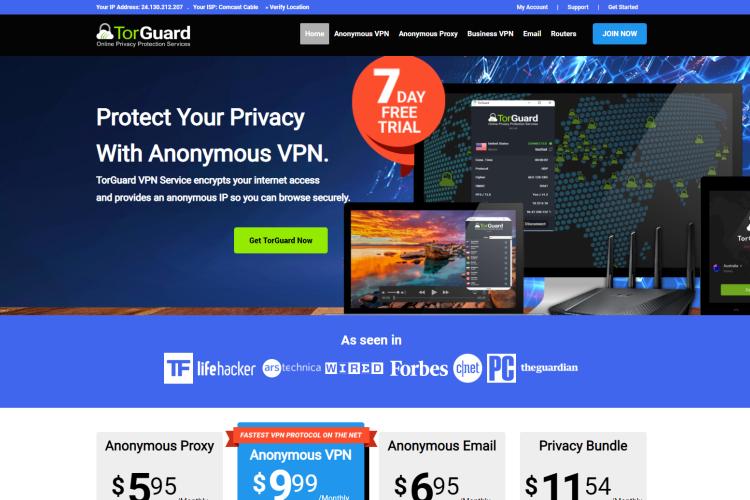 TorGuard is a VPN service for secure internet access. A Virtual Private Network masks your IP over a network. TorGuard also has an email service. It is as reliable as its VPN service.
You can send emails as an anonymous user through TorGuard. There are no limits to its email storage. It has its own offshore data storage system (TorGuard is a U.S. Provider). Your data remains secure over this storage. No third-party has access to this data.
It has a thorough security system. The privacy provisions include:
· PGP Encryption.
· Attack Protection through the MITM System.
· Two-factor Authentication.
· IP Masking System.
· Email Deletion.There are no traces to deleted emails.
· 100% Privacy, with no logs on activity.
The title link lets you explore the vast TorGuard Services.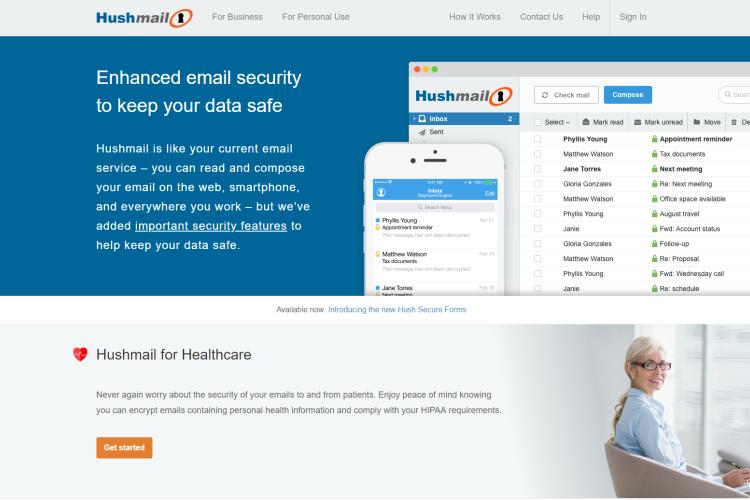 Hushmail has support for Desktop and Smartphones. You can access the service anywhere. It is a secure way of conducting your email business. It has one of the highest security barriers for email services.
Hushmail has a clean and engaging interface. But that is not its priority. The service adds necessary security features to the mix. You can send emails to Gmail and other domains as well. Only check the encryption check box to make the secure. It secures the content of your emails.
The system has an OpenPGP encryption. There are SSL/TLS authentication checks between you and the server as well. This ensures Hushmail has no access to your email content. The service also has a Two-step verification process. The principle of the service is privacy and security.
Set up the Web application, Hushmail, through the title link.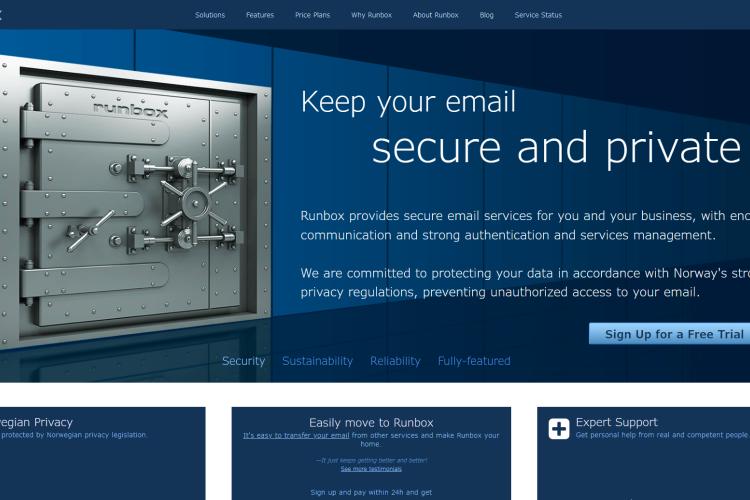 Runbox is another secure email service. The system resides in Norway, Europe. It has support systems for both business and personal use.
Runbox is subject to the Norwegian Privacy Policy. Under the law, no service can disclose private data. This makes your emails through Runbox private. Neither the service nor a third party has access to your content.
There is an encryption over all emails on this network. The data resides in the Norwegian state. There is a two-factor authentication system over the data. By law, only you have access to your data. You can use the network through:
· Web.
· POP.
· IMAP.
· SMTP.
To top it all, the system runs on hydroelectricity. It is a clean way to ensure a sustainable service.
Make Runbox your primary email service through the title link.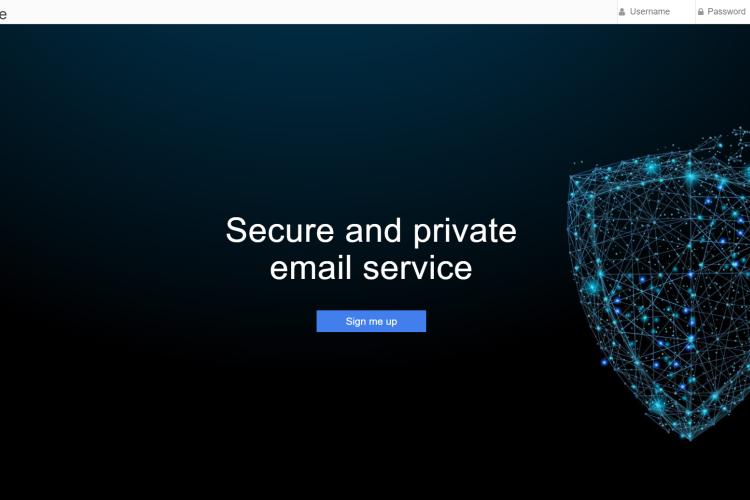 Mailfence is a secure, isolate email service. The system is unique for its setup. But its goal is to provide you a secure way to send and receive emails.
The service has some of the best security measures out there. Their privacy statement includes "State of the Art Security Measures." Furthermore, the data is safe under the Belgian Privacy Law. Only a court order can demand the private information in an email. Mailfence promises:
· No Advertisements.
· No Spam.
· No Trackers.
· No Solicitations.
· No Backdoor.
· Free from Government Surveillance.
Mailfence is an OpenPGP service. There is an end-to-end encryption on the email data as well. This means only you have access to your emails. Emails also have Digital Signature protection. This ensures the validity of your emails. You can access the network through:
· Web.
· POPS.
· IMAPS.
· SMTPS.
· Mobile Application.
Mailfence has a Cloud system for data storage and sharing. Everything including your metadata remains private.
Join the secure Mailfence community through the link in the title.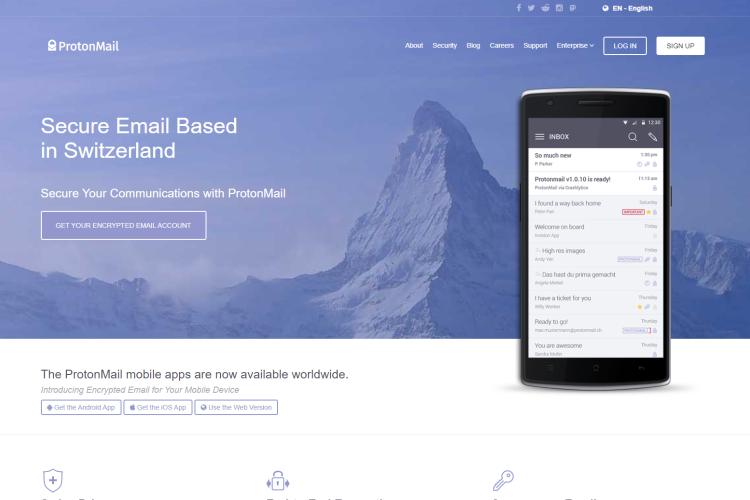 ProtonMail came to life at the CERN institute in Switzerland. The research facility came up with the idea. It is the most secure service of its kind. You will find no lapses in their provisions.
The service falls under Swiss Privacy Laws. All its servers reside in Switzerland. There are no breaches of security in the system. An external party can never access their database.
ProtonMail has no third-party affiliations. All emails have end-to-end encryptions. Not even ProtonMail has access to their content. Furthermore, there are no accounts of your IP in their system. You get to send emails as an anonymous user. Their entire privacy system is on Open-source channels. The service is as transparent as it can be.
The ProtonMail interface is both elegant and smooth. Set up your own email account by following the title link.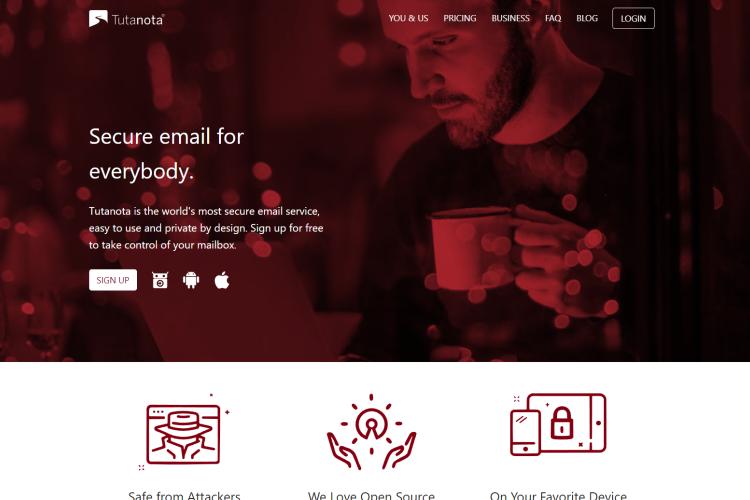 Tutanota is another secure email service. It has support for multiple Operating Systems:
· F-Droid.
· Android.
· iOS.
This makes the Tutanota service versatile. It is free to use, with privacy being the primary agenda.
The Tutanota system has a unique 2FA encryption. There is an end-to-end encryption on emails as well. The service keeps your data safe. Only the receiver has the decryption code to view your email. Neither Tutanota nor a third party has access to your emails. Your IP also remains anonymous as the system does not record it.
The Tutanota encryption system is Open-source. They keep their service transparent for everyone to see and use. You can verify their security checks yourself as well.
Start using the ad free Tutanota through the link in the title.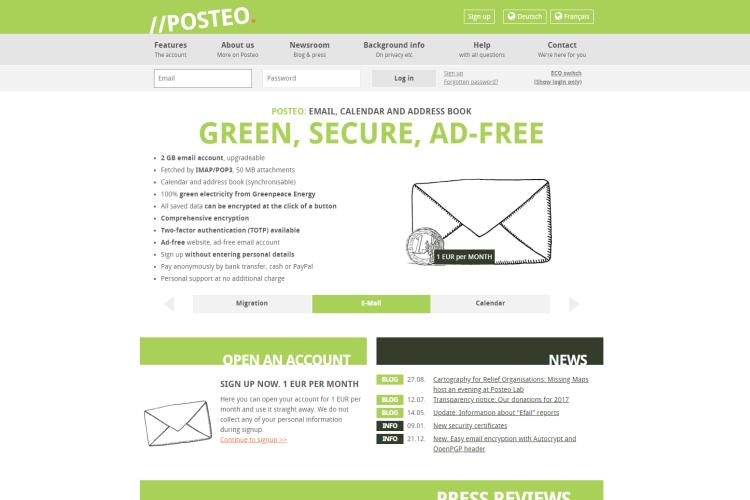 Posteo. is a German email service. The service suits both personal and professional users. Their elaborate list of features includes:
· An Email Account with 2GB Data.
· Up to 50MB Attachments with Emails.It uses the IMAP/POP3 system.
· Sync your Personal Calendar and Address Book.This helps keep track of appointments, etc.
· A Thorough Encryption System.This keeps email content safe and secure.
· Two-factor Authentication.
· No Advertisements.
· Anonymity of IP and Email Address.
The system runs on environment-friendly energy. This makes it sustainable and 100% Green.
The title link takes you to the secure Posteo. email service.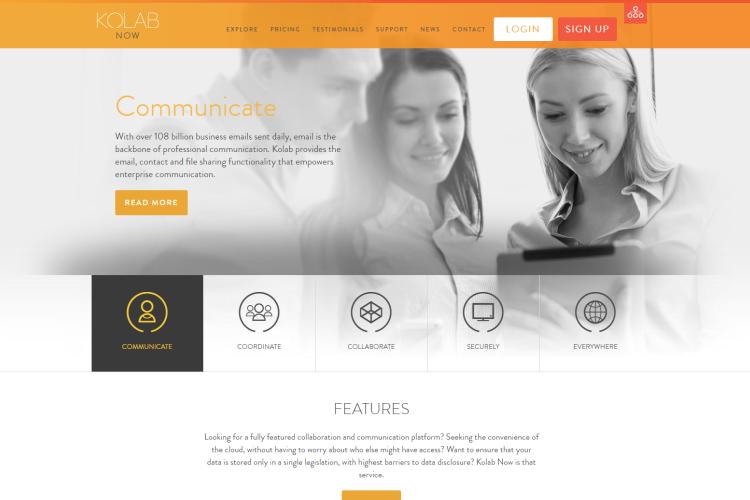 Kolab Now is yet another Swiss email service. The service finds best use in the business field. It has certain unique features to facilitate the process.
The Switzerland Privacy Law is strict towards email content. It ensures your emails remain secure and private. The Kolab Now service follows this law. Under it, you can send emails and share content with other users. Their Service Policy is Open-source. You have full access to all its features.
You can also sync calendars and make notes through the service. This helps keep track of your business activities. The service has support for different systems and devices.
Go with Kolab Now link in the title to secure your emails.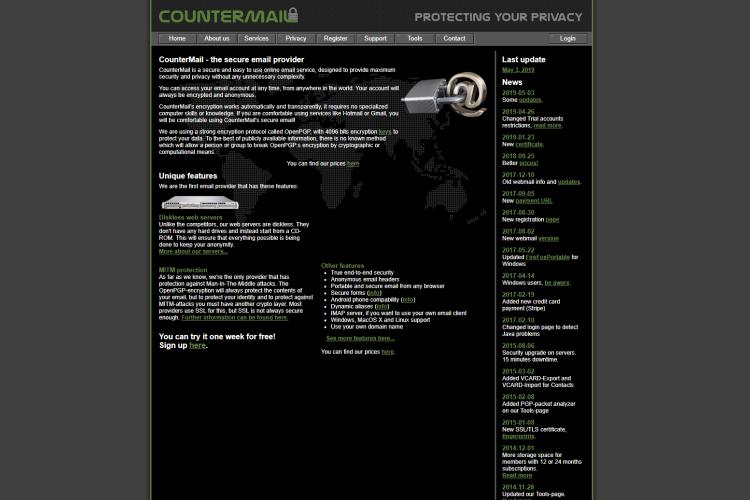 CounterMail is an easy-to-use email service. Their priority is email privacy, and they have all the means to that. It is a system for users all over the world.
CounterMail has multilevel encryption for emails. The system uses the OpenPGP protocol to secure email content. There is also an elaborate end-to-end encryption on the email content. You can be sure of your emails remaining private at all times.
CounterMail has support for Windows, Mac OS X, and Linux. There is an IMAP server for personal clients. You can also set up your own domain for emails. Everything puts you in control of your privacy.
Use the smooth CounterMail service through the title link.
Conclusion
Email is the prime manner of professional communication. Privacy is a controversial topic with email services. It is a necessity that your email content remains safe and secure. But the popular email services come across consistent privacy breaches.
Our Top List of Most Secure Email Services exists to solve the issue. They ensure your email content remains safe. These services set up measures to mask your email content. They are trustworthy services that help conduct your email business. Use them to establish a safe domain for your emails.