Best ways to Trade / Sell Your Amazon Gift Card for Cash or Paypal - Someone gifted you an Amazon gift card and of course,you appreciate it. For some reasons though, you would rather have that gift card become money. Well, you are not alone. Lots of people either trade or sell their gift cards for cash. Maybe there is nothing on Amazon that you need or maybe there is. It does not matter at some point. What matters is that you need cash to pay some bills.
How to Trade or Sell Your Amazon Gift Card for Cash or Paypal
Unfortunately, Amazon will not help you convert the gift card to cash. Asking the friend who gifted you to take back the card and give you cash is pretty impolite. What to do then? You can trade or sell the gift card for cash. There are buyers who need your gift card as much as you need their money.
Read on to discover the many ways through which you can come across buyers for your Amazon gift card.
1. Make use of Reddit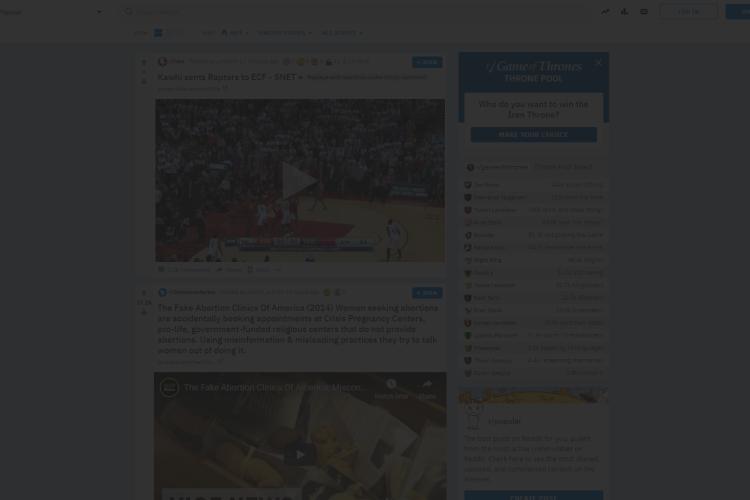 Yes, Reddit goes beyond being a popular social news and discussion website. One feature of Reddit is the subreddit. A subreddit is a thread on topics or subjects. There is a subreddit dedicated to gift card exchanges. There, you can put your Amazon gift card up for sale. You also get to state your selling price. If you do not already have an account on Reddit, you would have to create one, for free. Once you are in, visit the gift card exchange subreddit here. On the subreddit, make a post with details about your card and what it is worth. You should also state how much you want for it. Provide information on what payment method you prefer. Ones are via PayPal, Bitcoin, and Ethereum. Once you have posted your listing, all that's left to do is to wait for other members aka redditors to respond. Keep in mind that selling is free as Reddit takes none percentages. This is probably because the gift exchange program is users centered alone. Reddit does not run the program officially. Hence, you might want to get the subreddit moderator to help you out. The subreddit moderator could carry out a background check on prospective buyers of your gift card. This way, you are less likely to get scammed. Also, there is the GCX Safe Trading Guide to help you out. The guide has a list of precautions both sellers and buyers should take before making an exchange.
Sometimes, you might want to trade your gift card for another item and not sell it. Reddit allows for trading. There is a subreddit known as the Reddit Barter. As the name implies, you can get to trade your Amazon gift card for other goods or services.
As Reddit does not control the exchange, you are likely to get 100% of your card's value.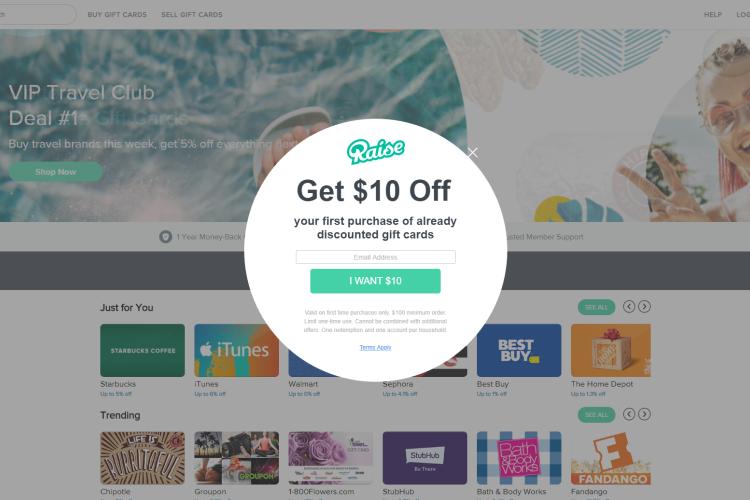 Raise is one of the best places to sell your gift card on. The selling procedure is quite uncomplicated. It is seller friendly too as it has seller protection features. You have to list your card by inputting its serial number and other information. You get to set your selling price as well. Listing your card comes at no price. When the card sells though, Raise takes 15% commission from the card's selling price. This means you get only 85% of the card's value. That is if you even decide tosell at its full value. You already know what to expect as Raise already calculates what your total earning would be.
Your gift card would not automatically go up for sale once you list it. Raise sometimes uses up to about 24 hours to verify and approve your listing. No need to worry about the duration. Most gift cards often sell within 24 hours. As you are listing your card, Raise would show you the discount rates of other Amazon gift cards. This way, you can list your card at a competitive rate. Listing it at the lowest available rate would boost chances of it getting sold faster. Here is the step by the step method to listing your gift card for sale
i. Create your Raise account for free
ii. Go to the navigation bar and select "Sell Gift Cards"
iii. Choose the store name of the gift card
iv. Click on "Get Started"
v. Enter the card's serial number, card balance, PIN and selling price. Select "Continue Listing"
vi. Go through the details to ensure they are accurate
vii. List the card!
Once your gift card gets sold, there are three different methods you can use to get your cash. The first is to get a check in your mail and this attracts a fee of $30. The check can take up to 15 days to arrive. The other two methods are Direct Deposit and PayPal.
Other than its website, Raise is available for download on Android and IOS devices. Both the app and website are easy to use.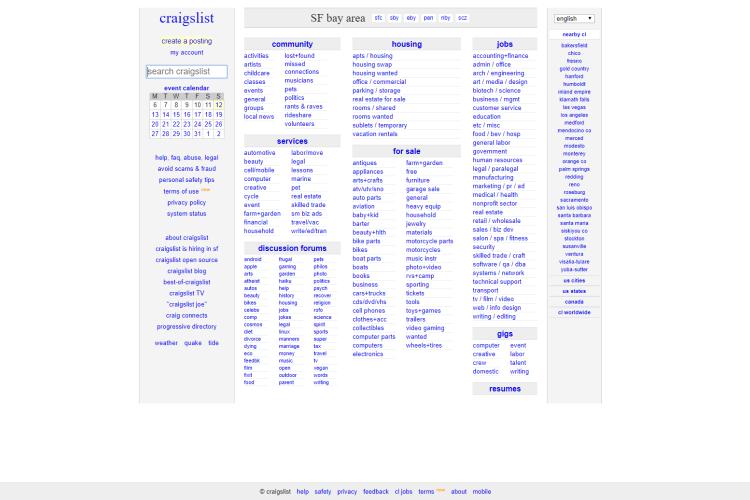 Selling on Craigslist comes with no charges and no compulsory discounts. Craigslist allows you to sell your gift card locally. You get to meet the buyer face to face. Yes, selling your gift card via Craigslist involves some legwork. That has its pros and cons. The fact that you get to receive your cash directly is a huge pro. That way, you don't have to worry about charges and fees typical of online transactions. Having to set aside time and money to get to the meeting location is a con. Below are the steps to take to get your gift card sold
i. Go to the Craigslist homepage, fill in your details and set up an account. After doing this, you should use the search box to compare prices of similar gift cards. Type in "Gift Card" to see and compare prices. This would help you choose a price that works for you.
ii. In the upper right corner of the page, click on "Post". Following the instructions would you through the listing process. Be sure to state that sales is cash only. Include your phone number as well. This would guarantee quicker sales.
iii. Now, all you have to do is to wait. While waiting, ensure you are always checking your email. The faster you respond to your email from buyers, the faster your gift card becomes cash.
iv. Set up meeting date and time with prospective buyers at the appropriate stores.
v. Check and verify the validity of the gift card with the store clerk or cashier in the buyer's presence. This is a necessary precaution to ensure that the buyer is not about to get scammed.
vi. After exchanging your gift card for cash, you should go to the Craigslist site to close the card's listing.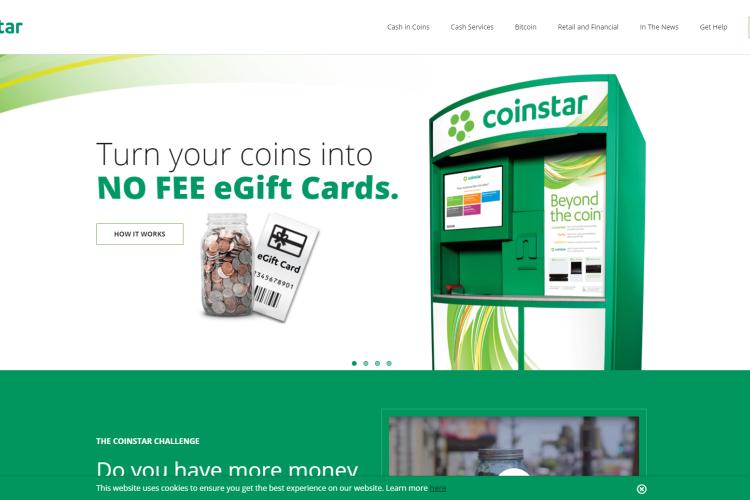 Coinstar is a company known for helping people turn their coins into cash or charity donations. Their over 20,000 kiosks are commonly found in public places. You have probably passed by one or two in supermarkets and stores. They are not hard to miss as they have a bright yellow color. Note that the Coinstar Exchange kiosks differ from the more popular Coinstar Coin Counting Machines. You can sell a gift card for cash through any of their Coinstar Exchange kiosks. If you don't remember ever coming across a Coinstar kiosk, it's all good. You can make use of the kiosk location finder to locate the kiosk nearest to you.
Once you get to the kiosk, choose the gift card option. All you have to do next is to scan your gift card. The gift card has to have not less than $15. After the card has gotten scanned, you get an "offer". This offer is usually between 60-85% of the balance on the gift card. You can choose to accept this offer or not.
If you do accept it, Coinstar would verify your identity using your credit card, your driver's license. Once this is done, slot in the gift card to get a printed voucher. It is this voucher thatyou would then use to redeem your cash. You would have to take the voucher to the store's customer service to trade it in for cash. This store has to be the same one you received the voucher from and you have todo it that same day.
5. Sell it on eBay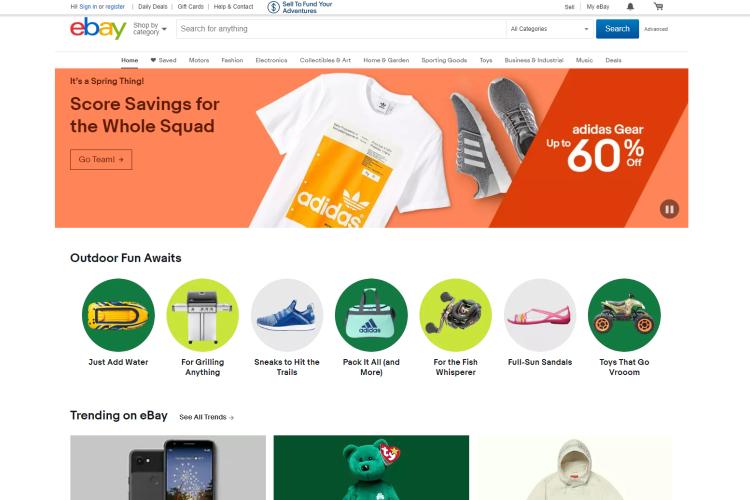 This is one of the most controversial methods out there. This is somewhat because of two reasons. First, on eBay, you not only get to sell your Amazon gift card. You might get to sell it for even more than its value! Here's how it works. International buyers on eBay buy these gift cards and the currency conversion becomes an advantage. This would also allow sellers to take home more profit, in addition to their seller fees. Of course, this doesn't happen all the time. You might also lose some of the money while paying eBay's insertion fees.
Yet, despite this, people sometimes shy away from selling their gift cards on eBay. This is because sellers are often susceptible to getting scammed. The point though is that a gift card owner can sell smartly to avoid being a victim of fraud.
Ways to sell smartly on eBay
· The first tip is to never send the number of the gift card to a buyer via email. A buyer can purchase the card, pay through PayPal and still scam you! How? The buyer, after paying could ask that you send them the gift code via their email. Once he/she gets it, he or she could spend the gift card as fast as possible. After doing this, the buyer can turn to PayPal for help. He or she would report to PayPal that the transaction with you is an unauthorized one. Of course, PayPal favors the buyer and the unlucky seller is left with neither a gift card nor cash. To curb this, there is a gift card policy on eBay. The policy says that you should not list or sell electronic gift cards. This scam cannot work with cards that have to be physically delivered. Read more about the policy here.
· Sell to only buyers who have positive feedback. Stay wary of very new buyers and be extra careful in your dealings with them.
· Ship your gift card to only addresses that PayPal has verified.
6. Buy Items For Your Friends/Family
The solution could be right there, closer than you think. It could be the friend you are talking to you on the phone or the course mate sitting next to you. Who knows, it could be your sister or your cousin. Point is chances that these people have certain needs that Amazon can meet is high. You would use your gift card to buy what they need for them and they will give you the cash equivalent. No hassles, no extra charges.
7. Sell or Trade to Your Friends and Coworkers
Who says you can only trade or sell your gift card online? No one did but it's quite a popular opinion. Contrary to this popular opinion though, there might be someone around you who would benefit greatly from your gift card. It could be that they are not sure what gift to give someone. They also might just need to make some online purchases. Either one, you are dealing with people you know and trust, to an extent. That way, you are sure to get a better deal than you might on some sites. There's nothing for you to lose. All you have to do is mention it and your gift card may become cash faster than you thought possible.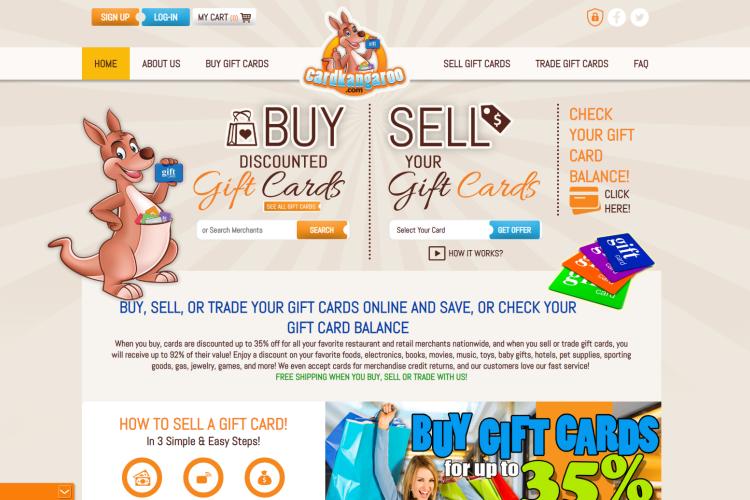 You can either sell or trade your gift card on Card Kangaroo. As of March 2023, the website has met the needs of over 59,000 customers in this regard. This is enough proof that things get done in the right way on the site.
Once on the site, simply select the merchant of the card. In this case, that is Amazon. After this, select the value of the card and then wait to get an offer from the website. A unique thing about selling or trading with Card Kangaroo is the fact that you get to mail your gift card to them. The company will send you a shipping label in which you will mail the card when you accept their offer. This provides extra security as your card information is kept private. Payment is either through PayPal or by a check. It sometimes takes up to 5 working days for Card Kangaroo to receive a gift card. Once it's received, you would get paid under 48 hours.
If you want to trade your own gift card for another one, you are still covered. Once you have provided information about your card, select the option for trading. After picking the gift card you want, you would have to ship yours in first. You would receive the card you traded yours for once Card Kangaroo receives it.
9. Sell It for Bitcoin on Purse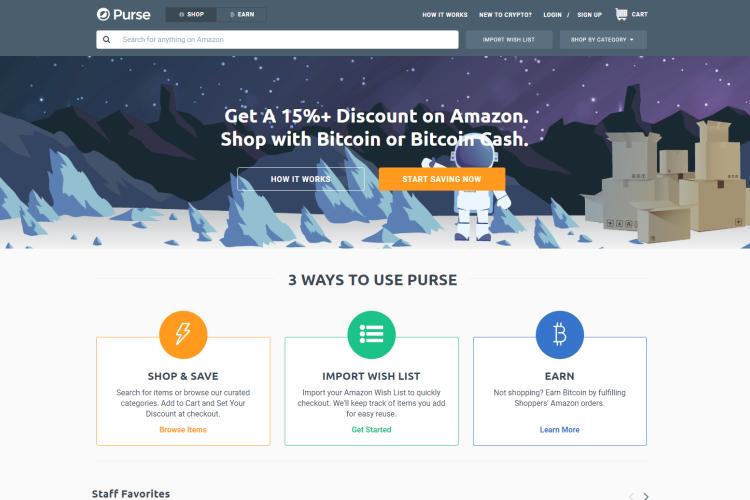 Purse is a marketplace on Bitcoin created for the sole purpose of letting people buy and sell Amazon gift cards for Bitcoin. Amazon shoppers get connected to users with Amazon gift cards. Here's how things are done on Purse. Bitcoin owners would create a wish list of what they want from Amazon. Owners of unwanted gift cards would then purchase items from the wish list and get Bitcoin in exchange. That way, everyone's need gets met. You do away with your unwanted gift card. Bitcoin owners get items they want. Easy easy!
As a result of the Bitcoin to Amazon cash exchange ratio, Purse shoppers can get up to 20% discount on the price of the items they purchase. This way, you might get to earn more profit than you would have if you only sold your card for cash. You can then choose to convert your Bitcoin to cash whenever you want to. Signup on Purse to get started.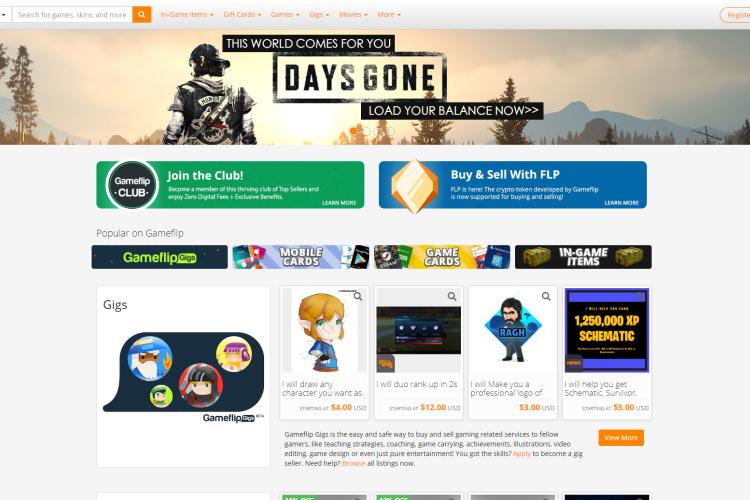 Yes, Gameflip is a site for gamers but then, gamers have other needs. Hence, you can sell gift cards like that from Amazon on the site. Create an account on the site and list your card for free. Gameflip accepts only cards that buyers can redeem online or in an app. You should not list any digital card that requires physical activation. Gameflip will take such card down.
You get to enter the price you would like to sell the card. Gameflip advises that you set your price to between 70% and 95% of the card value. You would have to pay a fee after your card gets sold. You would not know the exact amount until you begin the selling process though. Once the card is bought, the money goes to your Gameflip wallet. You can choose to either deposit the money directly into your account or get paid through PayPal.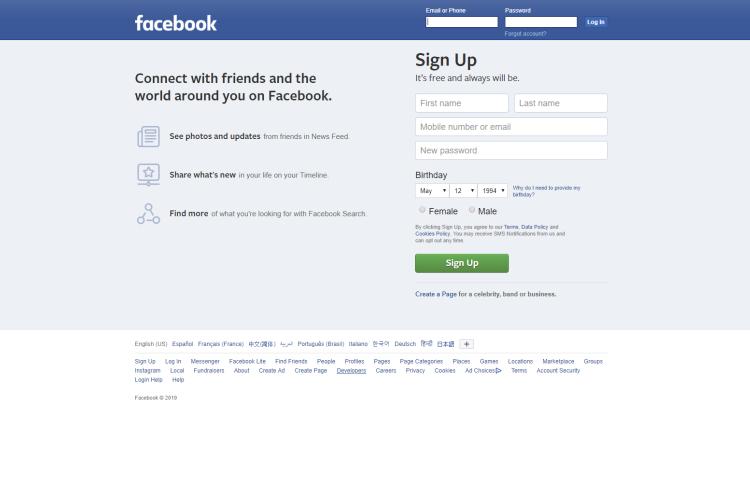 Facebook has become much more than that social media we go to in order to catch up with what's going on with friends and family. As it is making this list, you already know it means you can sell your gift card there. There are many buy and sell groups on the platform and what you have to do is to locate one of them. It should be a group concentrated with people in your local city. Use the search box to your advantage. Another means of locating such a group is by clicking on the "Buy and Sell Groups" option. It can be found in the 'explore' menu or sidebar of your page. Some groups are quite restrictive. So, make sure to read the group's guidelines before listing your gift card. Selling is absolutely free on Facebook.
Another way you can sell on Facebook is by putting up a post on your timeline. Let your friends and family know that you are looking to sell a gift card for a certain amount. You never can tell how well this might go.
12. Purchase Items on Amazon and sell them
Well, it might be time to bring out your entrepreneurial skills to play. If it isn't already out, that is. Instead of selling the card on sites at a discount price, you could use the card for yourself. Use it in a way that could bring in more profit than even the card's value. You can get to make a large profit by actually using your Amazon gift card to buy and sell items.
With the gift card, buy different kinds of products that would meet people's needs. Sell it to them and get your cash instantly. For example, if Valentine's Day is approaching, you could buy gift items. These items would solve the "I don't know what to give him/her" headache for people. If you are an Amazon Prime member, the reward is juicier. This is because you can get to enjoy free shipping when you make the purchases.
13. Exchange it for Cryptocurrency
On Paybis, you can exchange your gift card for Bitcoin. You would first have to enter the value or balance of your Amazon gift card. After doing this, Paybis would give you the exchange rate for Bitcoin. It also states the exchange rate for digital wallets such as PayPal. If you accept this rate, the gift card gets sold immediately and you are well on your way to getting paid. Paybis accepts only physically issued U.S. gift cards.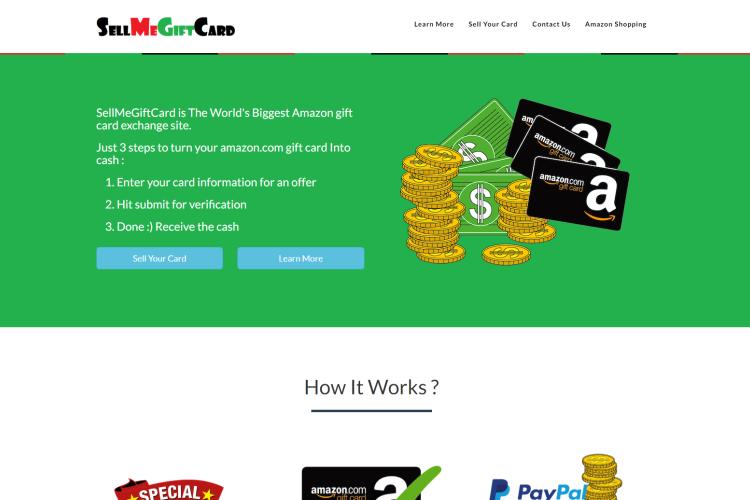 This site claims to be the biggest Amazon gift card exchange in the world. It is easy to use. On this site, you get to choose when you want to receive your money. The longer the duration, the higher the percentage of your card value would you get. For example, if you choose to receive your money within 5-10 hours, you would get 63% of the card value. Choosing to receive your money in 3 weeks would earn you 82% of the card value. There are five categories of duration to choose from, so, you can go for that which works best for you.
First thing you have to do is to input basic info about your card so as to see how much they are willing to pay. Once you accept, you have to submit all details about your card. You would enter your personal details as well. As soon as the site verifies all of this information, you get paid into your PayPal account.
There is really no reason that Amazon gift card is still lying dormant in your wallet when it could get converted into cash. Except, of course, you have no plans of doing that. If you have been searching for ways to convert, any of the 14 methods above will come to your aid. Someone needs your gift card and you need their money. Employ one of the methods above and have your need met.