Top USA Free Classifieds Ads Sites in 2023 - Today, the world is digital and with this comes the need to beef up your online marketing strategies if for any reason you wish to attain success. The level of your business does not matter, whether it is a multinational company or a small startup.
Why Looking for a Free Classifieds Ads Site ?
Let's face facts, having a business is excellent, but the truth is that you earn more when you broaden your horizons with more customers, which can be done via the internet. An interesting fact about most of these classified sites is that they offer free services, which helps new and old advertisers promote their business and work.
You can buy and sell a variety of things on these classified websites except promoting your own products services and websites as this would mean automatic account suspensions. There is a lot to learn from most of these websites as the majority of them vary in functionality and approach to doing things with one goal in mind, promoting advertisers.
List of Top USA Free Classifieds Ads Sites
Here, we have one goal in mind, which is bringing to you, not only the top classified websites in the USA but classified websites that are presently active and legal. Let's take a look at them.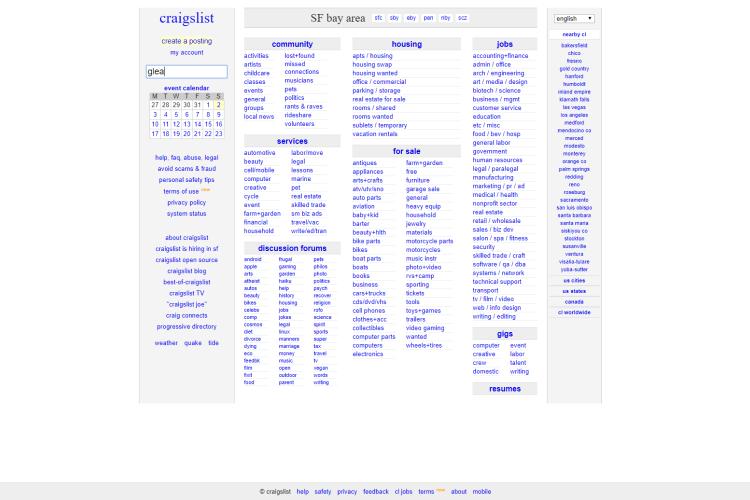 Founded in the year 1995, Craiglist is one of the largest classified services in the world with over 31 billion page views and 65 million web traffic monthly. Craiglist provides a platform for buying and selling property, posting jobs as well as advertising and promoting the services of users. This classified website also has other sections dedicated to community, discussion forums and events, making it one of the best for advertisement.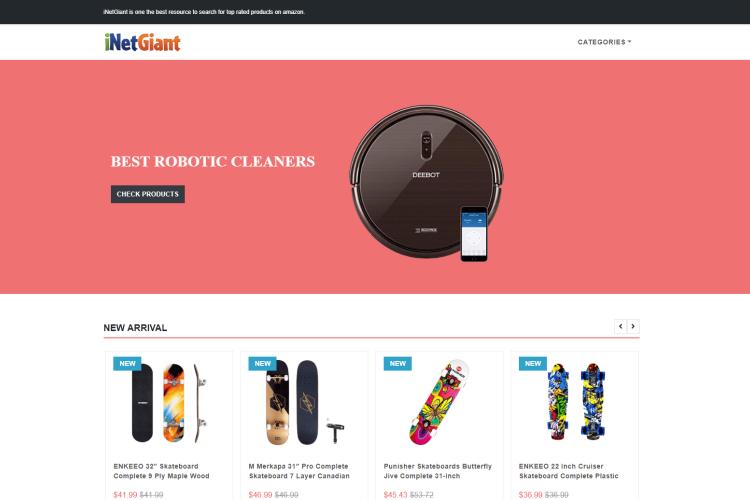 iNetGiant is a free high response advertising and classifieds website where free ads for buying and selling vehicles and houses, rental apartments, clothes and many more can be posted by users as well as buyers looking for what they desire. This fast-growing ad posting site offers target ad listing, which enhances your ads with many options which are only allowed on registration.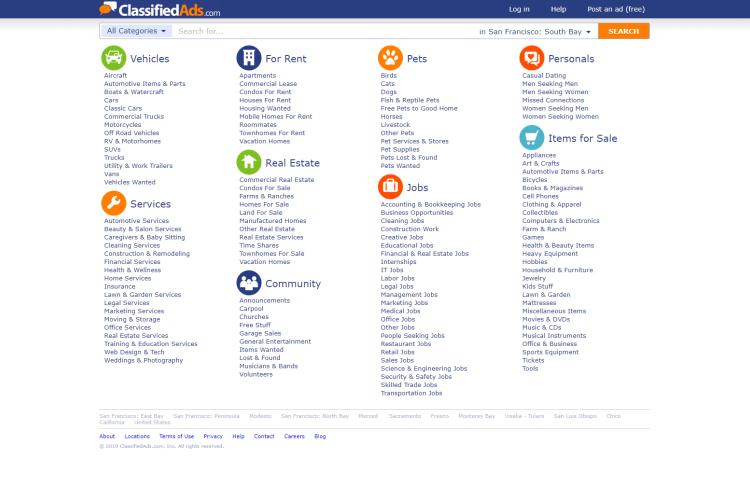 This is an online classified ads website as the name implies which allows you to search for ads and post them as well for free in different categories. Post categories range from personals to services, vehicles, rent, communities, pets, real estate and jobs. There are video tutorials for those who need help with posting new ads.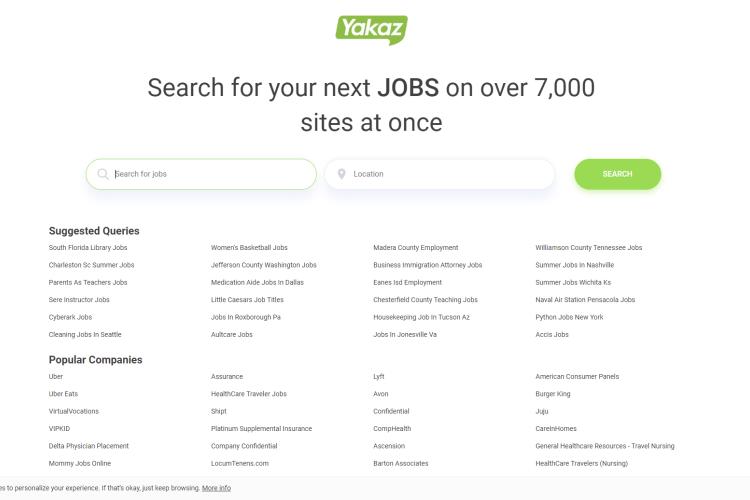 This is a popular classified ad site that lists all resident businesses in the locality, sort of like a search engine that allows you to search your requirements online ranging from job openings to used cars and others. The homepage has a search box where you can input specific requirements for the site to pull up matching classifieds. This classified website has its major presence in the USA but is also available in other countries like France, South Africa and many more. Yakaz is a top-notch classified website which I think you can check out as well.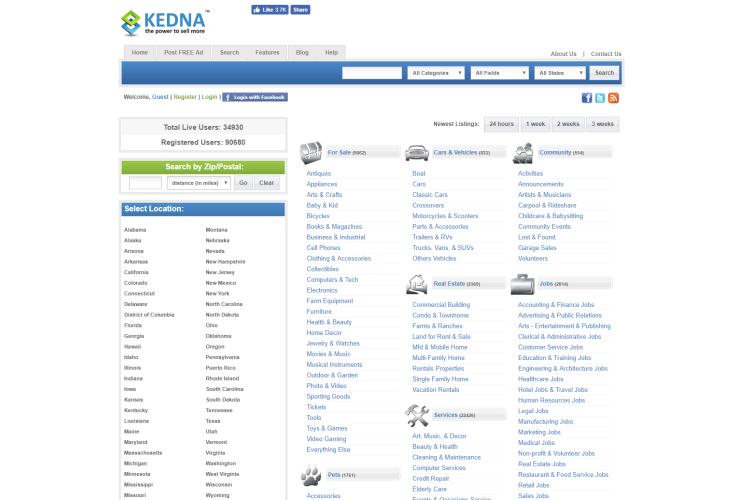 Kedna, also known by many users as the power to sell more is also a very great classified website in the US. This is a business listing site that allows users to post ads free along with videos and images for a better online experience. Kedna has over 90,000 registered users who can choose to use hundreds of listings available under services, vehicles and many more. There are also many categories such as work from home jobs, real estate listings, easy home loans, discounted online shopping and property investment tips, amongst others simply making it a rising star amongst other classified websites.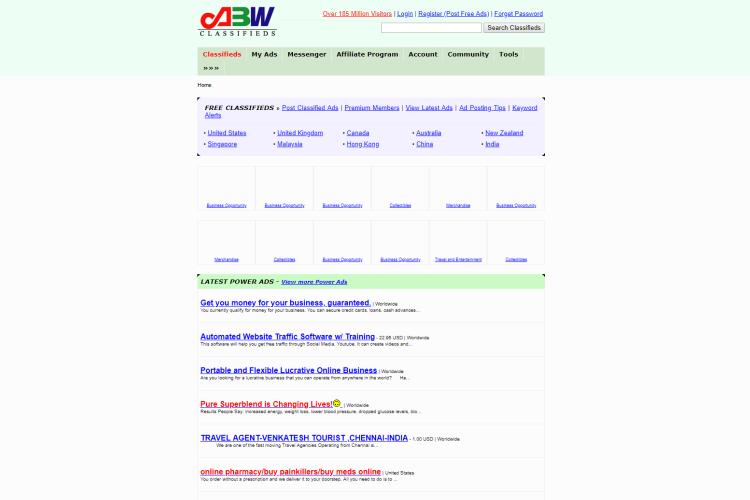 Ablewise is one of the biggest ad posting sites for businesses with which allows free ad postings in categories like merchandise, employment, business opportunities, automobiles, rentals and more. The good thing about this classified site is that you can read ad posting tips, get keyword alerts, join the community, and view the latest posts all for free.
Ablewise is a very active classified website both in the USA as well as other countries with over 185 million visitors per month with you having the ability to search and post ads based on your requirements.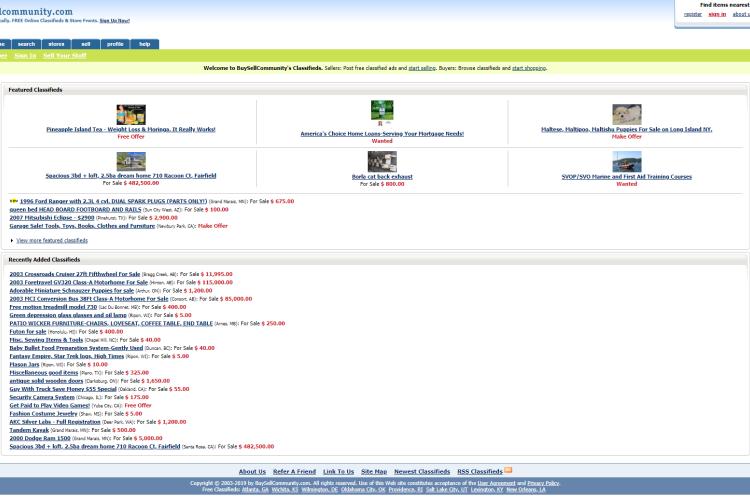 This is a top classified site which allows users post ads for free as well as search for classifieds in their locality. Buysellcommunity targets US customers and businesses with many categories to choose from. Categories in this site include vehicles, travels and events, books and magazines, sports equipment, and real estate. This classified website is a well-organized one with a well-organized homepage with a view of recently added classifieds, featured classifieds and announcements.
The buysellcommunity is one patronized a lot by people in the USA as they believe and so rightly that the site is used by Americans alone, making it difficult for them to be scammed off their money.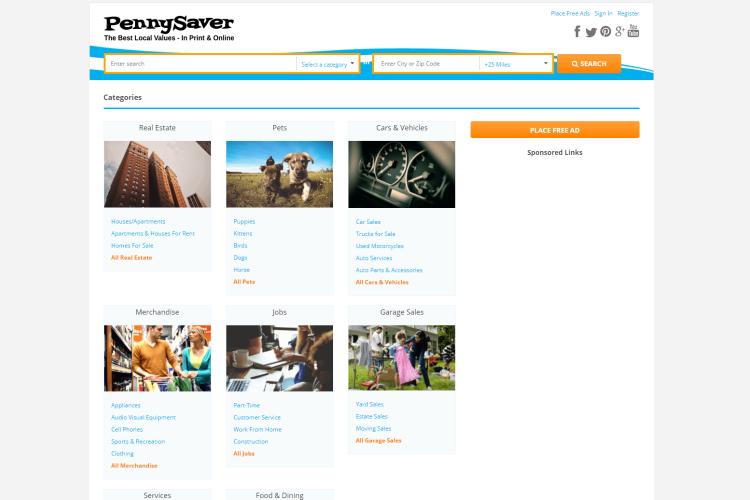 Penny Saver USA is not only popular for placing ads for products and businesses as well as searching for classifieds, but also for their extra options which help users save a lot of money. Being in the business for over 52 years, Penny Saver USA boasts a reach of over 13.3 million Americans' weekly with selling coupons and discounts. While most classified websites allow you make a profit solely from selling new and used items, Penny Saver USA allow you make a profit from buying used or new things as well as getting jobs with a lot of savings coming up form coupons and discounts.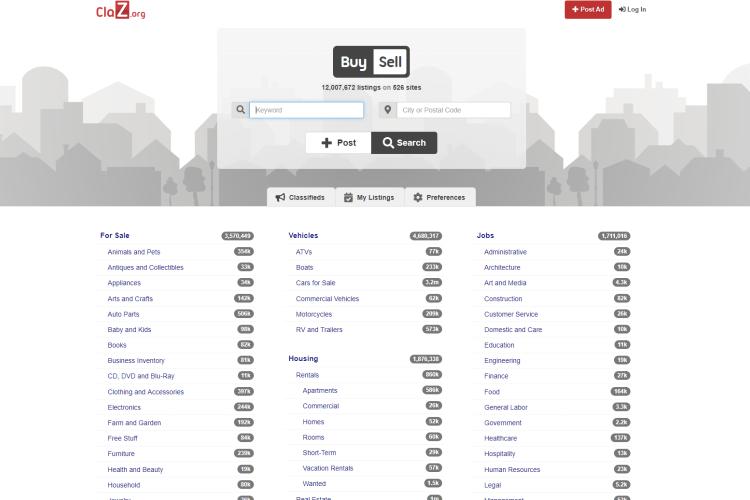 This is a free classified ad service site which functions not only in the USA but in Canada as well.
This classified website connects buyers and sellers with categories ranging from car parts, jobs, local community announcements, pets and household items. This classified ad service website was founded in the year 2010 and has proven to be very useful to users with close to 12 million listings on 526 sites.
Claz.org is very popular amongst many individuals in the USA and has proven to be one which serves the purpose to which it was established initially.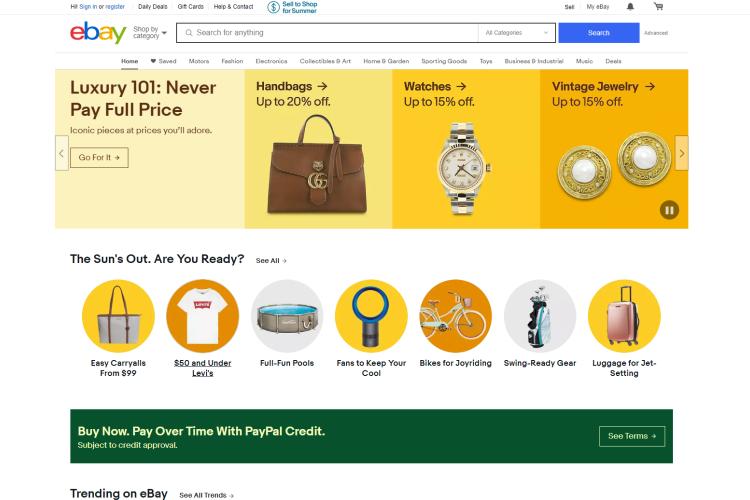 Ebay classifieds helps you not only to sell and buy local items in the United States but also place free ad postings as a local goods and services seller. With this classified site, you can find job listings, pets, electronics, and offer services. Access to the site is not restricted solely to registered users as almost anyone can access the content. Founded on the 3rd of September 1995, Ebay attracts over 150 million users monthly.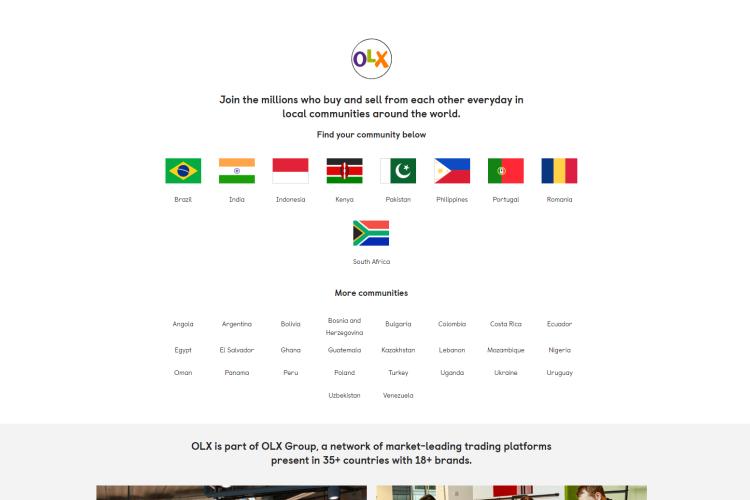 An originally New York-based classified ads site is one which allows users the option to make classified ads free as well as discussion forums separated by different categories like pets, cars, properties and many more. The difference between OLX and other free classified ads websites is the beautification of ads as it allows you to attract your users with lots of images as well as videos. With OLX, you can also showcase your ads on your social media platforms.
The site OLX was started in the year 2006 and has become very popular in the United States as well as other countries like India and Nigeria, amongst others.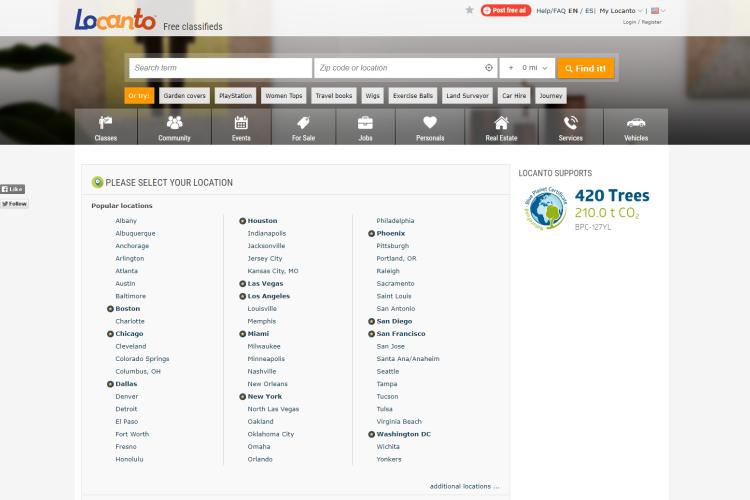 Locanto is a free classified ads site which is basically for real estate, services, employment, classes and events from over 3 million ads. This site also helps with babysitting and dating services for all users. Ad posting on this site is easy as it stays active for about two months, bringing your business to a broader audience. Ads can be improved and enhanced with HTML codes, photos and even a website link. All you need to do is select your location and search based on your preferences and find whatever you need.
Conclusion on Top USA Free Classifieds Ads Sites in 2023
The whole point of this article is not just to point to different random classified ads sites but also to enlighten you on what they offer and how they can be beneficial to you as an individual who wants to sell things online or as a business person who wants to take advantage of this rapidly growing platform to increase their businesses. Simply put, the totality of your locality is right at the tip of your fingers with these classified sites, and once you have something tangible to offer, you would find out there is more to your sales and services than just people walking in to get your goods and services.
On a final note, check out most of these classified ads sites and based on what you need, carefully select what you need and make the most of it.