Best Sites for Coke and Popcorn Alternatives - One perk of the Internet is the ability to stream movie contents on internet-enabled devices, and as many people will not believe, streaming has several advantages over downloading; such as no storage space requirement, save and free from virus invested contents, streaming movies from different platforms such as PC/Mobile-device/TV/DVD/etc. Movie streaming has been accepted into the entertainment industry for over two decades now, and it is ever growing larger with more companies joining in the business, some offering their services for free while some require a premium subscription. Why most of these movie-streaming websites do not provide what they advertise, some are trueto their words and can be trusted for consistency in delivering excellent streaming services to users worldwide.
Coke-and-Popcorn of the Old Days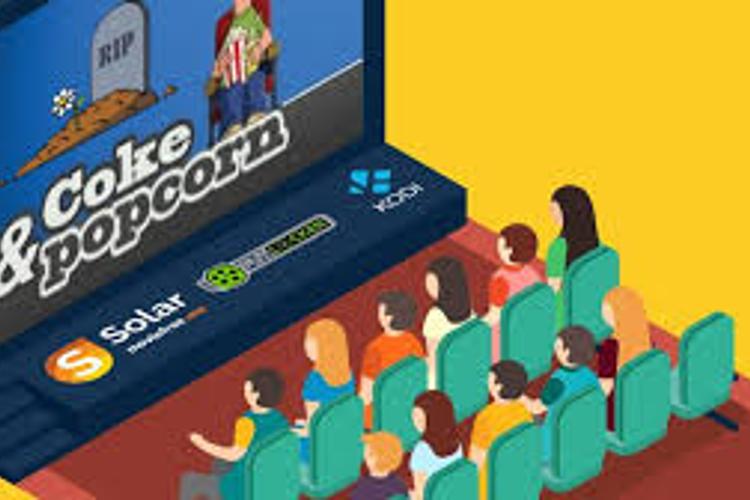 One of such reliable free movie streaming site was Coke and Popcorn, the website used to provide varieties of video contents including movies, TV shows, TV series, etc. all at no single charges. But unfortunately and for reasons unknown, Coke and Popcorn is no longer accessible. Painfully, the website is not the only one in its eminence that went down; similar site like Project Free TV has also gone done because of copyright issues. After Coke and Popcorn went down, some websites sprang up claiming to be the rebirth of Coke and Popcorn, some even went to the extent of cloning the site's domain, but they could never offer what the original Coke and Popcorn offers.
List of Best Sites Similar to Coke and Popcorn

The good news here is that; premium movie streaming websites that are as reliable as Coke and Popcorn still exist. And for technological evolution and what it requires to be a standard movie streaming service provider in this era, some of these alternatives are better than the once existed Coke and Popcorn in terms of service, video quality and overall user experience. You don't believe? Then let us review them together.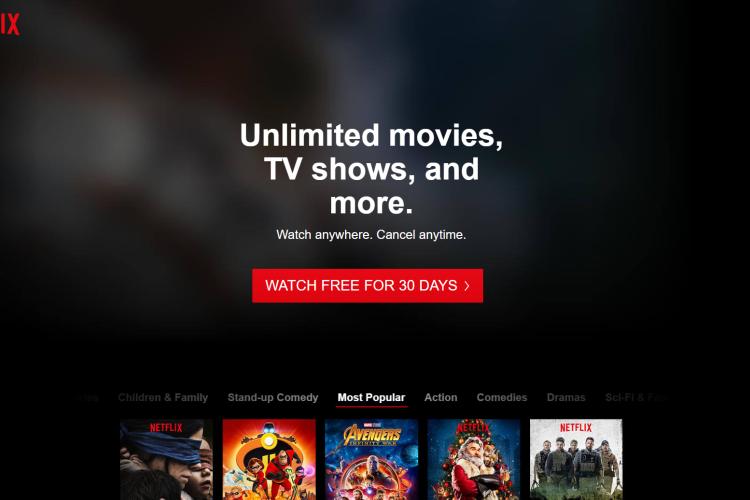 Use any criteria to sort the list of top websites that provide excellent movie streaming service, Netflix still holds the ace. As the most famous movie streaming website throughout the world, Netflix is accessible in any country of the world, as long as there is an internet connection. And if you want to stream the original movie or series, Netflix is the website to visit.
Streaming contents from Netflix require signing up for a Netflix account; the account gives you a 30-days trial which is adequately packaged with no single feature left out. After the trial period you can stop being a member else your subscription will be automatically activated, this will be repeated every month till you decide topull out of Netflix membership. The website is ads-free and easy to navigate.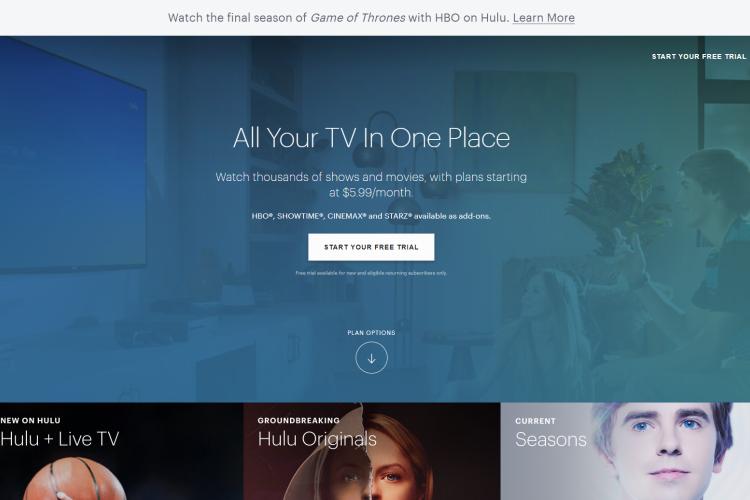 Coming after Netflix in the most popular and reliable movie streaming sites list is Hulu, the website has made its name by providing different movie contents for users around the world. Hulu provides access to most recently released movies across various movie industries such as Bollywood, Hollywood, Chinawood, etc. Hulu also creates its original series for users' entertainments, and some other series from existing novels such as Castle Rock, Handmaid's Tale, and so on.
If you want to enjoy all the goodies Hulu offers; then you must subscribe, you will never experience a dull moment. HD quality guaranteed on any movie or series you choose towatch, and you have access to new movies every week; you will always be the first among your friends to see new movies.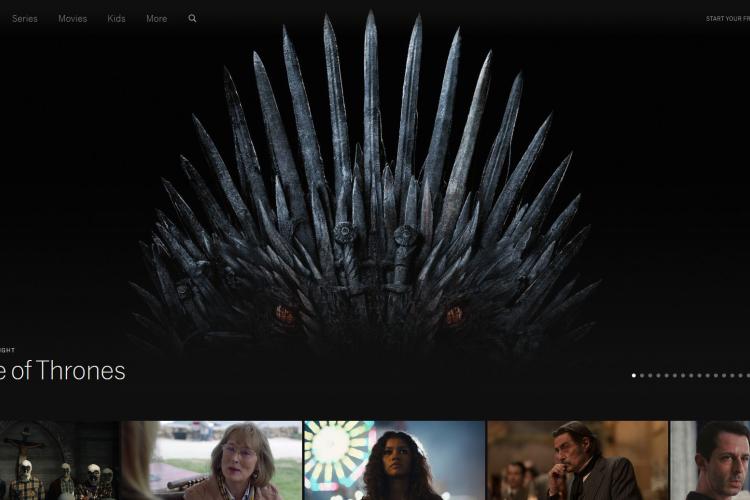 Game of Thrones season 8 is currentlytrending, courtesy of HBO (Home Box Office). HBO Now proves to be one of the worthy alternatives to Coke and Popcorn, if you watched any of the Game of Thrones series, you would see that HBO doesn't joke with graphics quality, the website features a lot of movies in HD quality; this alone will let you select HBO Now as your favorite movie streaming website. HBO Now is a subsidiary of HBO entertainments.
You need an HBO Now account to access the movie library, and the streaming website supports only a selected list of countries which you can check out on the site.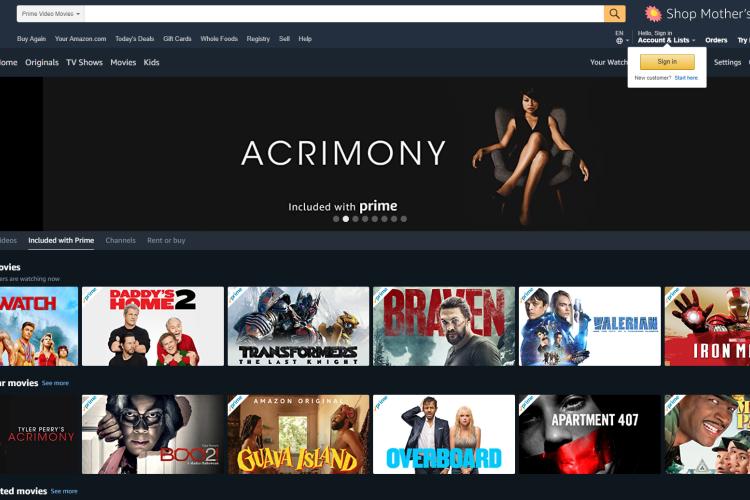 Amazon is not just that online shop and delivery agent you have always used or heard about, the company also has a subsidiary that sees to entertaining users with high-quality movies. The website is more than an alternative to Coke and Popcorn; there are more benefits you will derive from streaming movies on Amazon Prime.
Creating an Amazon prime account for movie streaming makes you eligible for other enjoys the entire Amazon services. Benefits such as special offers, coupon codes, discounts, free shipping, pay deals, and so on. Similar to Netflix, Amazon Prime account also offers a 30-day trial with all features included, after the trial period you will be charged a membership fee of US$13 per month or US$119 per year.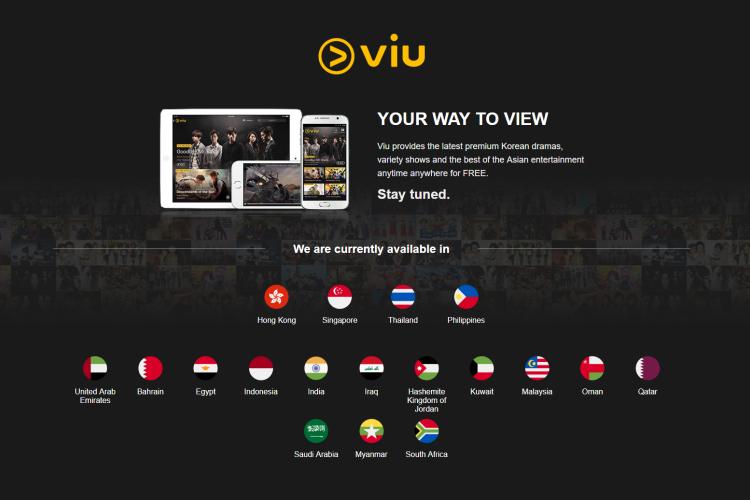 If you find yourself to fall in love with movies from Asia, then look no other places, this website is a one-stop-shop for all Asian movies and series. Viu is not limited to Asian movies alone; it also features excellent collections of movies from Europe, Australia, USA, and more. Though Viu is a premium movie streaming website, you can still find some movies you can stream for free on the site once you have created an account and logged in.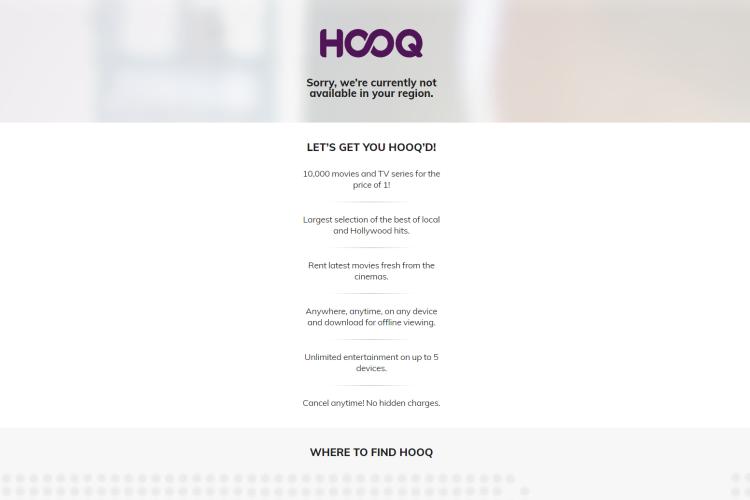 Another Asian-focused alternative to Coke and Studio is the Hooq website. This website features a vast collection of movies and series from India, China, Korea, Japan, etc. Like Coke and Popcorn, Hooq made a promise when it was launched, and it has never failed the hope of providing the most recent popular movies for users to stream.
Hooq lets you sign up for a 30-days trial account, after which you must upgrade to a premium account where you will pay Rs89 per month or Rs450 per year. Exploring Hooq library is merely a task; recent movies, most popular, featured, upcoming, IMDB top-rated, and more tags available on the home page, you can use the search box or dive properly into the categories to explore more
While Coke and Popcorn restrict some countries in South-East Asia, iFlix supports them all. iFlix provides its users with unlimited movies from various movie industries; you will never get bored. iFlix is similar to Coke and Popcorn in terms of updated movies and series from different genres.
About the trial period, iFlix wells than the streaming websites mentioned earlier; iFlix partners with some mobile network service provider to give newly registered users a 60-days trial period with every feature included. Otherwise, you can still enjoy the 30-day traditional iFlix trial, with all features included. iFlix has app for various device platform such as Android, IOS, Mac, Windows, etc.
Free Coke and Popcorn Alternatives
All the above mentioned may be alternatives to Coke and Popcorn, but they are not free, the most real alternatives will be the ones that are entirely free and offers excellent services as well, check out below movie streaming websites that won't require you paying a dime.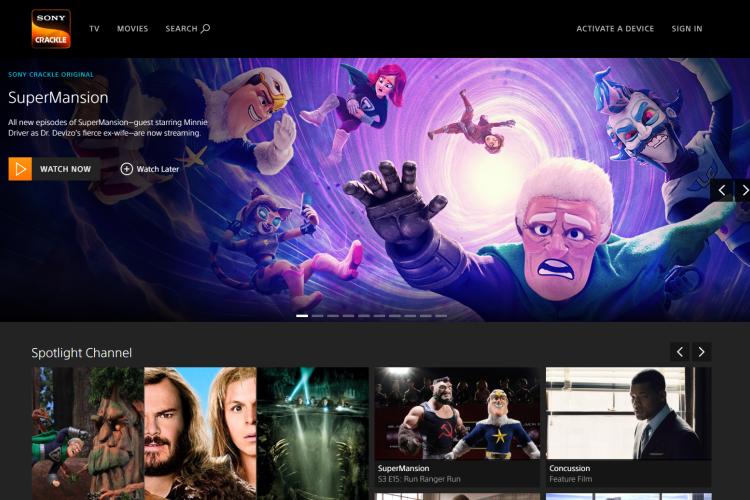 Crackle is a movie streaming website owned by Sony Pictures; Crackle is one of the people's favorite to replace Coke and Popcorn because Crackle has several collections of movies and series that people can't ignore. The website also features a selection of anime that is attracting more viewers every day. Though Crackle still has a lot of ground to cover in terms of user experience, there is still space for improvement as time goes on. The contents quality is great, and the streaming speed is seamless.
Streaming anything from Crackle is completely free; no payment required, just a little information you will submit while creating an account.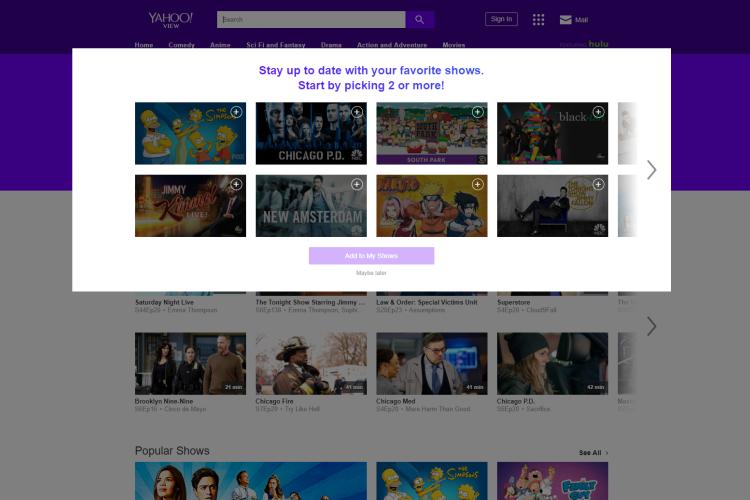 Another completely free movie streaming site suitable to compensate for the absence of Coke and Popcorn is the Yahoo View. The Yahoo Company is known to provide various services such as news, email, social,…Yahoo View features its original collections of movies and TV series; it also partners with popular movie streaming websites like NBC, ABC, Hulu, and Fox to deliver more exciting movies to users around the world. So basically, Yahoo View gives you access to premium movies on the mentioned streaming websites.
Streaming from Yahoo View website is completely free as long as you have a Yahoo account. Yahoo View features a collection of animes which you will enjoy.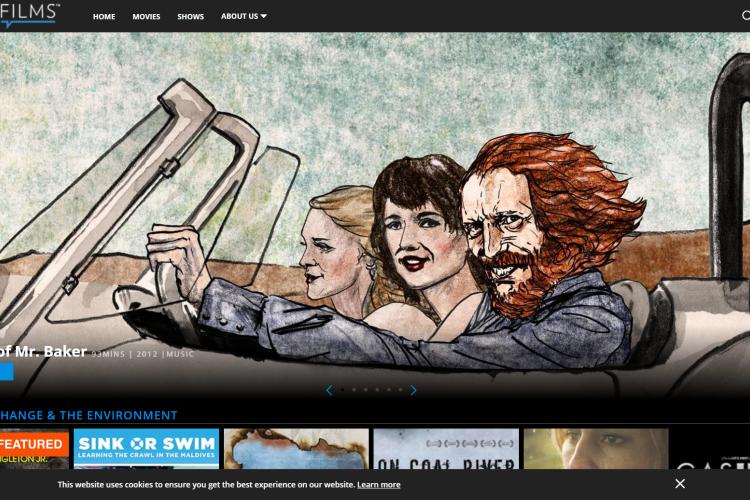 If you are a fan of movies released in a decade ago, then Snag Films is the website to explore. This streaming website can replace Coke and Popcorn in for providing rare contents. The major advantage of Snag Films is that you will still find movies that have long been deleted on other movie streaming websites. Snag Films also features documentaries and independent movies on its website. Sang Films is strict about managing its collections, though it is free, it does not support user uploaded contents. However, movie directors can submit their movies for review and then if found worthy; it will be added to the existing collection.
Streaming on Snag Films website incurs none charges, but you need to register an account.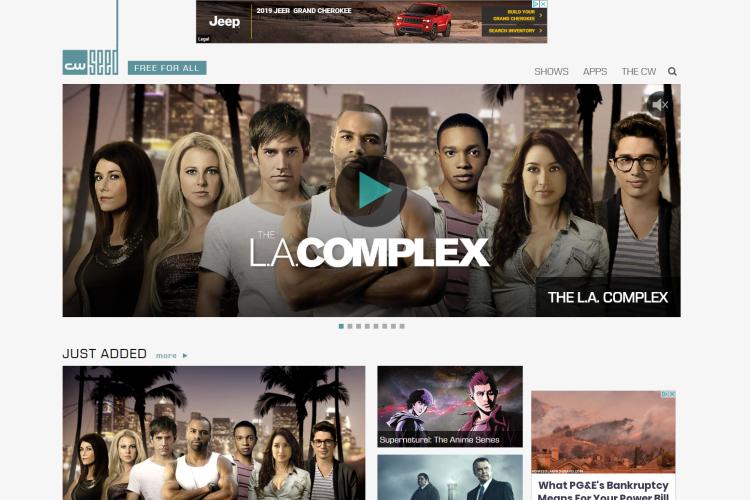 CW seed is known for airing various popular TV shows and series, the website also makes several collections of movies available for people who are ready to stream. CW Seed is the home to Legend of Tomorrow, The Secret Circle, Everwood, City of Demons, and more. CW Seed is a subsidiary of CW TV, and like CW TV you need not create an account before you can access its contents.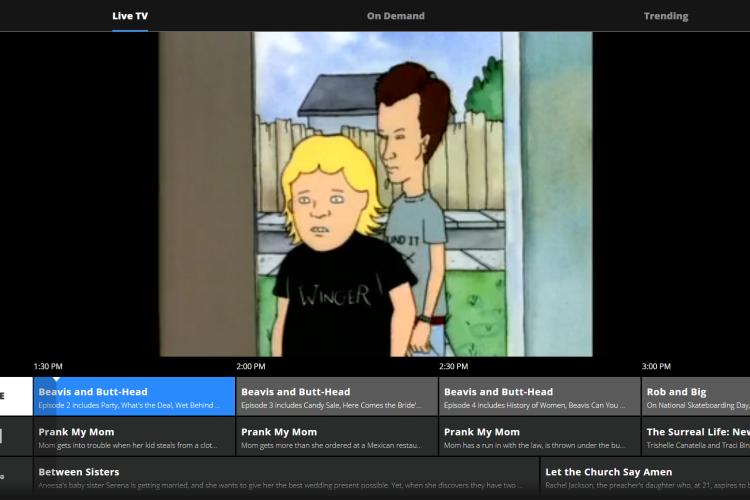 Instead of selecting individual movies to stream, Pluto TV lets you stream channels that have a list of pre-selected movies to air. But this should not discourage as there are lots of channels to select from and some of these channels have latest movies on their list. Streaming from Pluto TV is free.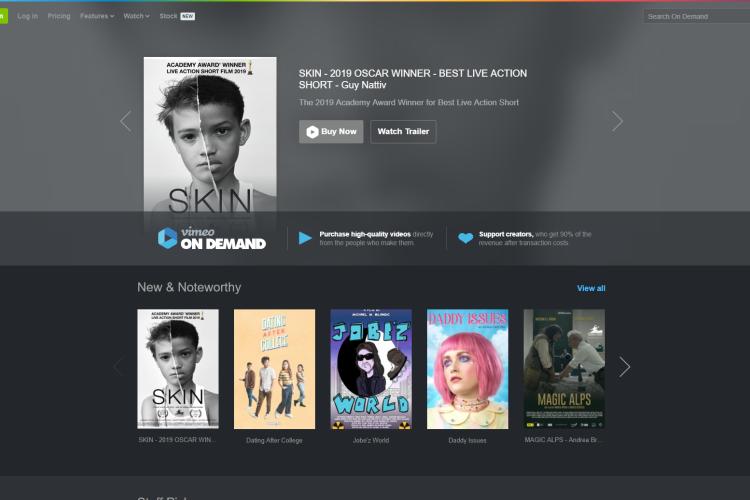 Vimeo is not just a website where you stream short video skits, it offers a vast collection of full movies as well, and it can serve as an alternative to Coke and Popcorn. Vimeo allows users to upload contents, this makes its library to be diverse in genre, and you can find multiple versions of a particular movie in the library. Vimeo streaming service is free.
Retrovision Classic Movies - Site Link
If you are not getting enough of classic movies then you should switch to Retrovision Classic Movies; the site will satisfy your needs. As a movie streaming website that focuses on classic movies dated as far back as the 1930s, the website features all kinds of classic dramas, horrors, comedies, sci-fi and so on. Even though the films were made in decades ago, the Retrovision Classic Movies team has done a great job in providing them in good quality. Streaming is free, and you do not need a user account.
Conclusion
Some good things are hard to replace, but you may never feel the absence of Coke and Popcorn movie streaming website if you put the above sites to good use.