Most Interesting Websites Cool to Visit in 2023 - There's an adage that goes like this: All work and no play makes jack a dull boy. We are quite aware of the workload and stress many people go through each day. The internet is no stress-free either.
Why Visiting Most Interesting Websites that So Cool in 2023
We have so many professions like Data Analysts, one that often demands you spend several hours on the web each day. It can be exhausting when you're done. In the cases of Accountants, workers do get a break in between works. But unfortunately, that might only be enough to stretch your legs and not to refresh your mind. There are other cases too of boredom. Sometimes, you go through one of those boredom moments where you think there's not anything in the world to do. Some studies show that a lot of people spend some money to treat boredom. Now, I'm not saying that it is a disease. It's just that boring times would usually warrant you stroll down the street to get some Icecream. Or in some cases , you might go outing or see a movie with your friends. These are all great ways to pass out the time. But what if we could offer you other great ways. One that wouldn't require you to spend any money. Yes! We mean it. All you have to do is visit a cool website. You probably don't know any or many cool websites that's why you're here.
List of Cool Websites Fun to Visit in 2023
So let's get down to business and unveil some cool websites that you can use to while away time.
How The Earth Look Like A Million Years Ago - Site Link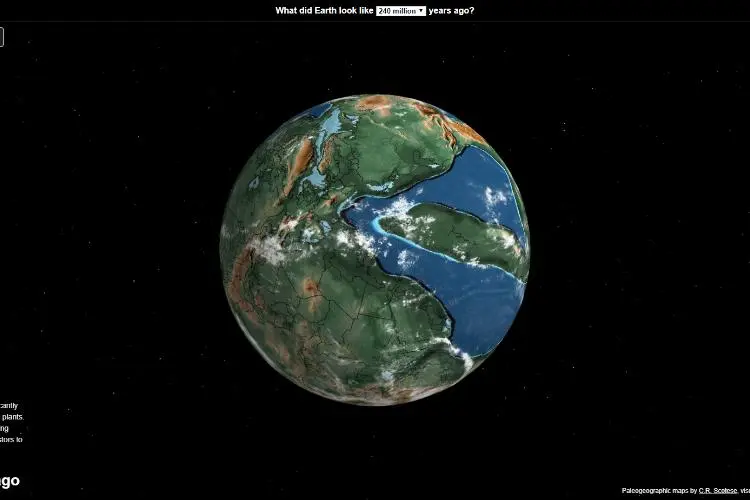 Not all definitions of cool is an Arnold Schwarzenegger Terminator with a dark shade and black leather jacket. Sometimes, watching a computer-simulated video of how the earth looks like millions of years ago can be pretty cool.
This website makes use of data based on geographical analysis to generate the appearance of the earth. You can get the digitally simulated image of the earth from between 20 to 750 million years ago. Another cool feature about the site is that you can rotate the globe in any angle to see how the continents were arranged . But it gets even better. Want to see the location of New York 750million years ago? At the top-left hand of the site is a search bar. You can use it to search and check the location of major cities of the world in your preferred time.
At the top right is an option to view various milestones such as first multicellular cell, first primate, Jurassic, dinosaur extinction and many more.
Lastly , it also has a note at the bottom end. This gives you a summary of any era you want to view.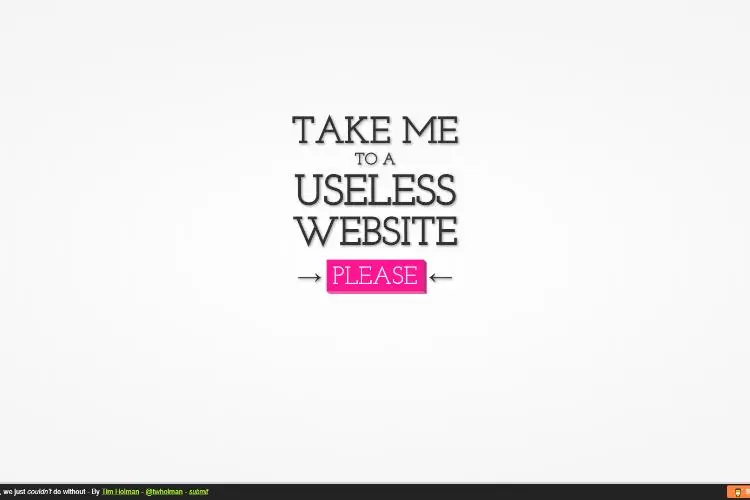 Okay! I know we said we were going to show you the cool websites, not useless ones. But when a useless website makes humor, I would say that it is cool. I still remember visiting this website for the first time. It was so useless I wanted my colleges to see it. We laugh together and they too wanted others to see it. What's it about? I 'm not going to tell, click on the link and check it for yourself. But we warn you, you 're not going to find any useful information. And I guess that's what makes the website cool and worth the time wasted.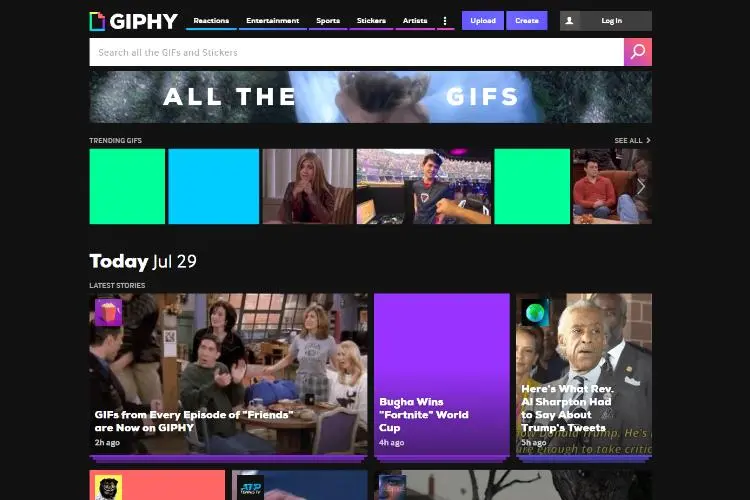 Not all might be familiar with the term but every internet user has at a point come in contact with a GIF. Graphics Interchange Format or GIF as it's known is a computer file. These files are used for sending a moving image. Yes! They are those soundless moving images. They are very short and only for a second or two. If you're a fan of GIF then you'd find this website cool. And we mean it. Giphy has everything you could wish as a GIF user. Giphy provides you with various categories of GIFs such as animals, actions, gaming, anime, emotions, holidays , cartoons, meme and many more.
It also has a search box at the top for you to search for any GIF of your choice. Lastly , you can also create your GIF with this website.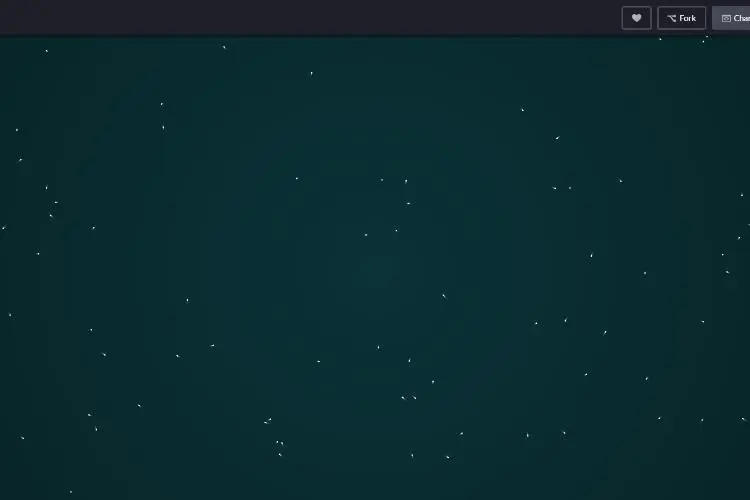 You can find this website to be amusing, educative or simply amazing. But no doubts it's cool. Gravity point is created by Akimitsu Hamamuro . The websites attempt to simulate the effect of gravity. It does this by scattering many floating particles on the screen. A gravity point would appear on any point of the screen you click. Then watch as all the particles are drawn to the Gravity-pulling effect of the point. You can create as much point as you want to see how the gravity points are pulled together by another gravity point. You can even increase the size of the point to observe quicker and stronger gravitational pull. You can also decide the number of particles between 1 to 500 particles. You might want to use it for study or probably to teach. Or maybe just to play with the point. Whatever your motive is, you'd find Gravity Point cool and one great way to pass out time.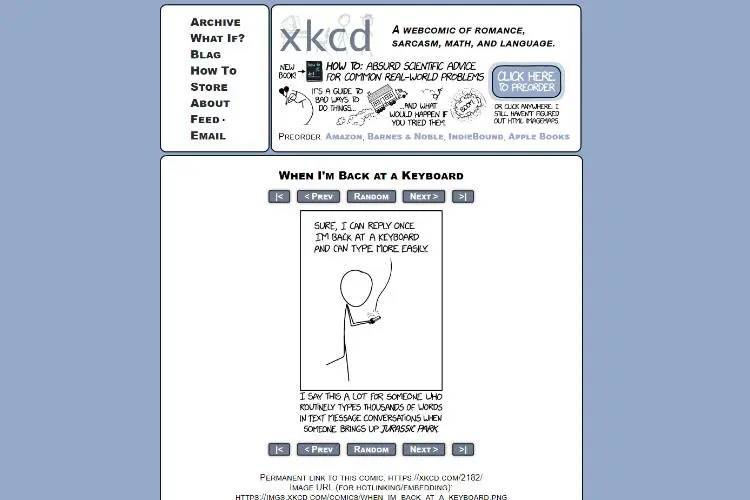 If you were a guy named Randall Munroe, and you worked on robots at NASA's Langley Research Center in Virginia. You are retired from there now and want to start a blog what would it be? I'm guessing none of you guess it right except you know the answer already. Well, Randall Munroe decides to make a webcomic of romance, sarcasm language, and maths. Our man sure knows how to pass out time. If you're interested in nerdy humor then you'd love this sites . Every Monday, Wednesday and Friday, Randall updates his gallery of stick-man comics. You'd find it interesting and it's one sure way to while away time.
P.S: Randall always includes a hidden surprise joke in the comic strip image. Just hover your mouse on the image to see it.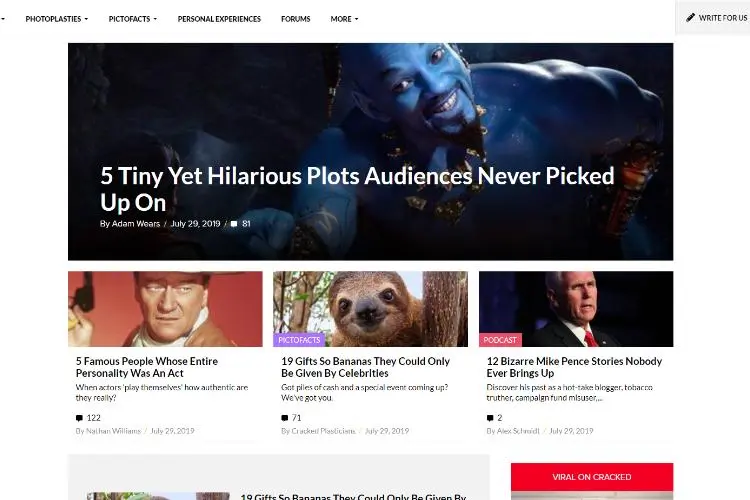 Cracked is the perfect pseudo magazine to spend your time. Its contents are very interesting and would crack you up. Cracked is not just an online magazine to pass away the time, it is time well spent. But be warned , it can be very addictive too. Its write-ups are amazing and you'd enjoy every bit of it creative articles. You can find articles there to be hilarious and educative. Articles like: 12 Ridiculous Statistics from Around the World
Below are some of the most ridiculous and interesting articles on Cracked
How You Wished Your Job Was Vs. How it is
6 Ways Selfie Addicted Tourists Are Destroying World
23 Life Hacks For Coping With Everyday Annoyances
The 5 Weirdest Choice MCU Almost Made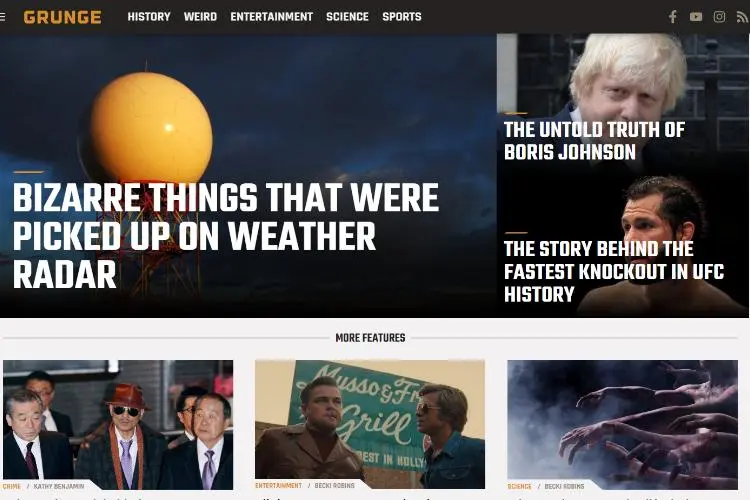 Are you feeling bored? Do you want to learn something new? Or do you simply want a great way to spend your time? Then you must try GRUNGE. You can't find many more interesting sites than this. It is a place you can immerse yourself in knowledge. Its categories are History, Weird, Entertainment, and Sports.
Below are some of its articles that would interest you
History
Ancient discoveries that nobody can explain
The untold truth of fallen angels
Weird
The true story of the doll that inspired Chucky
People who got screwed for looking exactly like someone else
Entertainment
GTA myths that turned out to be true
Billionaires who lost their entire fortunes
Science
Extinct creatures that would wreck the Earth if they were alive today
Facts about the human brain everyone gets wrong
Sports
The Story behind the fastest Knockout in UFC history
The most intense sports of the ancient world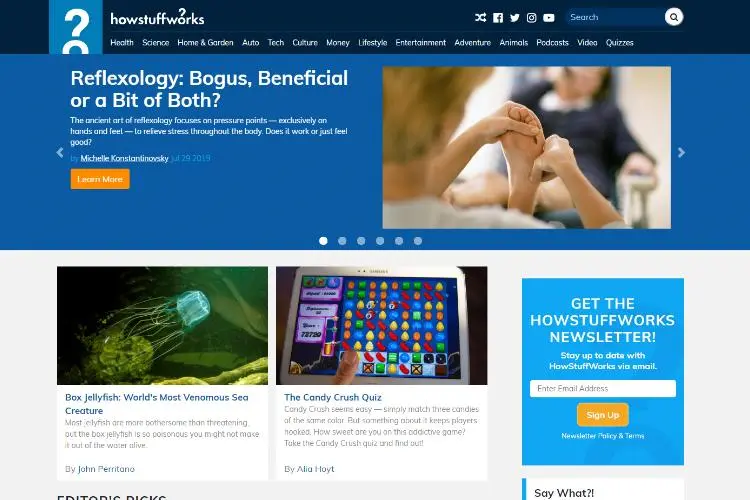 If you are thinking this website would be all about how things work, then you probably got the give away from the heading. You're right though but don't expect a nickel from us. This website initially started in 1998. Since then, it has grown into a source of credible and honest explanations and answers on how the planet works. The website has about 30 million visitors a day. This is not just your regular sites to pass away time. HowStuffWorks is very educative and has a lot of exciting content you can learn.
Speaking of content to learn, this site has so much of it in-store you'd not run out of things to read. Their categories include Health, Science, Entertainment, Home and Garden, Tech, Culture, Auto, Money, Life Style, Adventure and Animal. They also have Videos, Podcasts, and Quizzes.
A Good Movie To Watch - Site Link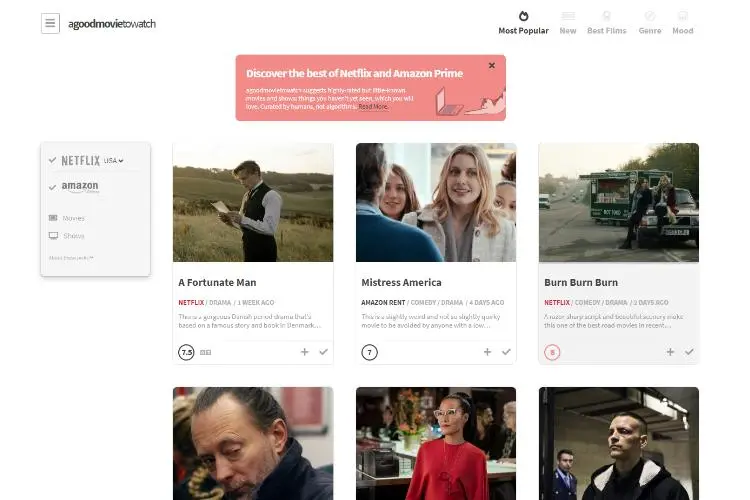 We were thinking, what other better ways to pass out time than to find a good movie to watch on A Good Movie To Watch. No! We didn't just make a typographical error, there is actually a website called A Good Movie To Watch. Can you guess what they offer? Right! A good movie to watch. They intend to curate the best list of movies for you. You don't have to go through all those processes searching for good movies. This website has that covered for you, all you have to do is to browse the genre and select a movie.
The website has many highly-rated but little known films. We're guessing you're going to love every movie there because it was curated by humans and not algorithms.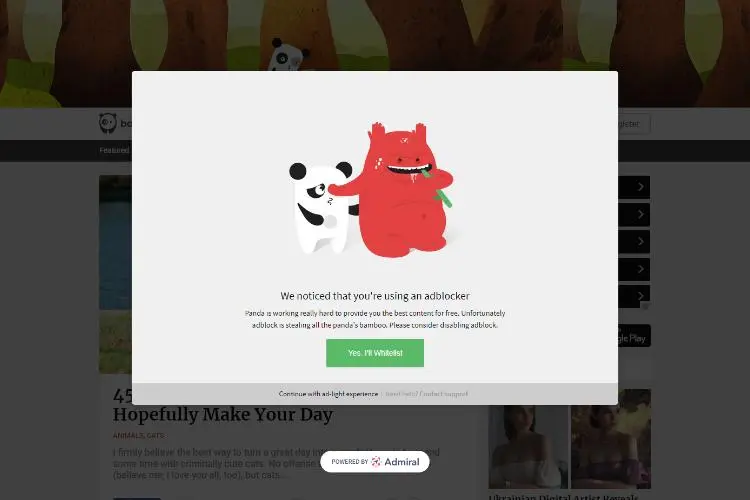 If a Good Movie To Watch is a place where you can get a good movie to watch then BoredPanda is? A place where you can watch bored pandas. Well, I didn't say so, I was only reading your mind. BoredPanda deals with everything funny on the internet. I'm disappointed some of you thought we go there to watch bored pandas. I mean, what's cool about that? BoredPanda has nothing to do with Po-The dragon warrior or any other Panda. You simply just go there to read cool stuff. It has a lot of categories that would elevate your mood. It features Video, Art, Photography, Animal and many more. You can also join its online community and vote on its posts. You'll never be bored by visiting the BoredPanda.
CleanSkies
CleanSkies is more than just a way to pass out time. CleanSkies provides you with Info concerning frequently asked questions on the internet. CleanSkies is loaded with information on all web, gadget, console and software-related questions. The site has an appealing user-interface and it's definitely worth the time.
Below are some interesting articles you can find on CleanSkies :
Music Website To Download Song
Request Money From Millionaires
Offline Music App That Works Without Wi-Fi
Music Websites To Download Songs