18 Cheap Mobile Wi-Fi Hotspot Plans - You may think that WiFi hotspots will be in everywhere you go, but the truth is that they are not everywhere. But for a quicker browsing experience and security, you may need a private WiFi even if there is WiFi where you are.
A low-priced mobile WiFi hotspot is one way to do a good investment every month. This is important especially when you need to make extra bucks from your side hustle. Better still, it is a cheap way to stream recent videos and also respond to personal emails on the go.
Mobile Wifi Hotspot, What is it?
This is an internet device that is primarily used to offer access to the internet for users. With a tablet, phone, or PC, you can connect to a WiFi hotspot to start browsing on a 4G LTE network. Other forms of WiFi hotspot are like a USB stick which you can plug on your PC.
While a quicker alternative to WiFi hotspot may be your cell phone, there are some downside to this. Such downside include:
Your phone's battery is sure to drain very fast
Your cellular data will follow suit - get exhausted very fast
A phone call is enough to drop internet access. So, it is as easy as choosing one at the expense of the other.
What is the Speed of Mobile Wifi?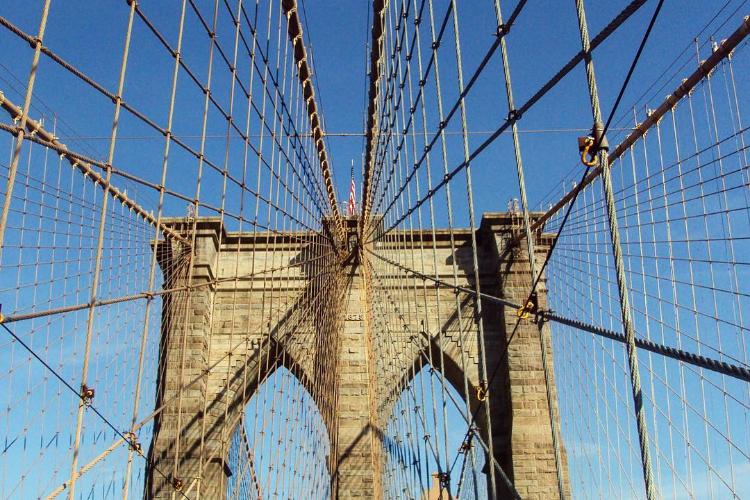 While 5G network is almost taking over the stage, so many mobile hotspot plans work with 4G LTE. The 4G LTE internet is what many cellular network providers like Sprint, AT&T and Verizon provide.
Each carrier network has a different upload and download speed. This is unique of each one despite providing the same 4G LTE Package.

Little wonder why at sometimes, you may be enjoying a super-fast download speed up to 50Mbps while other times, it might be around 5-12Mbp.
List of Top Mobile Hotspot Packages without a Contract
Whichever way you chose, you will still need to pay a token upfront in buying a hotspot modem. At least they cost is cheaper than a new smart phone that may cost around $1000. Also, another thing you must consider is your data consumption for each month. But you can still enjoy almost a free data plan since some carriers offer very cheap hotspot on your mobile device.
Of a truth, you don't need a contract to enjoy any hotspot plan within this group of hotspot data plan. All you need to do is to choose any of these four main network providers; AT&T, Sprint, Verizon and T-Mobile.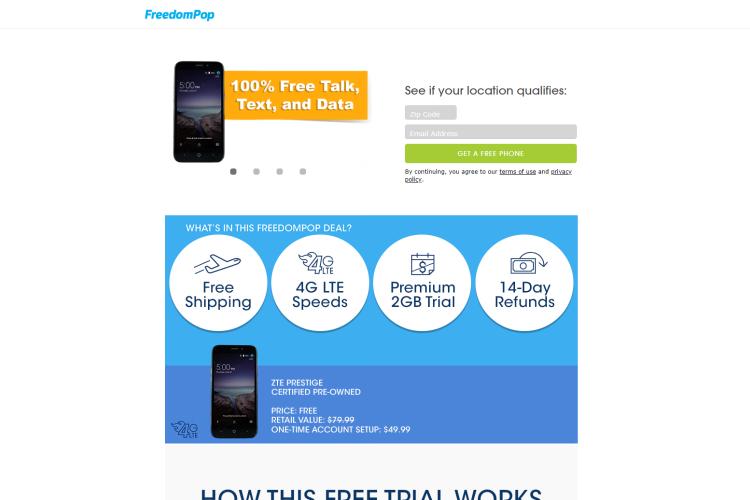 Available Networks: Sprint and AT&T
FreedomPop is the top pick when you need a low price cell phone packages or mobile WiFi hotspots. With as low as $39.99, you can enjoy a 4G LTE mobile hotpot on about 10 devices from both the Sprint and AT&T networks.
With free 200MB, FreedomPop seems to be the least-expensive mobile hotspot service provider.
From a real-time analysis, you can do the following online activities with your free 200MB:
Send up to 50 emails having attachments such as photo.
Send up to 150 emails together with other types of attachments

Send up to 1000 emails (text only)

Visit up to about 500 websites

Post about 60 photos on social media

FreedomPop Wireless Data Package
You will get a free 2GB hotspot data as a trial plan at the initial month. At the end of this free trial plan, you will then subscribe to any of the following 4G LTE hotspot data plans below:
| Plan | Price |
| --- | --- |
| Initial | Free 2 GB hotspot data as a trial plan at the initial month |
| 200 MB | Free |
| 500 MB | $7.99 / month |
| 1 GB | $13.99 / month |
| 2 GB | $19.99 / month |
| 3 GB | $26.99 / month |
| 4 GB | $33.99 / month |
With the FreedomPop hotspot data plan, you aren't forced into any contract. This means that you can decide to subscribe on a monthly basis when you foresee a need for a mobile hotspot use.
Earn Extra Internet
For any person you refer to join the FreedomPop hotspot data plan, you'll receive free 10Mb data. Another way to enjoy free data on the FreedomPop hotspot plan is by taking surveys and completing offers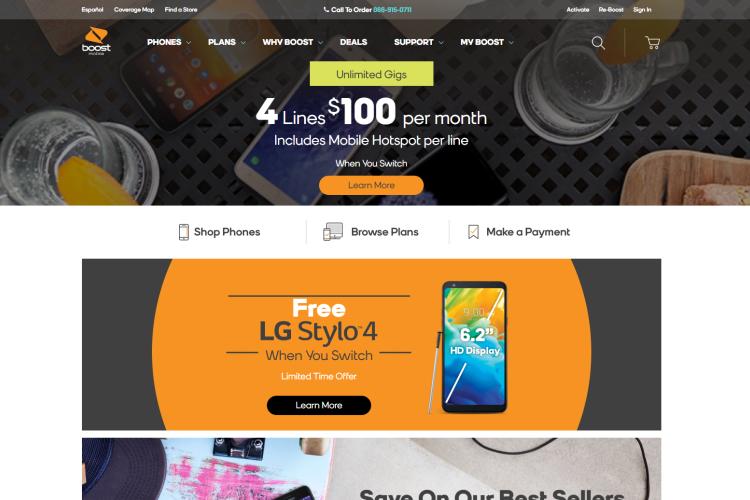 Available Network: Sprint
With about 10GB monthly data from Boost Mobile, you can connect many devices to your hotspot.
Boost Mobile Data Plans
There are only two mobile hotspot plans available on Boost Mobile. They are:
| Plan | Price |
| --- | --- |
| 1.5 GB | $25 / month |
| 10 GB | $50 / month |
Despite having only two data plan options, Boost Mobile will help you to choose from two extremes. Whether you are buying 1.5GB or 10GB data plan, you will have to buy a SIM card for $9.99. After buying these, you will also buy the Boost Mobile hotspot device for $49.99

3. Net10 Wireless - Site Link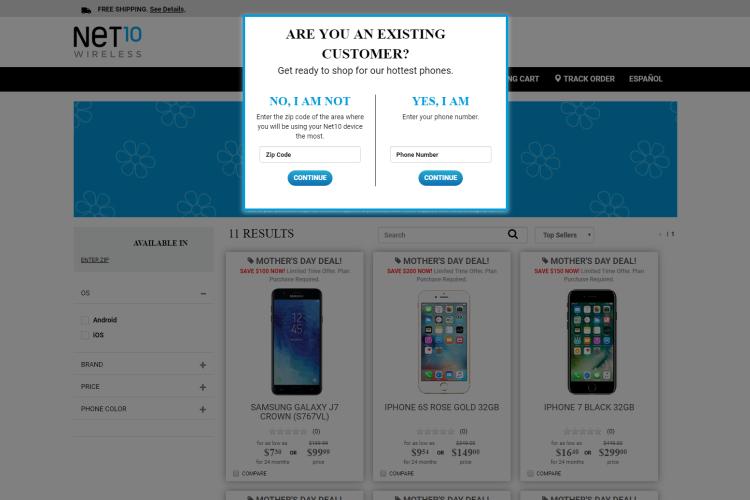 Available Networks: AT&T, Sprint, T-Mobile, and Verizon
Net10 Wireless partners with the main four network service providers to bring you a cheap data plan at an affordable price.
One thing that is peculiar about subscribing to Net10 Wireless is the fact that they will recommend which carrier network is the best for you. This they do during on-boarding process.
So, you then have to decide whether to use a GSM or CDMA network from any carrier network provider.

Net10 Wireless Internet Plans
The available plans on the Net10 Wireless hotspot data plan include;
| Plan | Price |
| --- | --- |
| 500 MB | $10 / 14 days |
| 1 GB | $20 / 30 days |
| 2.5 GB | $30 / 30 days |
| 5 GB | $50 / 60 days |
This shows that Net10 wireless hotspot plan will fit almost any budget. But one problem with it is that unused data doesn't roll over to the coming month.
Net10 Data Add-On Packs
Are you foreseeing that your monthly data subscription may not be enough for the month? If yes, you can top-up your hotspot data balance with the add-on data packs. One good thing about the add-on data pack on Net10 is that unused data can roll over for use in the coming month. There are two add-on plans on the Net10 wireless data plan. These are: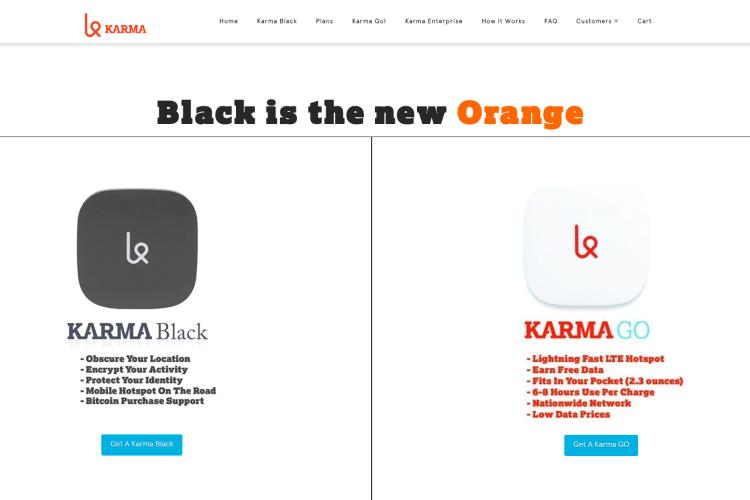 Available Network: Sprint
By sharing your Karma wireless hotspot with other people earns you free instant data.
Although a marketing strategy, it is flooding the Karma network with many subscribers.
Without pranks, you can get up to 100MB free data for every new person you share your Karma network with. Also, you can similarly get $1 for each person that connects to your data.
Yet, nothing goes for nothing. Karma has a basic upfront cost of $199 which will earn you the Karma Go wireless devices. You will also get free 5GB data valid for the next three months.
Karma Data Plans
Depending on what your monthly usage of data is, you can subscribe to any of the Karma monthly hotspot plan.
| Plan | Price |
| --- | --- |
| Drift package | $3 / month + $10 / GB used |
| 5 GB | $39.99 / month |
| 10 GB | $79.99 / month |
| 20 GB | $99.99 / month |
The drift package will favor occasional users the most. This is because they only pay for hotspot data when they need it.
Although there is a discount for students, the Karma monthly data plans are expensive.
With the Karma Black extra or premium package, you can enjoy a secured private network. Based on your plan, you can pay between $5-$99.98 / month for these extra benefits.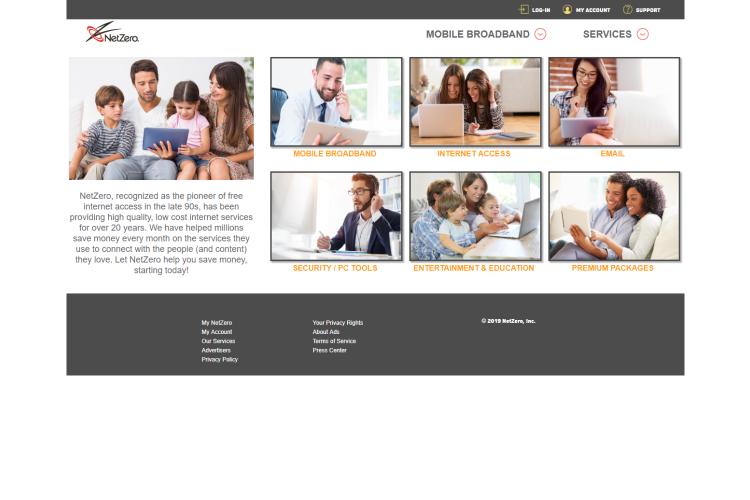 NetZero is popular for giving free internet access at home. Ten years ago, they were usually known for giving out CD. That was when access to the internet was always calculated by the length of time used rather than data used.
If you need a less expensive mobile data plan, you can get if from NetZero. But, their network coverage dominates the Pacific Coastal states and Eastern US. Staying in these areas can save you lots of money on data subscription with NetZero
NetZero Data Plans
The basic data plan with NetZero cost $79.95. This arrives your mail in about 3-5 working days. NetZero is unique and full of amazement. Wondering how? You can bring your modem from another carrier for hotspot data subscription.
NetZero offers you six different data plan on a monthly basis.
| Plan | Price |
| --- | --- |
| 200MB | Free |
| 500MB | $17.95 / month |
| 1GB | $27.95 / month |
| 2 GB | $42.95 / month |
| 4GB | $63.95 / month |
| 6GB | $89.95 / month |
Besides your monthly subscription fee, there is also an extra $3.95. The free 200MB / month is valid only for the initial 12 months. At the end of this first 12 months, you should be considering upgrading to a plan you have to pay for. If what you need is a internet access at almost no cost for a short time, NetZero got you covered.

6. Straight Talk Wireless - Site Link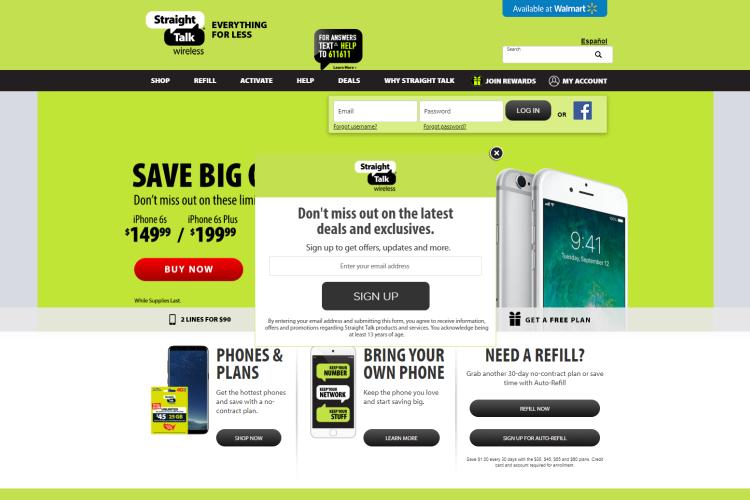 Available Networks: Sprint, T-Mobile, and Verizon
Straight Talk Hotspot package is easy to sign up for. You can go through a local Walmart or online channel. If you are in the US, getting network coverage is 100% guaranteed. This is because they as well use Verizon, T-Mobile and Sprint towers to ensure that you are not out of coverage
Mobile hotspot on Straight Talk Wireless differs. Depending on your choice, each may cost around $9.99 to $19.99. Note that it is only a maximum of five devices you can connect to your Straight Talk Wireless hotspot.
Data Plans
Data packages span for either 30-60days. When buying an extended package, you will enjoy some discount. For people with large data consumption, you can pay for more upfront and this will help you save more in the long run
1GB @ $15 / 30 days
2GB @ $25 / 30 days
4GB @ $40 / 60 days
5GB @ $50 / 60 days
7GB @ $75 / 60 days
Need some good news? All the data plans listed above do not need a contract. So, you can choose to tweak them to your need anytime.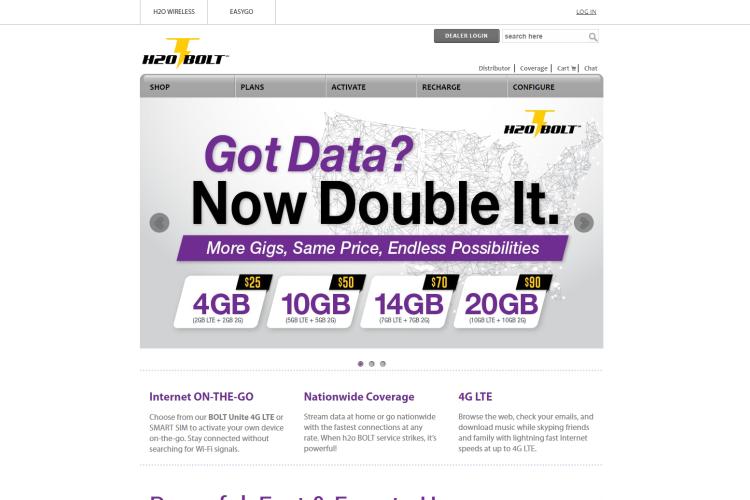 Available Network: AT&T
Both the 2G and 4G wireless coverage provided by H2O Bolt are from the AT&T carrier service. With the auto refills plan, when you subscribe to the 30-day package instead of a 10-day plan, 10% discount is yours. Most parts of the US has the AT&T network. So, you will benefit more from your hotspot plan if you are here.
With H2O Bolt, the basic mobile hotspot plan cost $29.99.
Data Plans
There a four data packages. Every monthly data plan gets the 2G and 4G LTE network speeds evenly.
4GB (2GB for 4G and 2GB for 2G) @ $25 / 10 days
10GB @ $50 / 30 days
14GB @ $70 / 30 days
20GB @ $90 / 30 days
H2O Bolt hotspot plan is very unique. Always note that whether you opt for a 20, 14, or 10GB data each month, half your subscription is 4G LTE. Yet, the 2G subscription speed will be enough for web browsing and email.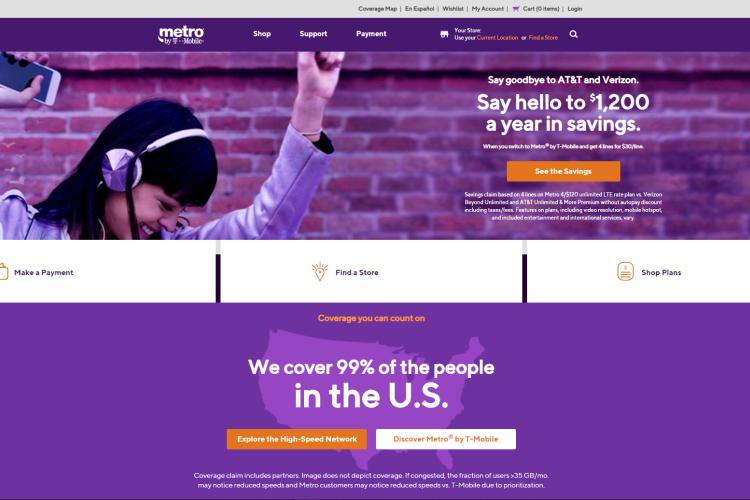 Available Network: T-Mobile
If MetroPCS is your current service provider, you can also have a mobile hotspot add-on at a good amount. With this, you can connect up to 15 devices at the same time. This ability to have up to 15 devices on a single hotspot makes MetroPCS different from other carriers with 10 devices as highest.
For a cheap hotspot plan, a cell phone plan is the best with MEtroPCS. MetroPCS also offers add-on data plans at the following rate:
2GB @ $5
4GB @ $10
6GB @ $15
Though there are some stiff Ts&Cs, with the MEtroPCS data plan, but it is worth it since you can connect more devices.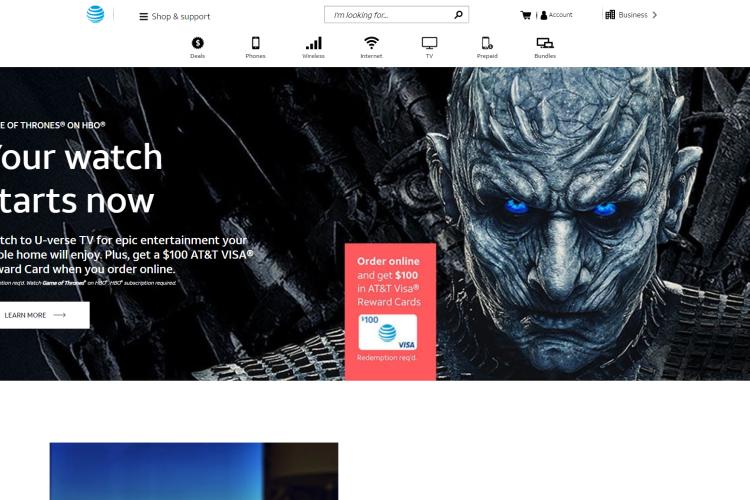 With the AT&T WiFi services, you can enjoy both a prepaid wireless plan and a contract plan. This actually gives you more flexibility with the frequency of your payment.
There are three different monthly data plan with the AT&T as follows:
2GB @ $25 ($10 for extra 500MB)

5GB @ $50 ($10 for extra 1GB)

8GB @ $75 ($10 for extra 2GB)

Like most hotspot data providers, AT&T can support up to 10 devices.
Mobile Hotspot Package That Needs a Contract
Internet connection without cable connection is the most convenient way to access to the internet. This is good for people who needs to be online as the clock ticks, since the non-contract plans might not be enough for them. With such a hurdle to overcome, using major network carriers with a contract of two years will be the best.
If that's you, the following network carriers below will work best for you
10. T-Mobile Simple Choice Prepaid Mobile Internet - Site Link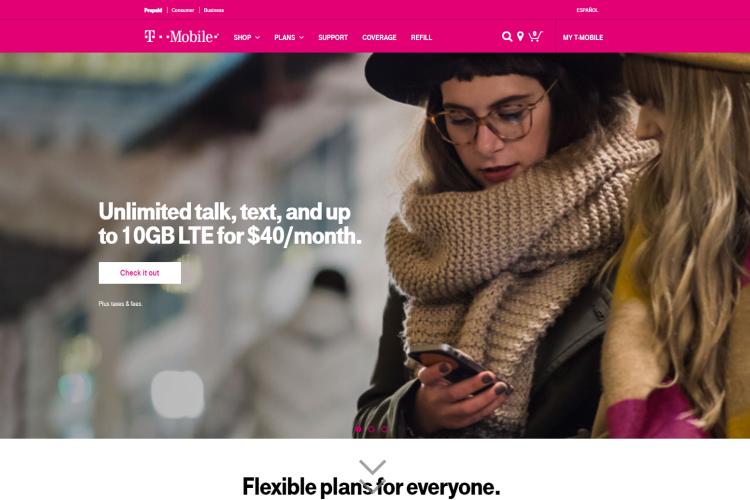 Do you need super fast internet speed? T-Mobile is one carrier network capable of that. With a 4G LTE data speed, you can enjoy about 22GB every month. You can also enjoy 1-day subscription if that is what you want.
The basic price for the hotspot device cost $72. But, there are some discounts when you buy an extra data package from T-Mobile.
Data Plans
A day hotspot subscription of 500MB cost $5 and is $G LTE network speed.
For monthly plans, make your choice from this list below
2GB @ $20
6GB @ $35
10GB @ $50
14GB @ $65
18GB @ $80
22GB @ $95
In the list of carrier networks with a super-fast 4G LTE data speed, T-Mobile makes the top row. T-Mobile was always known to have a low coverage before. Recently, T-Mobile has double its 4G LTE network coverage in the whole US.
11. Verizon Wireless - Site Link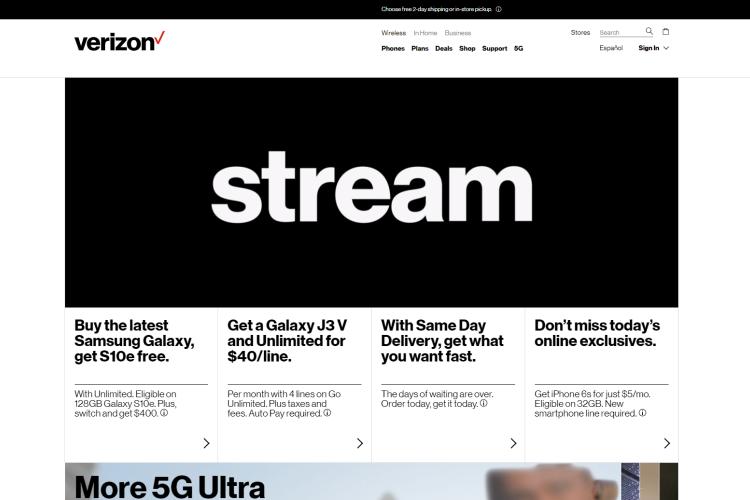 When choosing the Verizon Wireless, be ready to pay for your mobile hotspot at about $99. This comes with a contract of two year, though. Also, you will have to pay a token sum of $20 for using Verizon's mobile hotspot in your data plan.
With the Verizon hotspot, the least data plan you can buy is 2GB @ $20/month.
If you are planning to connect many devices, a bigger data plan will be the best. The highest data plan you can get is 100GB at $710/month, and this is best for a growing business.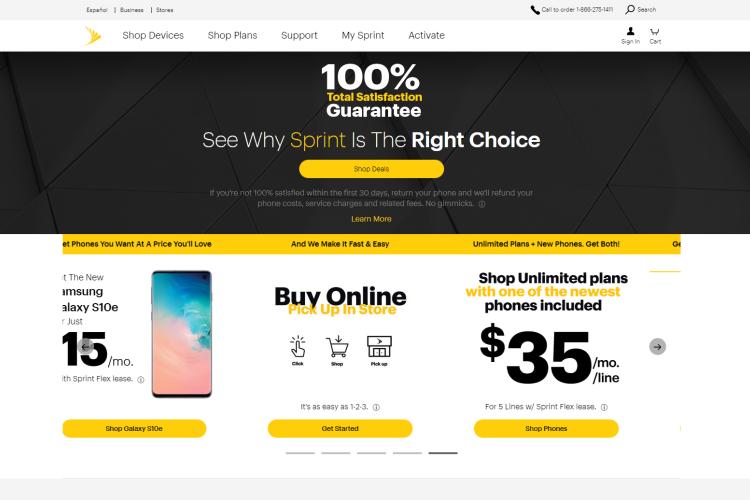 For a two-year mobile hotspot contract with Sprint, you will need to make an upfront payment of $19.99. This comes with a USB stick device and a standalone hotspot plan. If the contract isn't ok by you, you can avoid it with a block sum payment of $180.
Available Data Plans

Sprint offers two data plans to choose from. They are:
50GB @ $55 / month

10 @ GB @ $35 / month

Any of these plan which you choose will give you a 4G LTE wireless internet till the end of your allowance for the month. If you so chooses, you may buy extra LTE data of 2GB at $10.
Sprint is the cheapest hotspot data plan to subscribe. This is because Sprint is the ultimate provider for most reduced hotspot plans like Boost Mobile.
Mobile Hotspot Package For Smartphones Only
Using your smartphone can be the easiest way to buy a hotspot data plan whenever you have the need for it. Whichever way you look at it, this is the best way to go especially for people who use mobile hotspot a few time.
Again, this is helpful because most network providers offer safety measures to prevent data overage. By this, they continue to provide you a slow 2G internet speed instead of charging an overage fee.
But you won't stream videos, yet you'll have your internet browsers and email apps still working. At least you can take a sigh of relieve as this is better than nothing.
Use Prepaid Mobile Phone Carrier Networks First
When you use a prepaid plan, you'll sure have the liberty to either increase or decrease your monthly data plan.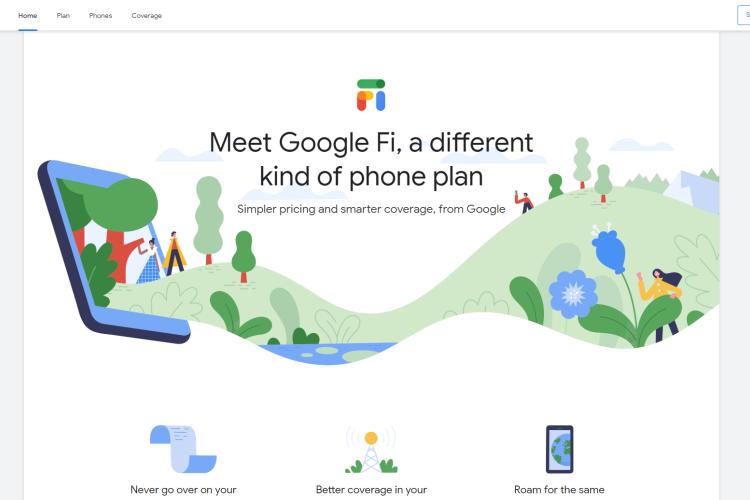 Available Networks: Sprint and T-Mobile
Many people don't know that Google produces its own phone. In case you are one of such people, Project Fi is Google's phone company. US Cellular, Sprint and T-Mobile are the main network partners with Google. However, Project Fi can't offer you a standalone cellular hotspot. Yet, you the mobile hotspot on your phone for free.
Basically, 1GB data plan cost $10. Project Fi has a Bill Protection policy that limits your monthly subscription fee. This is only based on how many lines you have in your plan and the amount of data you are using.
Data Plans
1 person gets 6GB @ $60
2 people gets 10GB @ $100
3 people gets 12GB @ $120
4 people gets 14GB @ $140
5 people gets 16GB @ $160
6 people gets 18GB @ $180
Here is how it goes with Project Fi
As an individual with an account on Project Fi, you are to pay $60 / month for 6GB. But if at the end of the month, you were able to use 4GB, you bill for the month will be $40. However, if you can consume the whole 6GB, fine. And you won't have to pay extra money for this. But be sure not to have a 4G LTE data speed on your device. You may decide to maintain the 4G LTE speed only if you can be paying $10 extra for each gigabyte.
It is applaudable of Project Fi that you can get discounts for data you couldn't exhaust for a month. Sure you know this isn't the case with many mobile networks.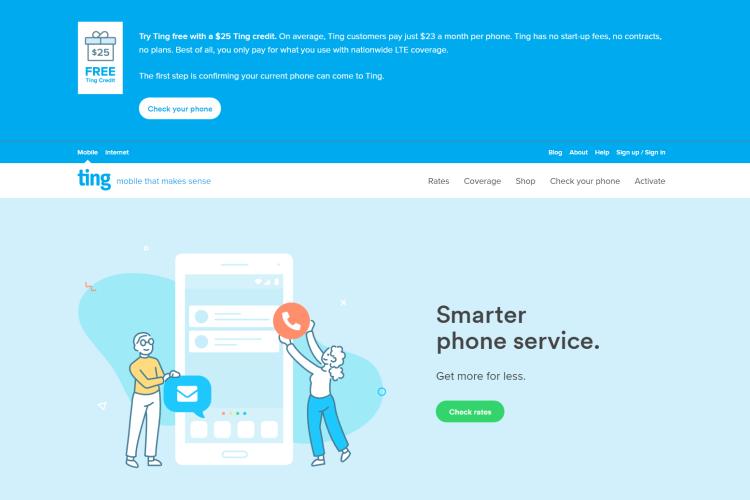 This is another carrier network where you pay as you use. Your pay is only determined by the number of text, data, or lines on your plan for each month.
The basic data cost on Ting is $6. But where a 4G LTE data speed is your expectation, you'll have to subscribe to the following:
100MB @ $3
500MB @ $10
1GB @ $16
2GB @ $20
Besides these, extra gigabyte cost $10.
15.Cricket Wireless - Site Link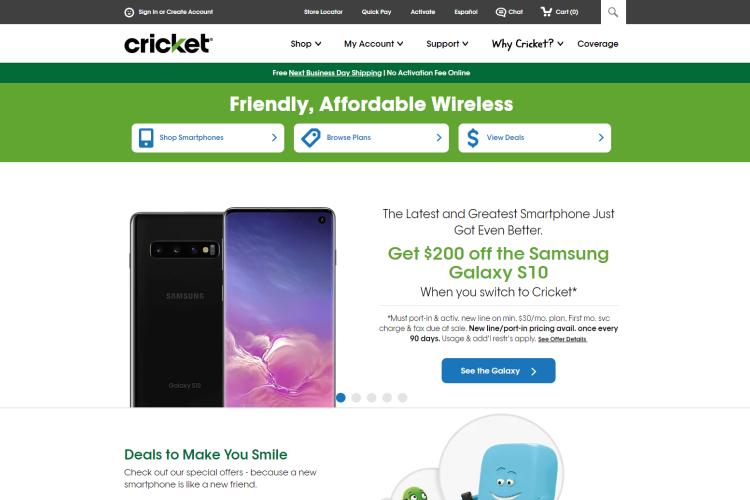 Available Network: AT&T
AT&T is a carrier network owned by Cricket Wireless. So, it won't be surprising that Cricket Wireless' carrier network will be AT&T.
Cricket also operates as a prepaid network, and the unlimited data plan begins at $55/line. Additional features on mobile hotspot cost $10. They offer a $5 discount on a monthly basis for those that register for auto-pay.
Subscription for the wireless hotspot gets you 8GB data with a high surfing speed of 3Mbps. But, at the end of your 8GB data for a month, your data speed will drop to 129kbps. Never mind the slow data speed, you can still have access to AT&T carrier network even in a rural area.
16. Xfinity Mobile - Site Link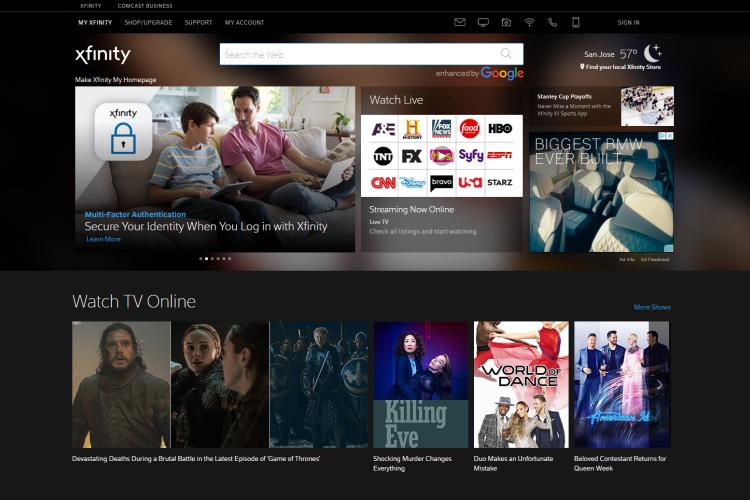 To enjoy Xfinity internet services, you must buy Xfinity cell phone powered by Verizon wireless.
There are two data plan options with the Xfinity Mobile hotspot data plan:
$12 / GB
$45 / line for unlimited data
Again, if you have up to five lines or less, you won't have to pay any access fee, and you'll enjoy unlimited text and talk time.
17. Republic Wireless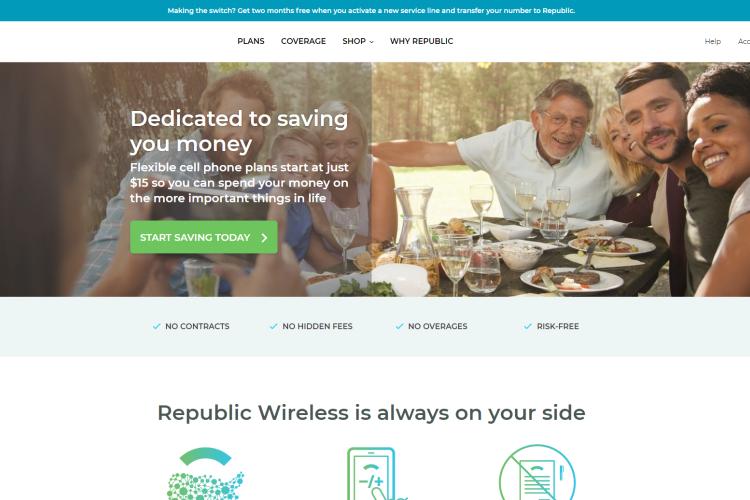 If you need a carrier network with enticing discounts, Republic Wireless may be the perfect choice.
With a monthly fee of $15, you can enjoy a consideration text and message service, and you'll have to spend only $5 for 1GB.
When writing down the list of prepaid cell phone network carriers, Republic Wireless will make the top spot obviously.
18. Verizon Wireless Prepaid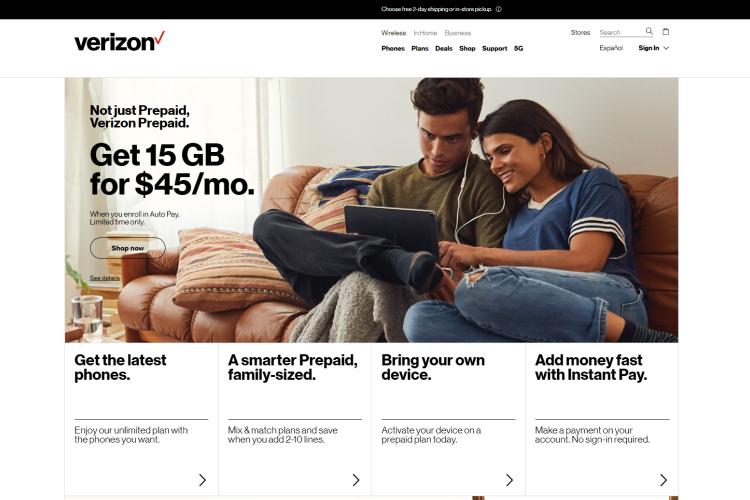 By default, Verizon Wireless Prepaid mobile plan has a mobile hotspot. So, if you need a faster hotspot speed, you can upgrade to the unlimited data plan with $75 / month, and it will do the job. But for a start, you can do more with a 4G LTE 3GB data at $40 / month.
For staunch Verizon customers, these plan can be lesser than your current Verizon postpaid plan.
Do you have questions? Let's give answers to them all in the comment section
Are Mobile Hotspots Worth It?
Frankly speaking, you'll pay more for a mobile hotspot compared to a 4G LTE data on your smartphone. So, get ready for higher bills if you are stepping up to a mobile hotspot
Can I Get Mobile Hotspot from Every Cell Phone Network?
No, you cannot!
But you can choose well if you consider a recheck of the above two sections, you can get a perfect pick for yourself.
Also, with a hotspot app downloaded into your phone or a standalone device, you can get a mobile hotspot.
When Using Many Devices, Should I Choose Mobile Hotspot To A Smartphone?
For the best performance, a mobile hotspot device is a perfect alternative. However, if your phone has an in-built hotspot, it can serve the purpose.
Are you wondering why your smartphone comes second? Here is the truth
1. Hotspot connectivity on your cell phone will drain your battery very fast
2. Your phone may not support up to 10 users as a standalone device will do with ease.
3. Too many background apps running in your phone will slow data speed.
4. A call is enough to drop your data connection - sure you won't need such a call when a 500MB download is almost complete.
Is Data Plans on Mobile Hotspot Unlimited?
Averagely, NO! should answer this question perfectly. But different carrier network operates on a different policy. You can check this in the two sections above.
Must I Buy A Mobile Hotspot From A Carrier Network?
Almost all hotspot service providers expect that you buy a hotspot device from them. Sometimes, even when you own their exact model from another network, you still need to buy theirs.
However, some carrier may permit your mobile hotspot device. This is ONLY if the model and serial number matches their own network
Conclusion
Getting a cheap and less expensive mobile hotspot plan is not hard to find.It is easier to find with lots of carrier networks and mobile hotspot companies currently offering such services.
However, to get the best deal, you have to decide your monthly data need. Also, look out for a carrier network with the best coverage in your area. Then you can check the list here to see which network/company offers hotspot plan within your budget.