Tips on How to Start a Vending Machine Business - If you have been looking to get involved in a new business or add one to existing ones, look no further. A vending machine business is about the right choice. It is one of those that is neither time consuming nor capital intensive. What's more, these machines are literally everywhere. Statistics has it that in the U.S, there are about 4.6 million vending machines. And that's only an estimate! From being in neighborhoods to malls and even schools, the machines aren't hard to find. You would come across at least a vending machine or two on a daily basis. The exact reason for this can't be pinpointed. It could be due to the fact that the transaction gets done within a very short period of time. It's a fast-paced world and nobody wants to waste time being on a queue of some sort. All a consumer has to do is to put in money and select the product of their choice. The vending machine then accepts the money. After which it dispenses whatever product a consumer has selected. No haggling or unnecessary conversation, the consumer gets to keep it moving. There's no way anyone would say no to such convenience. This is why you should look into making money with a vending machine.
Making Money with Vending Machines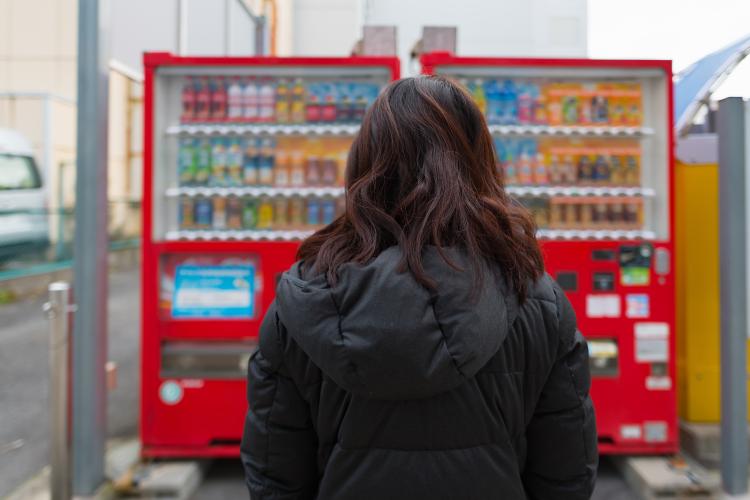 There are many perks associated with being a business owner. If you are self-employed or an experienced entrepreneur, then you know all these. For the benefit of those who are new to the world of entrepreneurship, here are some of the benefits. The feeling of satisfaction that comes with running your own business is second to none. You are in total control of all the business's affairs. You get to make someone's life easier and better. A more flexible lifestyle is sure. Of course, you get to make money. Estimates say that on an average, vending machines make over $7 billion in sales per year. There's no way you don't want to have a share of all that money!
As the case is with every other business, you need to make smart goals and plan. It might look like all you've got to do is to buy a vending machine and place it somewhere. Then, soon after, you'd have a fat pocket but that isn't the case at all.
The method in this article on how you can begin a vending machine business is one that is sure to help you get profit. As everything is automated, your major work after setting everything up is maintenance. With the advance in technology, all you need to monitor the machine is a computer. No, you do not have to stay a few feet away from the vending machine. You get to track all the activities and sales the vending machine makes behind a screen. Your task is to restock and the best part of every business - collect the money.
As stated earlier, this business is one of the profitable ones. You might start with one machine but by the time it's a success, you would find yourself investing in more. A strategy to use to make lots of sales is this. Include products that make your vending machine stand out. Make a list of products you would like to put in it. Try to make these products competitive ones. This would boost the value your vending machine has to offer.
How to Run A Vending Machine Business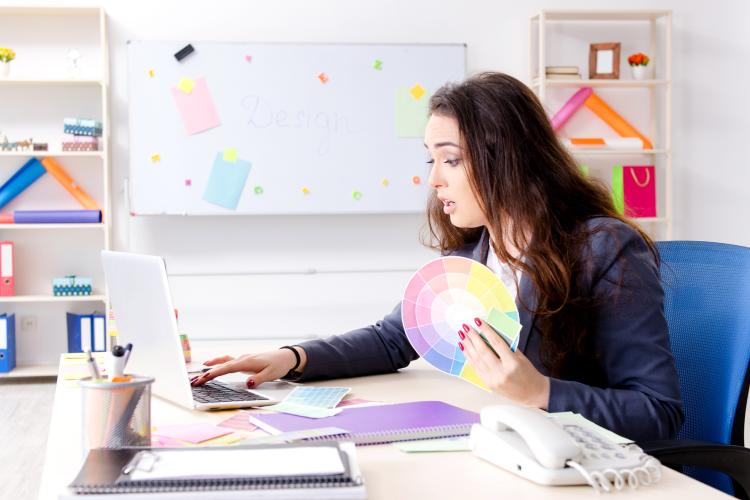 Running a vending machine business is not as easy as it seems. Of course, the most important thing you would be needing is a vending machine. There are different brands out there so there's a need to choose with care. A high-quality machine with wide racks is what you should look out for. It will have to be one of the latest releases out there. It should also be easy to use for people of all age groups. You don't want children needing the help of their guardians before they can use your machine. Check everything, in and out with care before making your purchase. A good vending experience will see to it that consumers keep coming back for more.
After buying the machine, the next thing to do is to make a list of all the things that one can include in a vending machine. There are so many things by the way. History has it that the first vending machines in the UK had newspapers! Common items are food and beverages (of course). Toys, as well as personal items like toothpaste, sanitary towels make the list. It all depends on the location which would still be discussed later on in this post. From these items, you can choose the ones you would rather work with.
Once you've listed out the products you would like to sell, you have to start thinking about location. There are many factors that can affect your choice. The most important one is how crowded or not the place would be. You should keep in mind though that moderation is key. A very busy location would work fine on a normal basis but sadly there might be lots of competition. Too much competition could make your vending machine very invisible. The best thing would be going to a place that is not choked up with these machines. You have to weigh the pros and cons of a location. Also keep in mind things like socio-economic factors of the people around it.
Where To Buy Vending Machines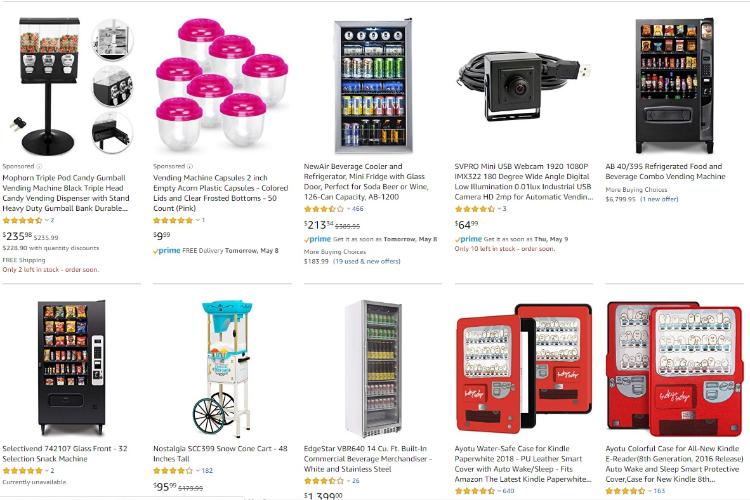 Qualities a good vending machine should possess have already been mentioned earlier. The next question is where can you get good quality machines. It doesn't really matter where you buy from. What matters is what you buy. However, buying options are making an online purchase or better still, going to a market.
If online is it for you, then you should go through websites with special attention. Take note of specifications, size and ensure it would work for the products you plan to put in it. Second-hand and new vending machines are available on many sites. Some of them are Amazon, eBay, UsedVending.com, CraigsList.org among many others. If you would rather shop physically, the same applies. Examine all the parts and operations of the machine. A good place to look would be a local market that sells second-hand machines.
Whether you make an online purchase or you go to the market, it doesn't matter. The important thing is to choose a machine that meets your needs and budget the most.
Best Places To Put Vending Machines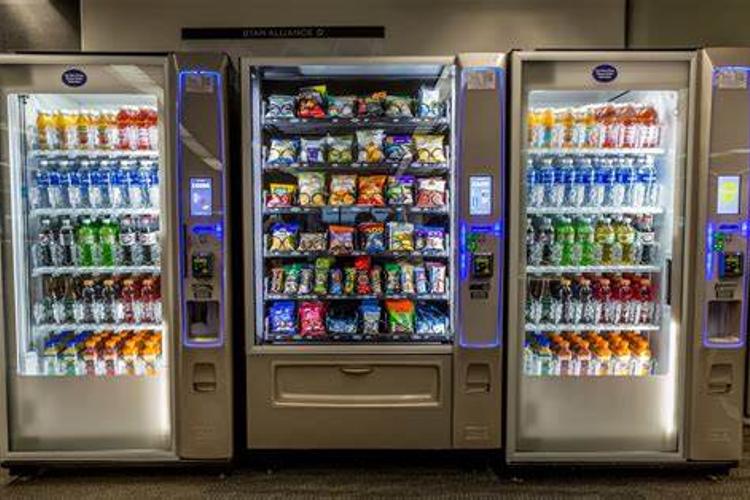 Offices, schools are the top places to find vending machines. Crowds are common in these places and the people have needs that have to be met. Situating your vending machine in these places would yield a good profit on a daily basis. Yet, it would interest you to know that setting up in some of these places might attract extra charges. Also, administrators in some of these places always try to cut budgets. One way they do this is by having their own vending machines. Hence, not every office or school would be receptive to the idea of another machine.
Other top spots for vending machines are places with a lot of foot traffic. So, think about areas close to subways, front of stores, crowded streets, malls, airports and so on. The location should also reduce the risk of theft from your machine taking place. That's why the top spots are places that are open and are likely to be in view of security cameras.
Make sure to understand the type of people that pass through the proposed location. See to it that the content of your vending machine would meet their needs. For example, if you would be stocking your machine with candy and junk foods, you have no business being around stores that sell healthy foods.
Healthy Vending Machines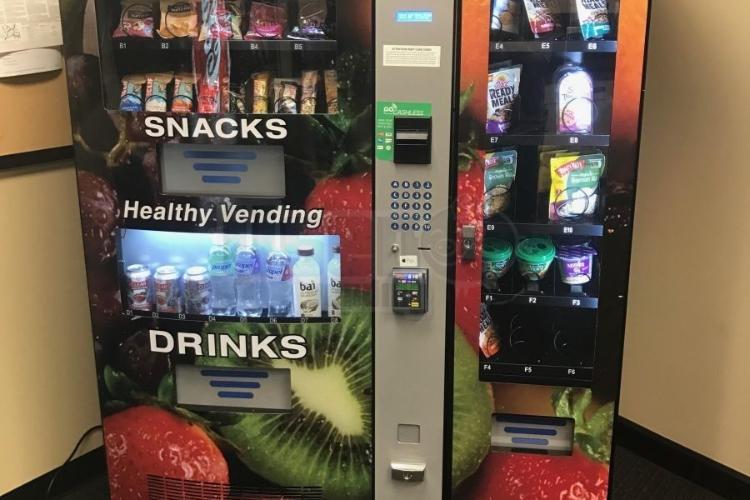 Vending machines that have health products are unique and you might want to make yours one too. There are specially made healthy vending machines in the market now. Items you can put in are healthy food products and health items sold in drug stores. These foods, however, need topnotch maintenance. If you're including fruits and vegetables, you should pay extra attention to temperature. Raw and fresh foods do not thrive well in hot temperatures. To ensure that you don't run at a loss due to spoilage, set the machine to the optimum cold temperature for them. This would elongate the shelf life of the foods.
Candy Vending Machine Profit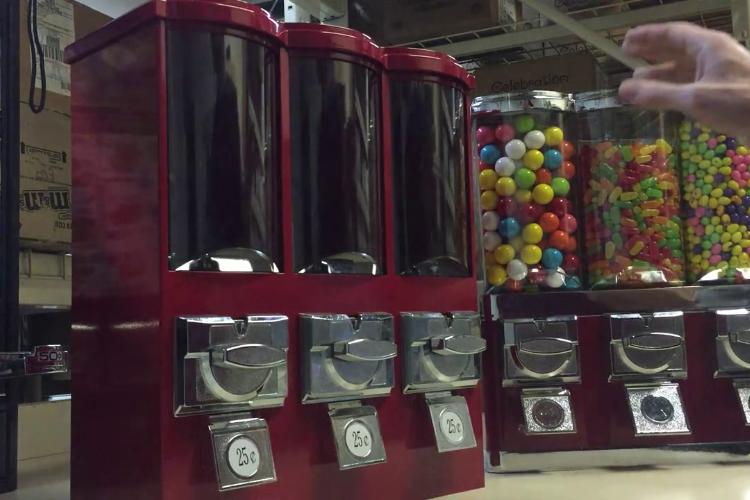 There's a general belief that vending matches are for just sweets and candy. While this is not true, candies sure make a sweet sight in vending machines (pun intended!). A kid with a sweet tooth would do anything to include candy in his day's diet. You can use your vending machine to meet this need.
If you would like to do this, good! As it is nearly impossible to make a lot of profit from candies alone, you would have to take steps to boost sales. Place your vending machine in an area well populated with kids. It could be in a neighborhood or very close to a school. You never can tell how much you might make if you do this!
If there's any business that is sure to give you steady income even in tough economic times, it is the vending machine business. You get to make income from the comfort of your home without having to do too much. Irrespective of where you are financially, starting this business would definitely be worth it.