Best Android TV Apps 2023 - A few years ago, Android TV appeared on the big screen and has never looked back since then. There are more apps and games available than ever before. It incorporates interesting features which includes voice command courtesy of Google
To make the most of the platform, you must also use the right applications. If you have an Android TV device and are looking for the best experience, this article is all you need to get started. Most Android TV apps have a built-in Chromecast. This means that any Chromecast-compatible app will fit into most Android TV devices!
List of Best Android TV Apps

Before we present our selection, we want to make a Clarification on few issues. Android TV is no different OS from Android smartphones. All Apps compatible with Android smartphones also work on android TV. You can run your favorite apps on a big screen.
Android TV hasbeen updated recently to take advantage of the new features of Android Pie. The interface is much more pleasant. Also, for this latest version, Chromecastis integrated into the OS. Thus, you can broadcast the content of your smartphone on your connected TV or your Android box. if you enjoy watching movies, check out the best list of free movie sites. Alternatively, if you bought an Android TV box, or if you're using an Android TV, Here are the best Android TV apps you should use:

Amazon Prime Video - Site Link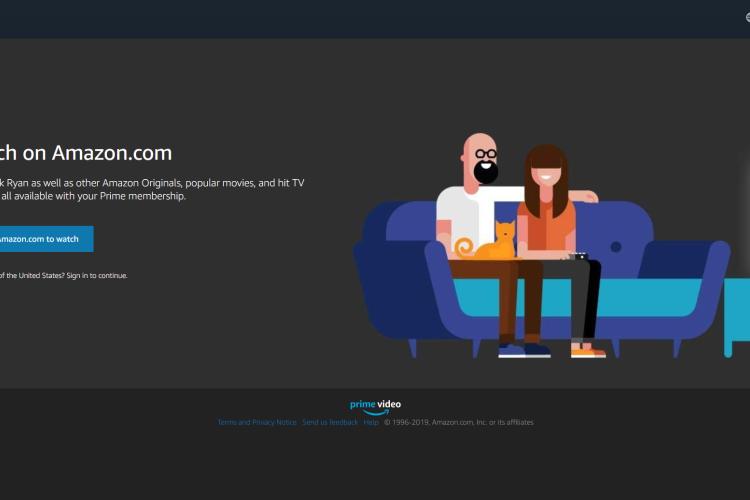 Amazon has entered the scene recently and is giving Netflix a run for their money. Billionaire Jeff Bezos' company has launched its video streaming service "Amazon Prime Video. Even though the Catalog of videos available on Amazon prime video is fewer to that of Netflix, they aren't miles behind. In the meantime, if you are an Amazon Prime user, you need to install this Android TV app to enjoy all the multimedia content on your TV.
FileCommander -Site Link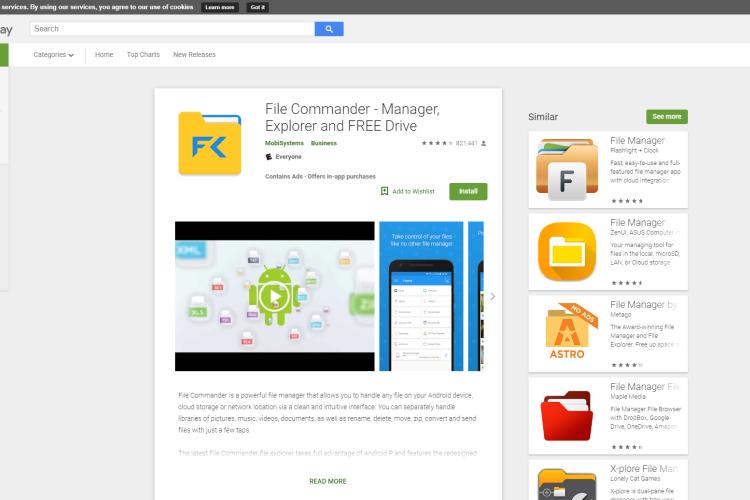 File Commander is a powerful file manager, offering a simple and intuitive interface. You can transfer files from your PC, connected to the same network as your Android TV. Using the file commander, you can organize your files into folders and watch all video content from your PC on a bigger screen.
All applications not available on Android TV store can be downloaded and installed via the file commander. The application also supports different cloud services like Google Drive, Dropbox or Microsoft OneDrive.

GooglePlay Music - Site Link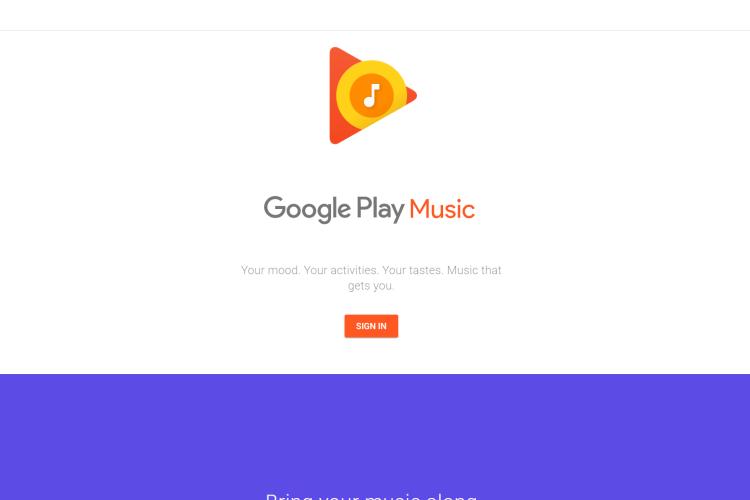 Google Play Music is a must have for all music lovers. This app has a strong and powerful music streaming experience. In fact, it's better than the mobile phone version. You can also upload 50,000 of your own songs and access them anywhere. This makes this service the easiest way to listen to your stored music on your TV.
Downloading music and selecting radio stations comes at no cost. All these mouthwatering offers comes for a monthly subscription of $9.99 for music on request subscription plan and even higher if you opt for the family plan. Recently, Google Play Music subscriptions also include YouTube Red which is ad-free.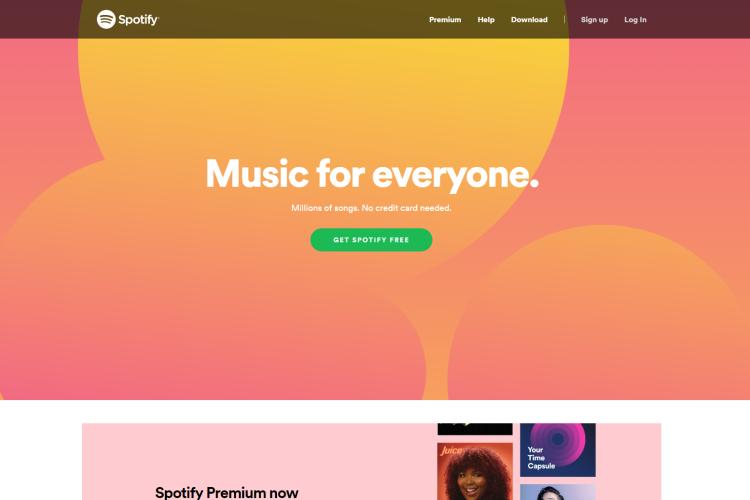 Spotify is another powerful Android TV apps worth installing. It is a solid service of music broadcasting. This app also has podcasts and some video content. Spotify is experimenting on Hi-FI which promises to sound great in your home theater if you have one.
Over the years, Spotify subscription plan has remained the same and is one of the cheapest available.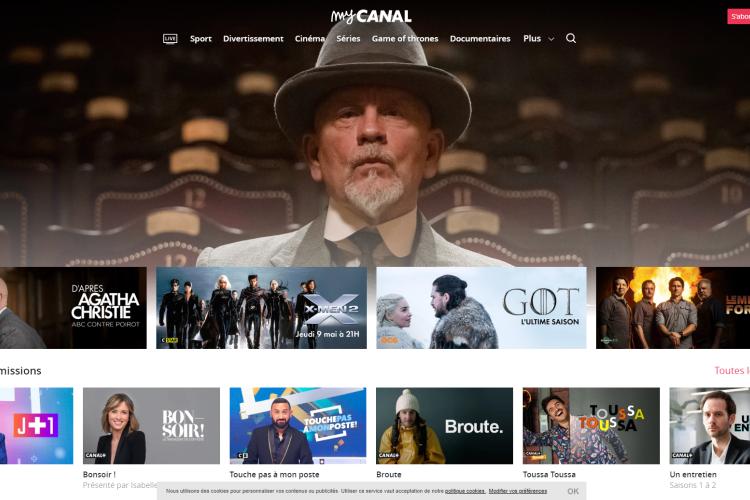 For Canal + and CanalSat subscribers, the MyCanal app is a must-have on your connected TV or Android TV box. You can enjoy all your channels live and review your favorite movies, series, and documentaries from Canal+
With MyCanal Installed on your Android TV box, you can enjoy Canal services wherever you want, whether on your TV in your room or on PC as long as you are connected to the internet. Its flexibility and ease of use makes it one of the best Android TV app available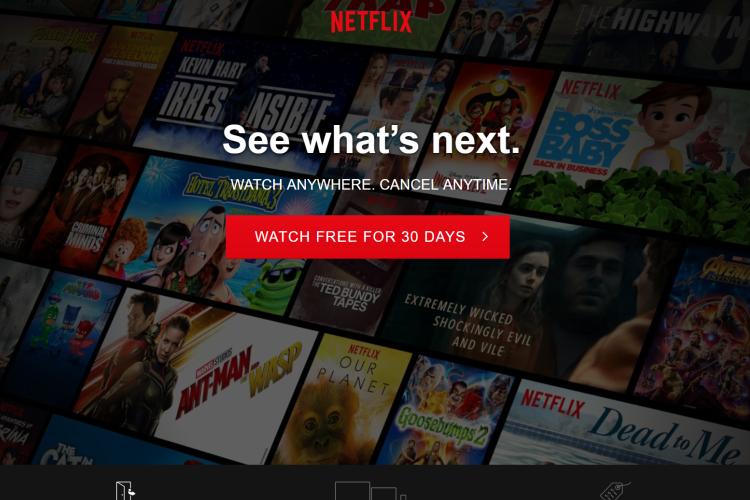 It's impossible not to mention Netflix with streaming video services. The platform has become popular among internet users. It offers a wide selection of films and TV shows, a strategy that has contributed to its success. Netflix is not only the most popular video streaming service in the world, but it is also one of the cheapest.
If you do not have a Netflix subscription yet, it will be an easy decision not to sign up for one. If you already have a subscription, know that the Netflix app for Android TV offers a much more immersive experience than the Smartphone version

This video streaming service is one of few platforms to support 4K resolution and HDR. Netflix is part of the pre-installed Android TV apps. But, if you find it missing from your App list, you can still download it from the Google Play Store.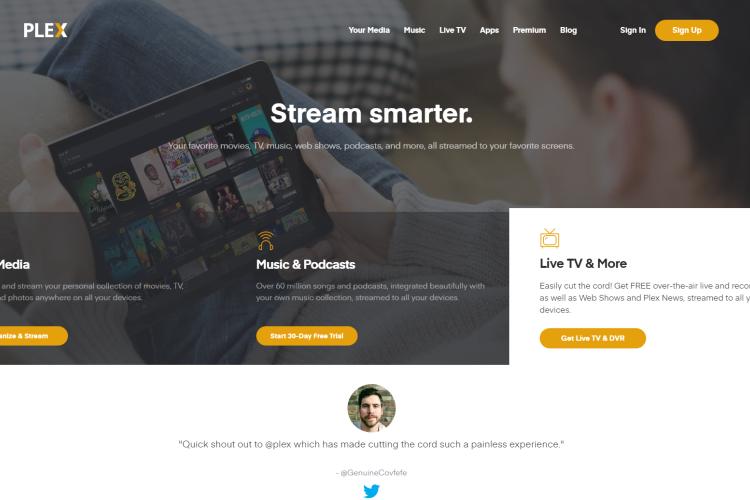 Plex will allow you to play videos or music on your PC or Mac but you will need to install a server part on your computer. Settings will be required to operate Plex Media Server. Then you can install Plex on Android TV to enjoy all your content on your TV. The application offers a simplified grip and presents a fluid animation.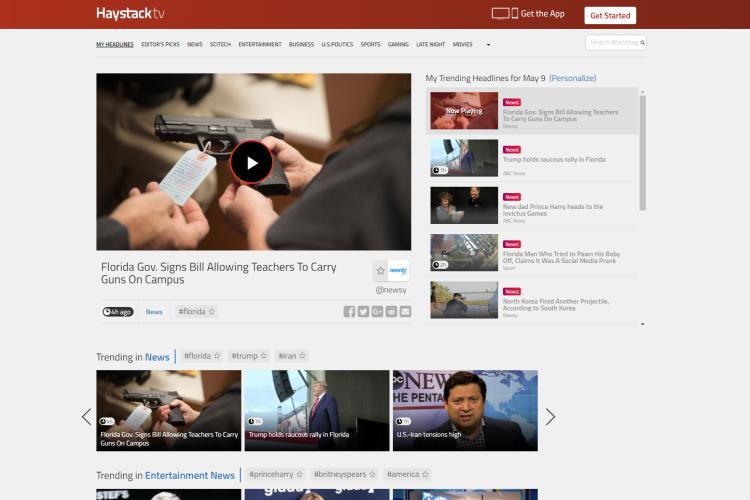 There are so many Android TV boxes out there. Such as: SkyStream TWO Streaming Media Player, Amazon Fire TV Streaming devices,.. Each of these devices is full of applications. From gaming to workout, from TV to cooking, from music to video, you name it. Haystack is one of the better TV apps. With Haystack, you get to watch TV on various topics. From Technology to Science, from Events to Politics, Movie Trailers. to Games, etc.
The interface is user-friendly and easy to navigate to find what you want, especially the news. Haystacks news comes from several sources. Such as, ABC, AP, CBS, BBC News,… There are also running "weather pane" here and there on the bottom of the screen to help you keep track of the weather in your area.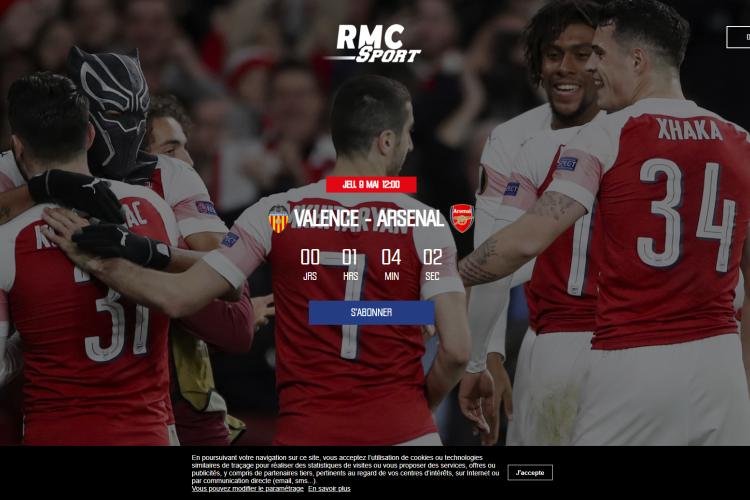 RMC sport is one of few Sports Apps on the Android TV App. It streams live sporting events from the Champions League, Europa League, and the EPL. Stay updated with all sports happenings by installing RMS sport.

Unfortunately, this app isn't free and has a monthly subscription clause. To enjoy all it offers, you need to subscribe to whichever plan suits you best.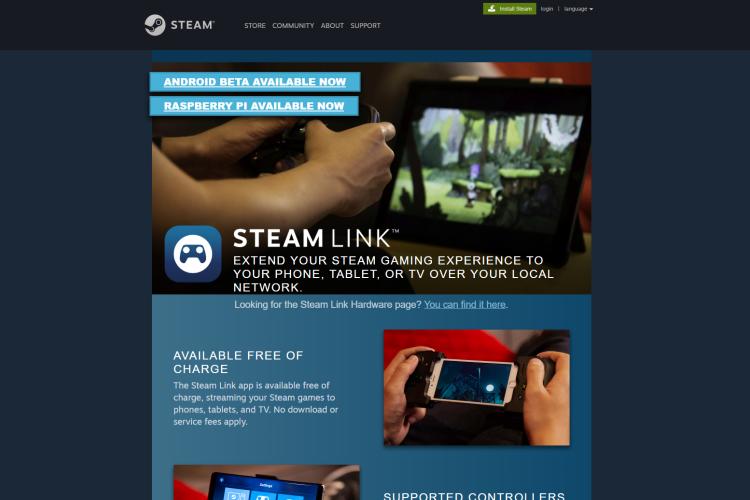 Steam Link is one of the best Android TV apps for Game lovers. It allows you to stream your PC games in up to 4k resolution on all your Android devices. The application also gives the possibility to stream from your smartphone to your Android TV device.

To share resources within these devices, you need a stable internet connection or you can opt for an Ethernet cable to connect your PC to your TV when sharing resources.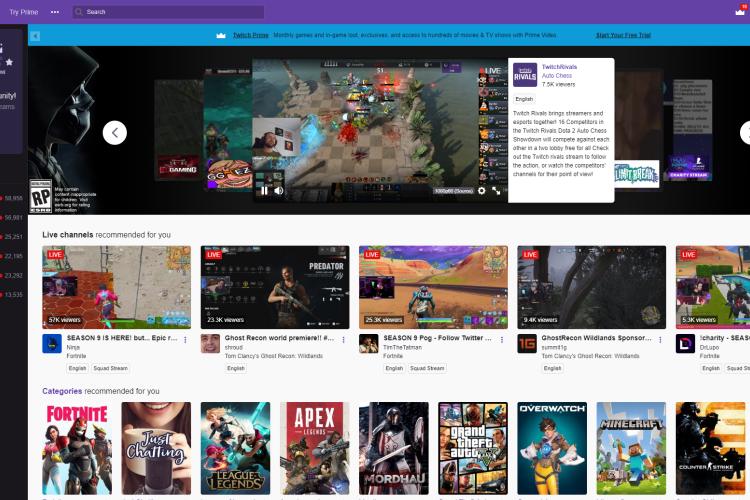 Twitch is one of the best Android TV apps that any self-respecting gamer should use. As a reminder, Twitch is a video streaming platform on which players can broadcast their live games. This seems like a weird choice at first but becomes attractive once you get used to it.

We can summarize the life of a gamer as an incessant quest to improve. Complete a game with the best scores possible or beat all your opponents in online games. Watching videos on Twitch helps to improve your performance level by discovering new techniques.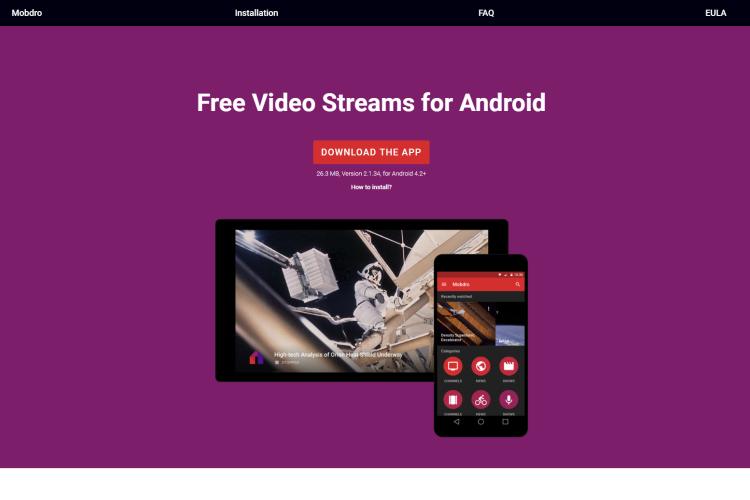 If you do not know about the Mobdro app yet, I'm sure that when you discover it and use it, you cannot do without it. This application allows you to watch Movies, TV Shows and TV channels for free. Apart from its permanent search for the best videos on the web, Mobdro will also allow you to find video feeds from around the world on all subjects and in all languages.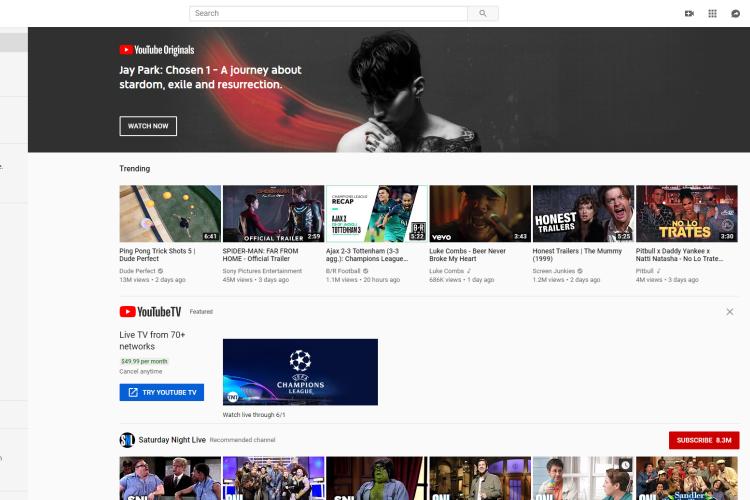 It's no surprise that YouTube is on this list. It's hard to mention 10 Android TV app without mentioning YouTube. With the amount of Video content available on this platform, you have a lot of options to choose from

We could spend several days to list the content you can find on YouTube. This shows how much YouTube offers. With the Android TV version of YouTube, you enjoy an interface designed for use on a TV.

You can install any of the Apps listed above on your Android TV device and stream unlimited content. Softwares like Netflix and Spotify require monthly subscription to gain access. Few softwares such as Mobdro allows you stream contents at no cost for a life time.

Before installing any of the apps listed above, it's worth mentioning that not all app contain Copy-right free contents. You may land in trouble if found guilty of violating copyright rules. We recommend you pair your streaming activities with a VPN to help hide your identity and keep your activities anonymous to ISP and Government agencies