Best Free Media Players For Windows PC in 2023
- If you are in search and desire the best media player on your Windows PC then, you are in the right place. A good Windows player goes beyond being a feature-rich software. It needs to be intuitive, simple, and also lightweight. If you consider the following qualities, -player like GOM, VLC, Media player classic andmany more will be recommended. But what about their features?
There are thousands of software for windows platform. As a result, making the right decision on the most suitable for your Windows PC is not a straightforward task. With the series of new media formats, not all media Players can display popular file formats like FLV, MKV, AVI, MOV, MP4, etc.
For this reason, we receive thousands of emails from people around the globe. All asking questions like, "which Windows PC media player is best suitable?" This question has compelled me to write downlists of the most suitable, free windows operating system media players. Also, you can check out some of our lists of top-rated video players for Linux and Android.
A free video Media player should be lightly weighted. This is to avoid delays during multitasking while watching TV shows and movies. Here are some options that can guide you.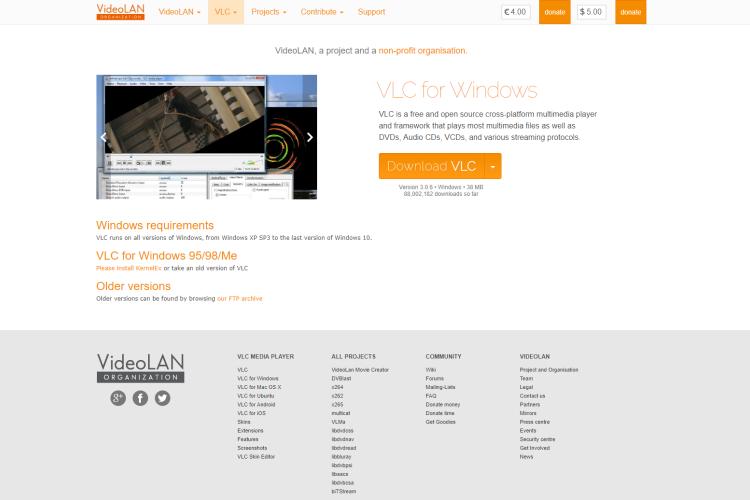 VLC is top rated when considering any media player. It is an open source and free media player that is flexible, available and usable by all platforms. This is a major reason behind its popularity -its free and open. The VLC media Player supports a wide range of video and audio compression methods and file formats. Produced by VideoLAN project. Its trend with the current reputation; "player everything."
Due to -it easy to use, fast and simple features, it is generally considered as one of the computer media player. Its customization options allow users to change the appearance of the player and also improve the viewing experience. It has a streaming media player as its main features. Because of its large community users, the Windows media player is often updated on a regular basis. This media player is compatible with a variety of windows, ranging from Window XP SP3 to Window 10.
What sets VLC apart?
• Free and open source player.
• Plays almost any form of media.
• Compatible with all forms of windows.
Supported Platforms: Windows 7, Windows 8.1, Windows 10, Windows XP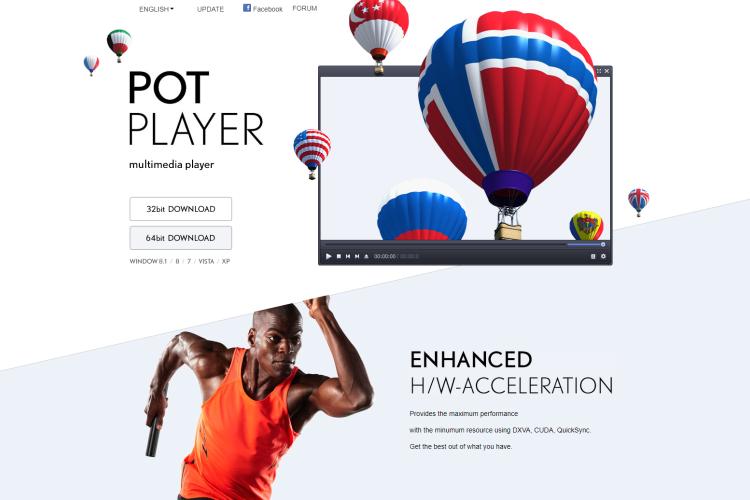 Recently, PotPlayer has gained more popularity. This multimedia Windows player software, was further built by Kakao - a South Korean Internet Company. The PotPlayer has various specialists and features when compared to VLC. The software has a series of customization option that allows changes and makes it fits a user needs. Using methods like Quicksync, CUDA, and DXVA. PotPlayer will offer a lightweight experience with best performance. This feature ranks the player as the second among others.
When compared to VLC, PotPlayer has less popularity. The PotPlayer can support extra files. This feature sets the PotPlayer apart. This great media player displays MKV/FLV/AVI/MP4 files, which are the most common files. Another great feature is that you can bookmark your favorite scenes, and also preview it at your convenience. It also has features like:
• filters for contrast.
• Hue, and many more.

• Brightness

• Noise Cancelling

The PotPlayer has a series of built-in keyboard hot keys and shortcuts. for most users, the series of settings and features can be too much. Also, this media player is Window selective.
Why use PotPlayer?
• Interface is very Attractive
• Superior audio performance
• Series of customization options
Supported Platforms: Windows 7, Windows 8.1, Windows 10, Windows XP,
Windows Vista.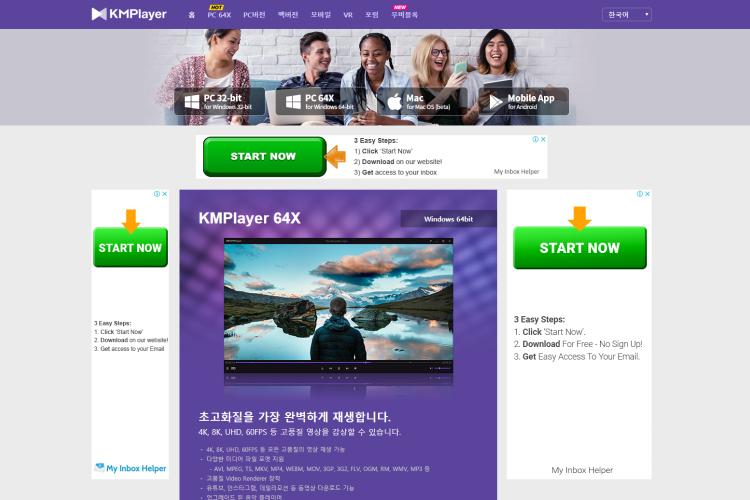 This is a free and great Windows 10 media player that plays almost all mainstream audio and video files. The KM player has a built-in codec for Windows 10; this makes it easy for users not to look for the different codecs. If you desire to enhance its compatibility, then you can introduce external codecs. The backup of 3D, 4K, UHD enhancement, allows you gain access to videos with higher definition on your device.
Its wide range of formats has also increased the level of its popularity. It provides you with a series of choice with video and audio effects. To make sure users lack none support or feature. You can replay any video, remap remote interface keys, and select part of videos as favorites. It has extra features that allow users to edit subtitles in the player. In 2002, the KMPlayer was developed. This software was later acquired in 2007 by a Korean streaming company known as -Pandora TV.
Why use KMPlayer?
• Large media organization
• Very customizable
• KMP Links features
Supported Platforms: Windows 7, Windows 8.1, Windows 10, Windows XP Windows Vista,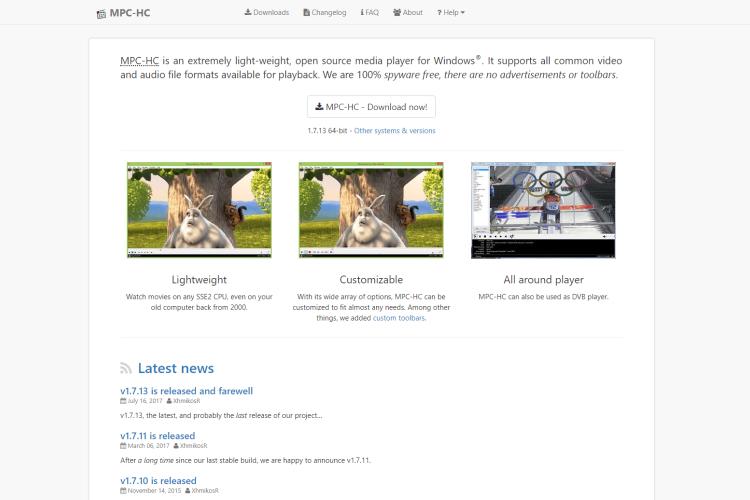 The media Classic is a premium media player one among our compiled list of best media players. This media software player was further developed after the original Media Player Classic. The cinema version of this Media Player is a contributive effort of every community fans. The improved version of this software is light weighted and speedy. The Black edition, if compared to Home Cinema, has a better and ever-improving feature. This allow it rank among other best Media Players.
When compared to other software on the list. The Windows Media player has a series of fancy qualities. The free Media Player is compatible with an old computer version. It is a great Windows 10 Media player. It has a Media Player on Windows 10, Subtitle Extraction option, modern messenger app Integration, Skype integration. etc.
Why Use MPC?
• Supports more formats than VLC
• Superior audio Quality.
• It is highly responsive compared to others.
Supported Platforms: Windows 7, Windows 8.1, Windows 10, Windows XP, Windows Vista,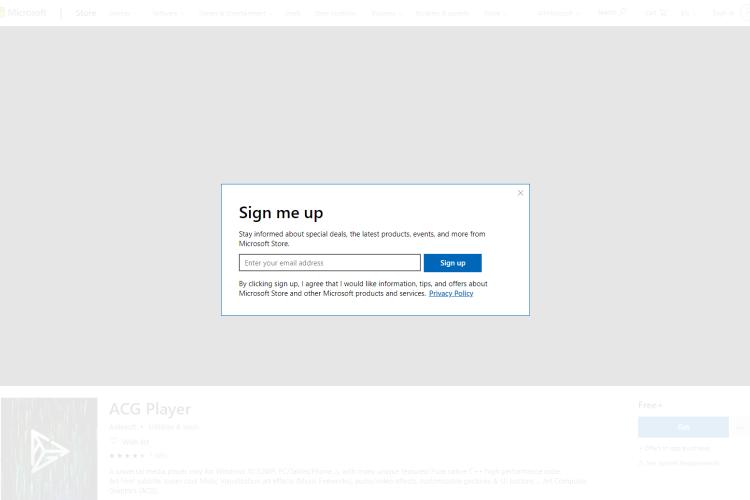 This UWP Media Player app is compatible with Windows 10. It has a clean and suitable interface. The ACG Media player could be the ultimate choice that suits your personality. This lightweight Media Player has all the needed features like:
• Video and audio effects.
• Art font subtitle.
• Gesture Control,

• Music visualizer,
• Background music, etc.
ACG Media Player has a no-policy and also supports most codecs. It allows playback from exterior devices, files, and discs. There are also more lightweight forms existing in the form of AX-Lite. You can try it for its zippy and clean interface.
What's special about ACG Player?
• It Lightweight experience.
• The Touch gestures and interface.
• It Minimalist design.
Supported Platforms: Windows 10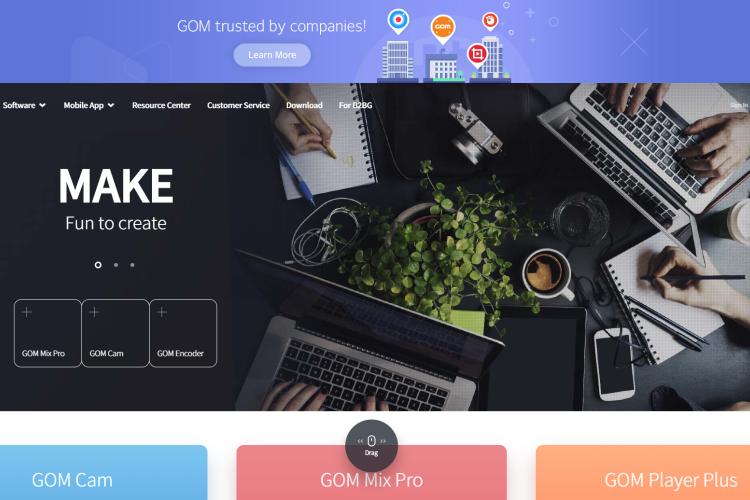 The GOM Player–also known as the Gretech; is an on-line movie player. This is a free Media Player alternative. It has an inbuilt support system for most common audio and video layouts. The GOM Player can play common video formats like MKV, AVI, MP4, MOV FLV, etc.
This player comes with a lot of improved Media features like:
• Video and audio effects.

• Media Player Capture.
• Screen Capture.
• A-B Repeats

• Speed control, etc.
You can also customize the look of a GOM player by changing its skins.
The GOM player's library gives you access to downloading subtitles. You can enjoy movies and TV shows in a language you prefer. This Media Player software can linked to PCs by the means of a large database of openSubtitles.org. This software may not support unusual types. In that case, the GOM Player codec finder will allow you access missing codec. This software supports a wide collection of Operating Systems. Extending from Windows XP SP3, Windows 7, all the way to Windows 10.
Why use GOME Player?
• Has an inbuilt Codec and subtitle finder
• Colorful and clean interface/skin
Supported Platforms: Windows 7, Windows 8.1, Windows 10,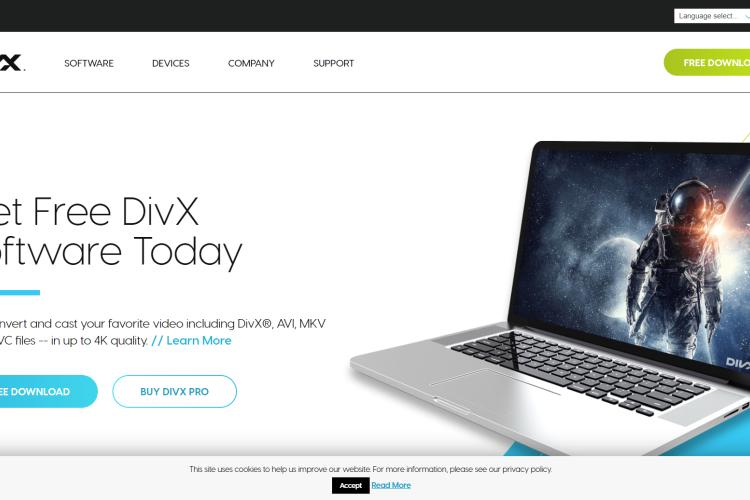 This is also one of the best Media Player for Windows. The media player offers a free HEVC playback. With this Media Player, you will appreciate the UltraHD (4K) playback. The DivX media player can display video files in most common formats like MP4, DivX, MKV, and AVI. This Media player can stream of videos, audios, photos, and other various media to any compatible DLNA device.
The DivX Windows Media player has a Track Play, which allows easy access to your favorite scenes. With the aid of chapter points, one can enjoy playing diverse scenes. The Media library keeps records of purchases and also video content. It multiple audios allow you to switch among soundtracks without stress. It has a resume play option, that allows you get back to where you left.
Why use DivX player?
• Series of features
• DivX To Go feature
• Has a DLNA streaming support
Supported Platforms: Windows 7, Windows 8.1, Windows 10, Windows XP,
Windows Vista.
The Kodi was formerly called XBMC. This is a free and open source Media Player.
This media player is customizable and compatible with desktop and laptop to get a center media experience. Kodi serves a great alternative to Windows 10. Windows Media Center. Its 10-foot user interface provides a high quality display when used with an outer bigger system.
The extra features of add-ons that support piracy and pre-loaded boxes had increased the popularity of Kodi Media Player
This software plays almost all the common music and video formats, podcast and other media are on the Internet or stored locally. This software was further called Xbox Media Center. The Media Player has plug-ins. This plug-ins are used to increase its qualities and add features like:
• Veoh.
• YouTube.
• Netflix.
• Hulu etc.
Kodi Media Player source code was further advanced by a community of global unpaid volunteers.
Why prefer Kodi?
• Media Player center capability
• Allows Content streaming
• TV user Interface
Supported Platforms: Windows 7, Windows 8.1, Windows 10,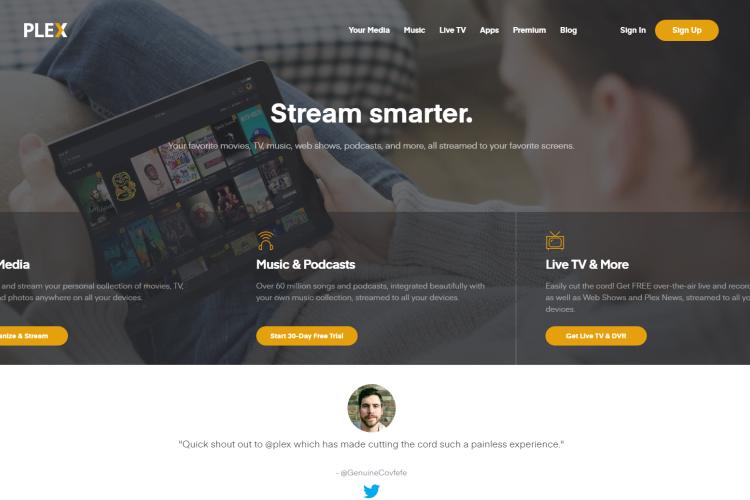 Way back 2015, Plex had a huge transformation. This resulted to the replacement of its home theater with a new Plex Media Player. Plex Media Player allows users access a vast Media collection. This include; TV series, videos, photos, Movies, personal music, and video collections, etc.
This Media software can arrange your collections in an orderly manner. Its easy nature allows you to select what to make private or visible.
This Player is compatible with all file types, including; video formats and Hi-Fi music. Due to its Chromecast support, you can also cast the videos on a large television screen. Plex app can be used with tablets or phones to gain control of your player. You can gain the benefits of high-quality video media by using the Plex app during streaming
Why use Plex?
• Media supervision
• Takes care of metadata
• Supported by Most platforms.
Supported Platforms: Windows 7, Windows 8.1, Windows 10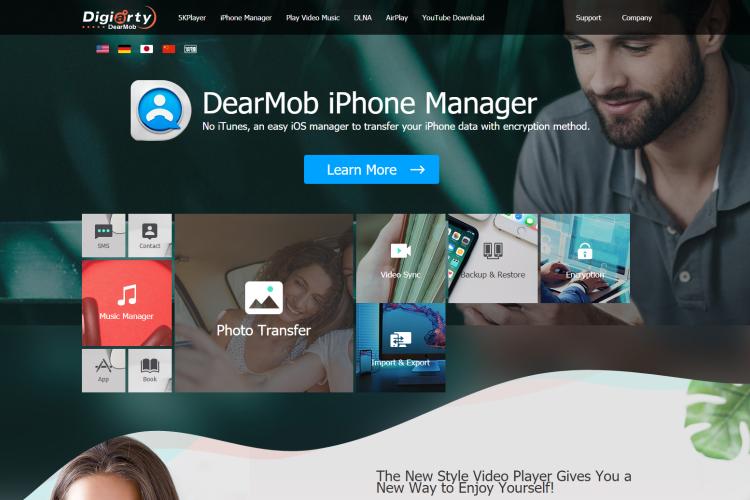 This last entry on our list is of Windows Media Players is the 5KPlayer. This is a top-rated video Media Player that is compatible with Windows 10. With no plug-ins this Media Player plays all kinds of Music and videos. It has a simple and clean interface. This Media Player is known for its more streaming features. The 5KPlayer allow users to gain access and import music. You can import videos from Facebook, YouTube, MTV, Vimeo, etc.
This Media Player is well-suited with formats like MP4, M4V, MP3, MOV AAC, etc.
Why use 5KPlayer?
• An in-built AirPlay support
• Video downloader for several video websites.
Supported Platforms: Windows 7, Windows 8.1, Windows 10,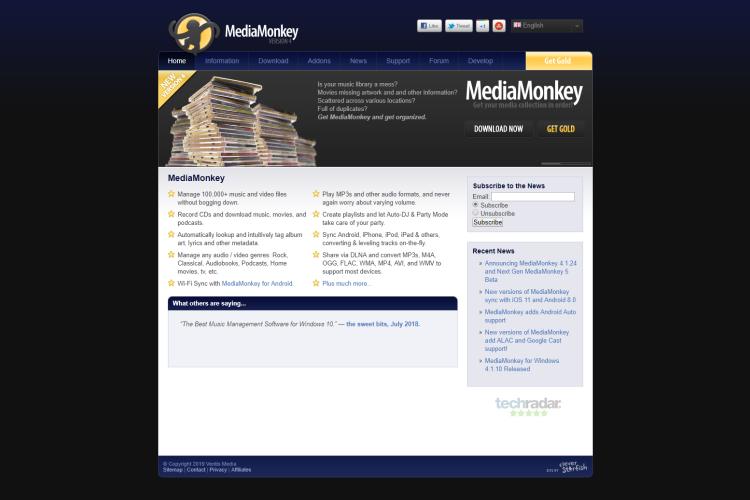 MediaMonkey is the latest addition of a Media player. You can download and install this software to appreciate a clearer view of this Media on your windows 10 PC. This software extend its arms to those who desire to organized their music library. The Player also trend with the acronym MMW (MediaMonkey for Windows),
The MediaMonkey player can extend its function with the help of plugins. This Player can enhance playback and device support with newer music discovery features.
MediaMonkey's best features?
• Intelligent file tagging
• Highly configurable
Supported Platforms: Windows 7, Windows 8.1, Windows 10,
Which of this free Media suit your personality? Among the above listed, which do you use to enjoy media content or movies? Your opinions and comments are important, don't forget to share and be part of our conversation