Best architecture software - Architecture software is very useful software. They are especially for architects or architecture students. Even in the hands of a layman who knows nothing about architecture, it is still a powerful tool. The internet has so a good deal of software, so much that getting a good one can be daunting. There are a lot of reasons people download and install architecture software on their PC. The most important of it is that it gives an architect room to develop an idea beforeit can be built. Building an idea can be a complex task thus the need to test it out in a virtual environment. Without testing out how viable a building design is there is a risk of making a mistake when itis made.
Designing and developing an idea is the only way an architect can communicate how brilliant he or she is to his or her client. Architecture software allows architects the power to do this and more. It ensures there is no room for mistakes either from the architect or the builder. It is easy to download a mediocre software. For this reason, this article will look at some of the top best architecture software:
Best architecture software For Professional Use
The software are under this category are for professionals. This is because they all come with some special designs a layman might not grasp.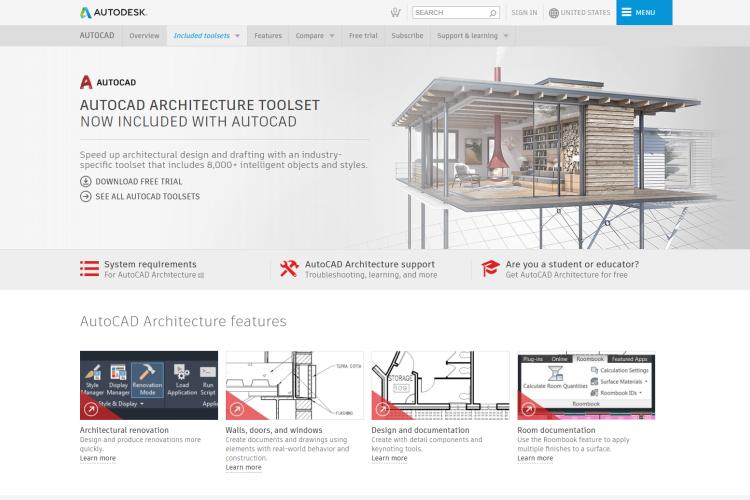 AutoCAD is one of the oldest, most dominant architecture software in the market. No architecture software list is complete unless AutoCAD is sitting on the list. It is one of the best architecture software any aspiring architect must have. Even professional architects are not left out. For any architect aiming to be as professional as he or she can get, he or she needs to master AutoCAD. This is because AutoCAD designs are only representational drawings. Representational drawings are the building block for 3D model designing mastery. This means you can sync it with another software that can do 3D modeling. With AutoCAD, you can be sureyour 3D models will be made with high accuracy.
AutoCAD also comes with features that give architects the ability to create impressive designs. It is good for efficient drafting. It is easy to understand and master. Therefore it is popular in the architecture software industry.
There is a subscription user have to make before they can use the software. AutoCAD is a product of Autodesk.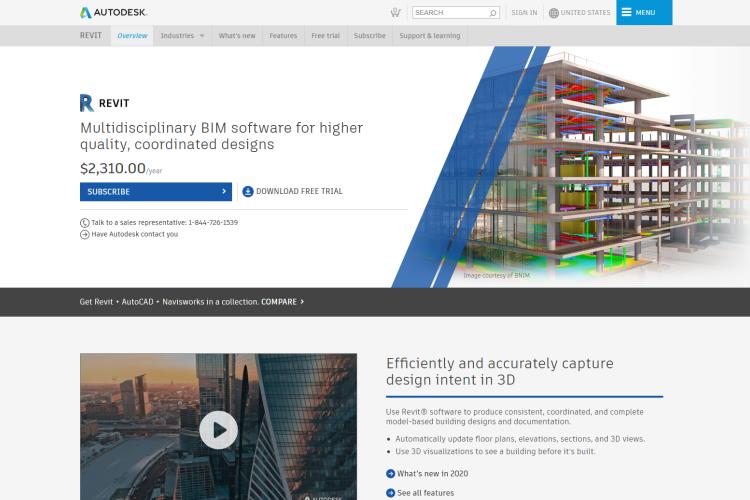 Revit is another Autodesk product. It is the go-to software for all 2D and 3D projects thanks to the impressive programming of the software. Revit is a software that can be used for 2D or 3D modeling and construction, rendering, etc.
Unlike AutoCAD where you can only use lines and circles, Revit allows you to use actual house parts like roofs, walls, pillars, etc.
In fact, Revit is compatible with AutoCAD designs if you want to use the drawings for your model. Revit is preferred over other software because of its AI. It has an AI that can update any change you make to the model; thus saves more time.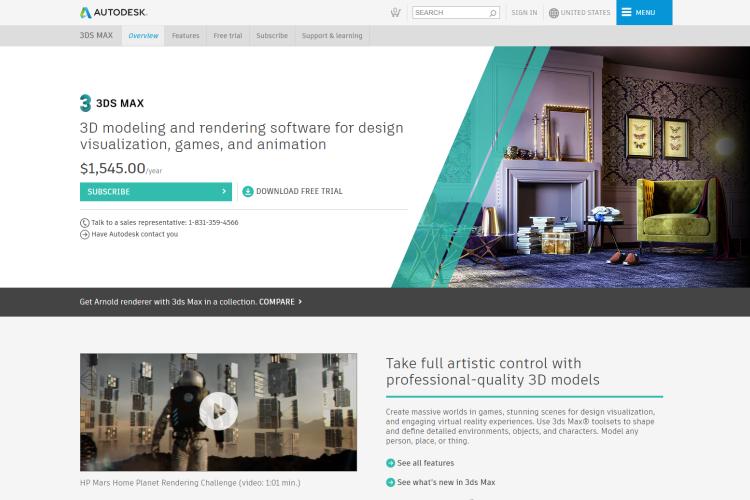 3D is a flexible software that offers one of the best renderings of 3D images. It is safe to say 3D studio max gives you all you need can need. It is one of a few softwares with modeling capabilities it is even used by video game developers.

As is common with all Autodesk products, you need to pay the developers for access to the 3D studio max. The payment is made on the yearly basis.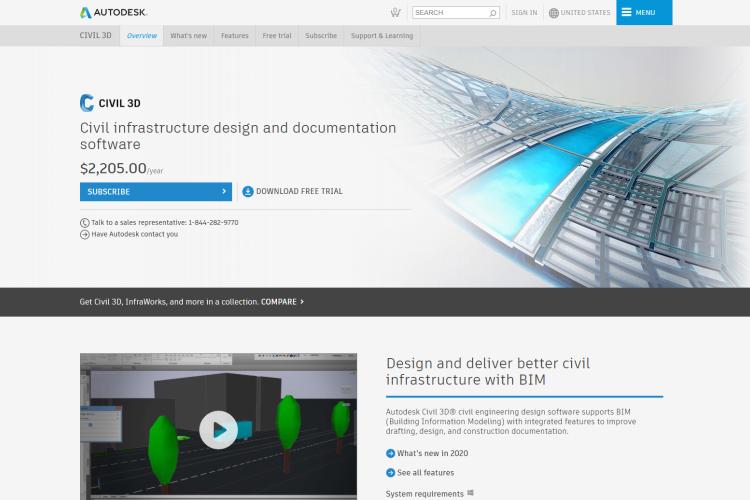 Civil 3D is a specialized type ofAutoCAD. As expected from CAD by architects, the modeling and drawing features in the software is good. Civil 3D works more like a plugin with other software like AutoCAD, Revit, and 3D Max.
Civil 3D enables architects to do terrain modeling, constructional geometry, service schematics, etc.

Like the other software discussed above, Civil 3D is an Autodesk product. You need to pay an annual fixed fee to get the license to use the software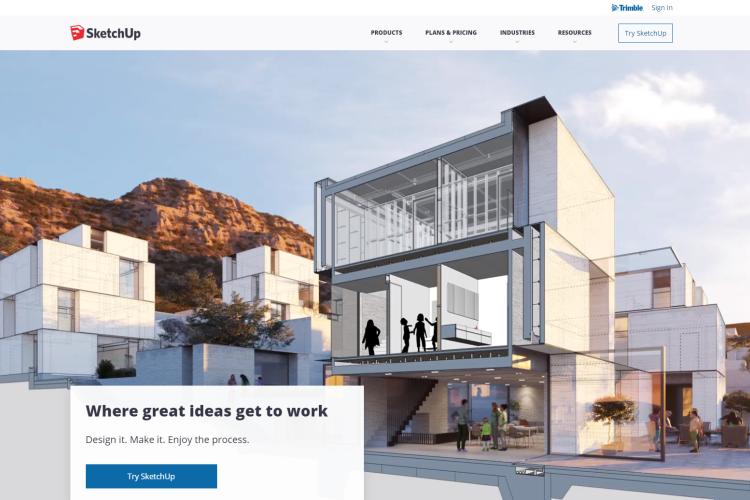 SketchUp is an architecture software that is winning over lots of architects. This is because it was certified by Google. There are two versions of the software, each for different purposes. There is the SketchUp Make and the SketchUp Pro.

An easy-to-use software, the only thing stopping SketchUp from ranking as high as it should. There are a lot of complaints about the SketchUp software. Most of them include complaints that the software is slow performance wise.

Apart from that, SketchUp is superb software. It is easy to design and generate 3D images. It also leaves you in charge of determining what your model would be like. Also, it allows users to add many add-ons to improve the software's efficiency. There is also an active forum where you can get help as soon as you ask for it.
Users can use SketchUp for free if they are okay with working with limited features. Otherwise, they can pay for the premium features of the SketchUp program.
Software for Architecture works or add-ons for other software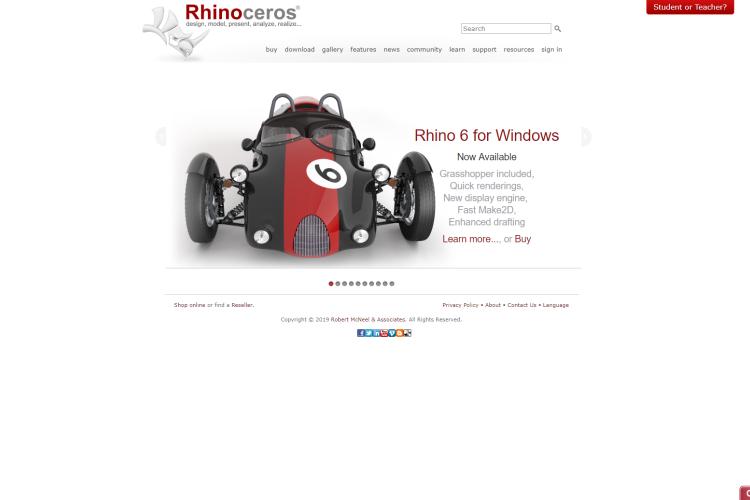 Rhino 6 is a professional CAD software. It is a must-have for architects and builders who work with curved buildings and designs. It differs from other CAD software because it can handle whatever complex design you are want to do. All other CAD software specializes in straight line designs. Thus they are less efficient for handling curved lines.

There is a onetime payment fee for users who want to use the software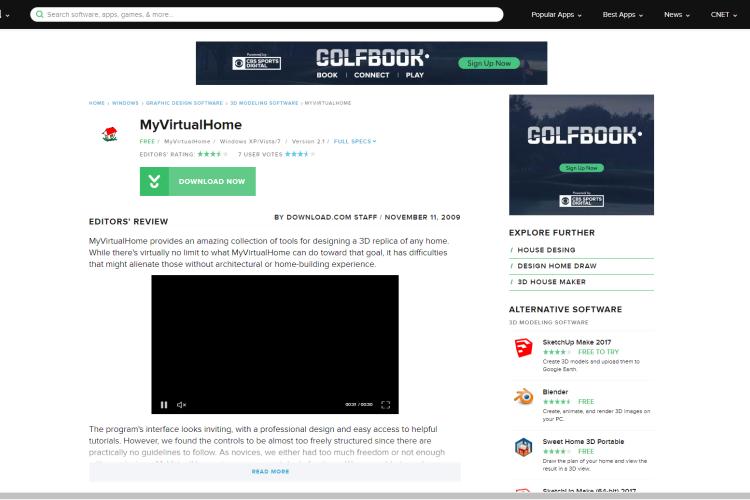 This is one of the few architecture software even non-architects can use. It is a software that focuses on creating the best interior and exterior design together. The result is a superb interior layout of the home.

Non-architects looking to redesign or design their old or new house are at an advantage here. With an easy to use interface, users can decide not to hire architects for the design of their home. They can do the design themselves.

What makes this software a must have is the amount of data users have access to. As a non-architect, you do not have to worry about where you would buy the home decoration supplies for the decor. The software provides contact info of reputed suppliers close to you.
It is important to note that although the software is free; they made it for users in Australia. This means that if you do not live in Australia, there are some features of the software that would not be useful.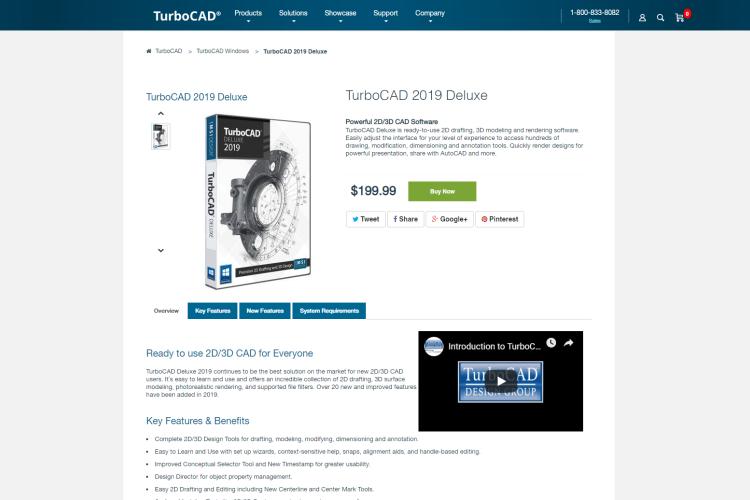 This is good software especially for novice and amateur architects. There are a few things you can do with the software. It serves more as a way of getting used to Architecture software.

Before you are granted access to use the software, you need to buy/unlock the program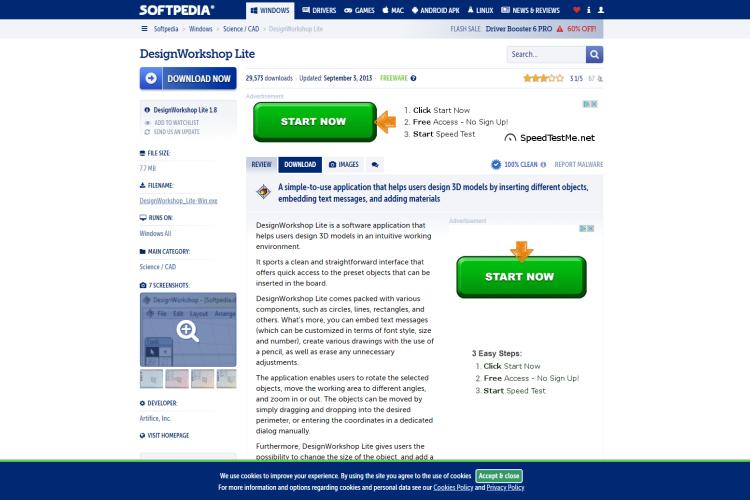 Design Workshop Lite is an efficient software that allows you to design the interior of a house. It is a user-friendly software and is highly recommended for non-architects. There is access to a lot of features that mimics what architects need. The include but are not limited to lengthening; zooming in and out; projection, etc.
It also provides an immersive walkthrough of what the actual design would be like, and a host of other. With Design Workshop Lite, you can import images and add to your design to blend things.
It is not without its own defects. There are complaints from users about how the many things you can do using specific mouse prompts interrupt the design process. There are also complaints about the lack of sophisticated designing tools.
Design Workshop Lite is a free software thus can be used assoon as you download the software. The software was designed with non-architect users in mind because of its limited features.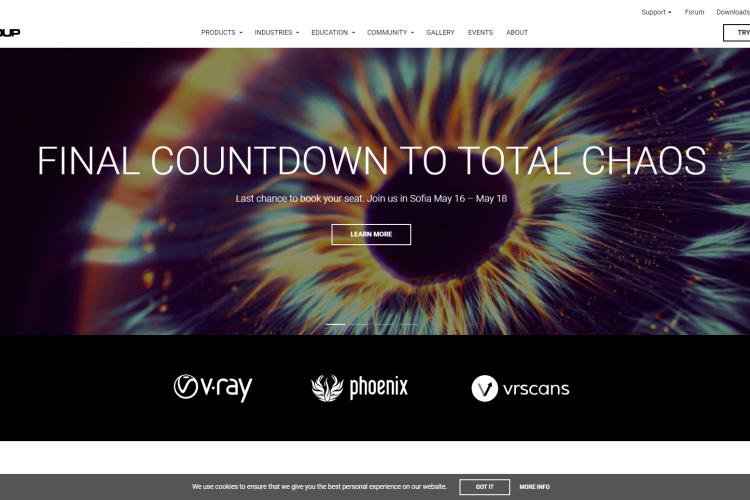 V-Ray is more of a plug-in than actual software. V-ray integrates well with other architecture software to provide a more realistic rendering. V-Ray improves the visual representation of models and designs. It helps you improve your finished work as an architect. V-Ray has a large database of resources and materials. This means architects can tap into this to take their creativity to the next level. V-Ray is a must have software if you want to impress your clients into giving you a job.
Finally, the best way to get the best experience when using any architecture software is to know what you want the software to do. For instance, as an Architecture student you have none reason to download the 'design workshop lite'. This is because there are better software more suited to you.