10 Best Dropbox Alternatives - Dropbox is the pioneer in the world of Cloud storage and is the most used too. The salient feature of Dropbox is the reliability and ease of use which makes it stand first in the race. But where there are indefinite pros of Dropbox, there exist a lot of cons as well which might drags the attention of users to any other cloud storage option.
One of the major issues confronted by the users of Dropbox is the Security problem. It lacks End-to-End Encryption. It doesn't encrypt the files while the user is uploading it. The second issue raised by users is the absence of Online editing tools. Where it provides the feature of automatic camera upload, there it lacks the option of online editing tools.
Cons
· Security Risk
· Lack End-to-End Encryption
· Lack online Editing tools
10 Best Alternatives to Dropbox for Cloud Storage
So, one should always have other options to avoid any problems in near future. There are many considerable options which can give a tough time to Dropbox as the services provided by them are worth-reflecting.
If you are finding the other options for cloud storage, you are at very exact place because here are the 10 best alternatives for Dropbox.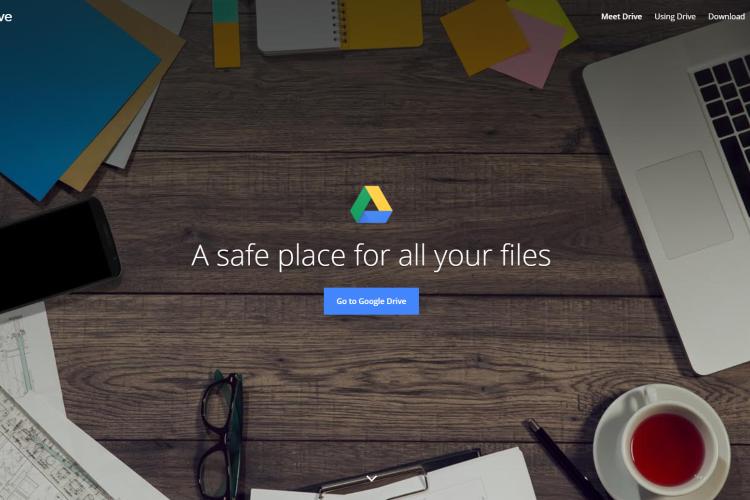 For the personal usage, the best alternative for Dropbox is google drive. IT is more easy to use and much more comprehensive. Google drive functions same as Dropbox, then what makes it different from Dropbox. The answer lies in the free storage capacity. Google Drive wins the game in providing a 15 GB free storage space. In contrast, Dropbox only provides only 2 GB Free storage space.
The packages offered by Google Drive are more yielding than Dropbox paid plans.
Google Drive along with the free storage of 15 GB, also provides a vast range of Google productivity tools which include, Google Slides, Google docs, Google Sheets, Calendar, Hangouts and so much more. It's completely up to you that whether you want to create a document online or upload and share it.
For business purposes, Google Drive gives the G-suit offer which comprises of finest Google Tools. The package offers Unlimited Storage only for 10$ per month per user along with the Registered email which will give access to all the tools.
Google Drive not only beats the Dropbox with amazing free storage capacity of 15 GB but also in the amazing features like Synchronization, Collaboration, Sharing and Cross-Platform availability. The packages offered are much more budget-friendly and user-friendly and captivates the customers more than Dropbox
Pros
· Easy to use
· 15 GB free storage
· Cross platform
· Collaboration
· Synchronization
· Budget-friendly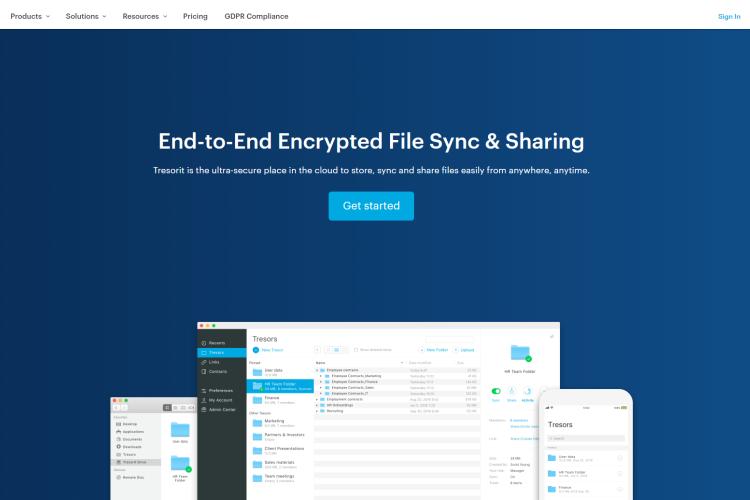 Tresorit is the most security conscious Cloud Storage server and it can be estimated through its precautions taken in order to provide complete protection of data. Tresorit provides End-to-End Encryption. The security violators can confront the bounty of $50,000. This handsome figure of numbers keep the violators away from penetrating the safety. This penalty proves the company's authentication and validity. Tresorit is not at all vulnerable to any kind of hack and is invincible. Tresorit is improvised considering the privacy as the most important feature.
Tresorit outshines in the race in providing the security from the very moment, when the file starts uploading. The files gets encrypted when the uploading is initiated. This feature is absent in both Dropbox and Google Drive. The files of Google Drive or Dropbox can be accessed when the files are being uploaded, means privacy can be breached in both but in case of Tresorit the files are completely protected. Tresorit provides End-to-End Encryption. Any file or data is unassailable with the persons you are working with until or unless you share the decrypted key with them.
Tresorit provides each of its customer an exclusive Decryption key and nobody else can access that. For the authentication of the users of Tresorit without saving their passwords, Tresorit uses Public Key Infrastructure (PKI).
Further MAC (Message Authentication Code) is applied to every file, so you will be messaged if anyone from anywhere will try to access or modify your data.
Zero Knowledge Authentication is what makes it excel in the battle of cloud servers. Tresorit doesn't save any password. It is stored on your computer and only you can access the file. Other services provided by Tresorit are 1 TB storage, unlimited version recovery, cross-platform support etc.
Pros
· End-to-end encryption
· Bounty of $50,000
· Privacy secured
· Message Authentication Code
· Public Key Infrastructure
· 1 TB storage
· Cross-platform
· Unlimited version Recovery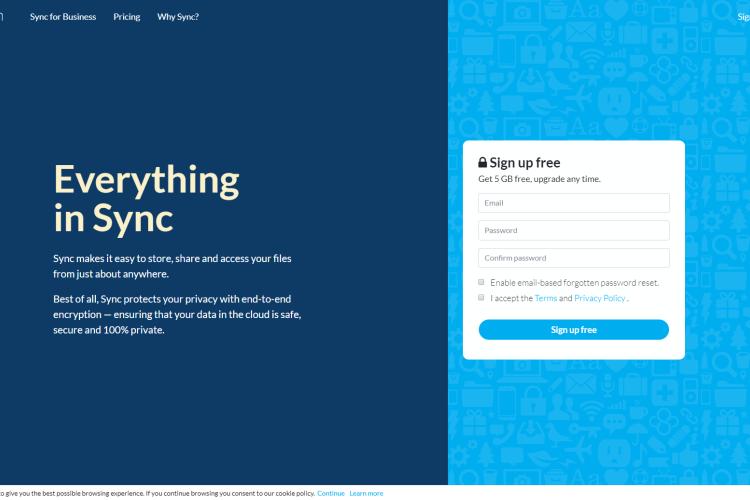 Tresorit is a much more secure and protected product but when it comes to usability, it is not as easy to use and understand. And here at this point comes the sync.com. Sync.com is much easier and much comprehendible than tresorit.
As the name implies, Sync.com masters at Synchronization, the feature at which tresorit lags behind. Tresorit doesn't do collaboration but Sync.com do collaborates. The word .com is baffling but no need to worry because all sort of users, be it android, mac, IOS can use it easily.
The free storage capacity of Sync.com is 5 GB which is still more than Dropbox and also it gives a free sign-up.
Sync.com really masters at synchronization and syncs the data at really fast speed. It syncs the data quickly unless the speed of network is slow. But sync also gives the solution of slow network speed as well by providing the Manageable Bandwith capability. By managing the bandwidth, you can use net for other tenacities as well.
Sync.com also uses Zero Knowledge Authentication to secure the data and even passwords. No person other than you can have your password, not even the worker at sync.com.
The Collaborating feature is of next level. You not only share the file with persons you want to have access but you can manage the permission levels as well. It is completely up to you that at which level you want to grant the permission of access to your data. Whether you want to give View rights only or editing rights as well. You can also give permission to invite other people.
Pros
· High-end Collaboration
· Permission for access to data
· Super fast synchronization
· Manageable band-width capacity
· 5 GB free storage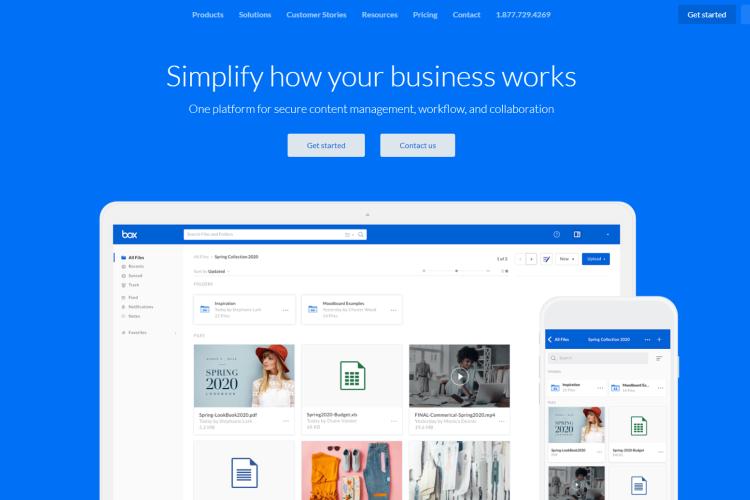 Dropbox is box if we add business plans in the Dropbox. Means lack of business tools in the Dropbox makes it lag behind the Box. Otherwise all the features are almost same in both the products. Box can be accessed from its website and its app as well. It also automatically synchronize your data. You don't have to waste time on synchronization.
But what makes the Box dominating over others? The answer lies in its business approach. Box is designed while considering the Business customer in mind. The plans are devised accordingly. Box gives you the most alluring Collaborative tools. 3rd party apps are incorporated in it so that you can work in much more user-friendly manner. Microsoft Suit Support integration in box server allows you to edit your files and documents online without the download. Besides this, you can also chat with the teammates on the spot.
The next amazing feature is saving all the previous data. This advantage of Box also helps him to excel in the battle field of cloud storage. In accidental loss of the important document, you don't have to worry because the savior of your Data i.e Box is there to manage all the losses by saving the previous data in time.
Box also provide the 10 GB free storage after which one have to pay.
Pros
· Business approach
· 3rd party integration
· Finest collaborative tools
· Saving of previous data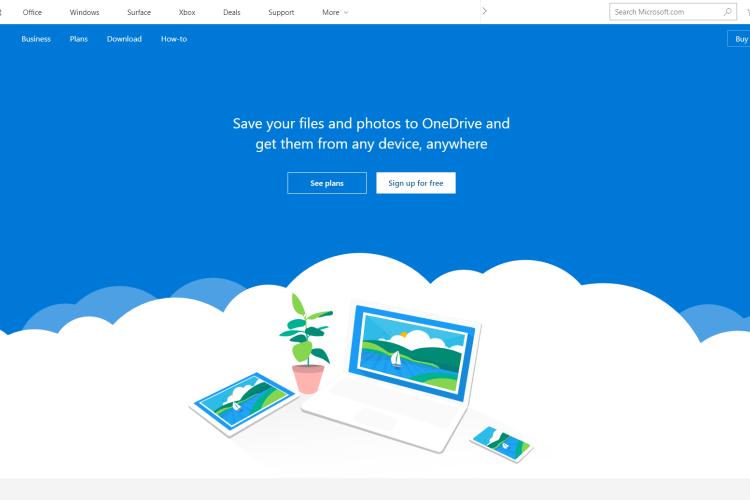 Here welcoming the contender of both the Dropbox and Google Drive i.e Microsoft's OneDrive. One drive super fast synchronization and has cross platform app support as well just as Dropbox and Google Drive.
The Free storage capacity of One Drive is 15 GB same as that of Google drive beating Dropbox in this regard. The plans are very flexible as you can manage the plan according to your requirements.
Excel and word users which are most probably the students more often use OneDrive because it suits their needs the most.
The characteristic feature is one note support. You can write your notes, scan your documents and much more.
Once you pay, you can get your hands on the complete office suit without any extra charges.
Pros
· One note support
· Collaboration
· Real quick Synchronization
· 15 GB Free storage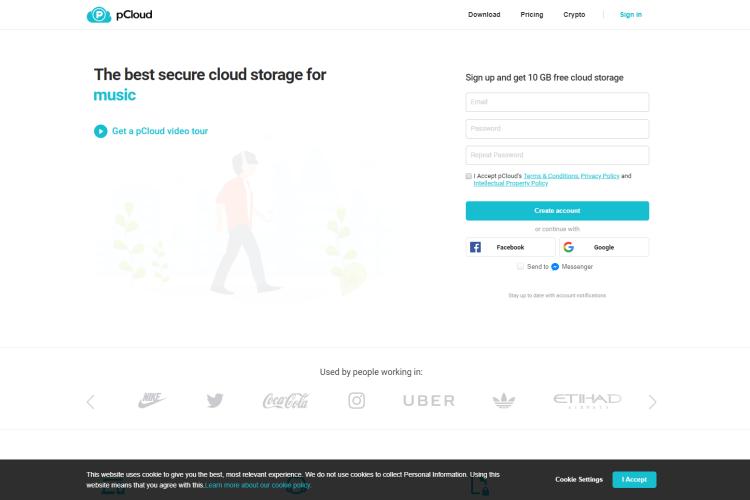 pCloud is not very common name in the world of Cloud storage but he service it provides will conspire to help him to reach to the excellence in just a few years.
One of the best feature is the manageable plans, i.e you can choose the storage size along with other traits according to your needs and requirements.
pCloud has its website and app as well so you can have pCloud on any sort of device you possess. The synchronization is automatic i.e you don't need to synchronize data separately or make separate folders. pCloud will itself sync your data without consuming any space of your computer. The credibility of pcloud can be checked by the name of customers included in the list that are CocaCola, LinkedIn Pepsi, Snapchat, , and Uber.
The Encryption of data is of very high level and the security measures take are unparalleled. Though both Free and Premium plans are very much secured but still if you have security corners than you can buy pcloud Crypto for only 4.99$ which ensures any type of hack-free service. Also the bounty for the violation of privacy and security is $100,000 which erases all the doubts.
Pros
· valuable and esteemed customers list
· automatic synchronization
· bounty of $100,000
7. Spideroak One - Site Link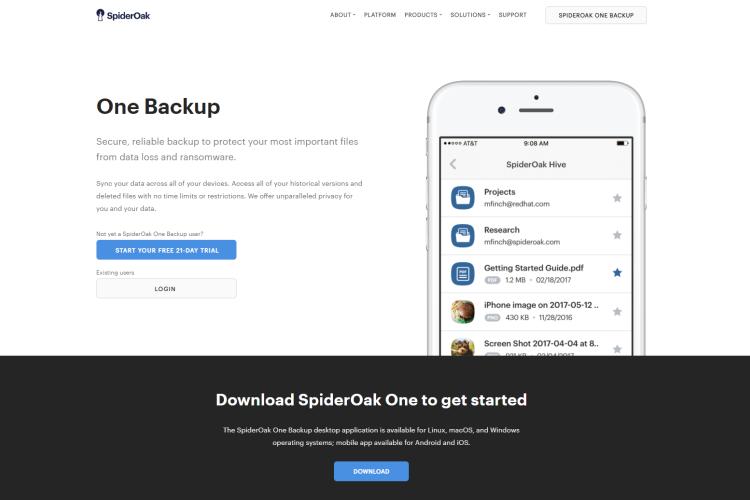 Spideroak can' compromise on the security so it offers the characteristic feature of Zero Knowledge. Even company is not acquainted with what you have uploaded or shared on the cloud.
Besides Zero knowledge, it also offers End-to-end encryption which provides more security to the data.
Spideroak doesn't collaborate like other servers, as it lacks collaborative tools.
Pros
· End-to-end encryption
· Zero knowledge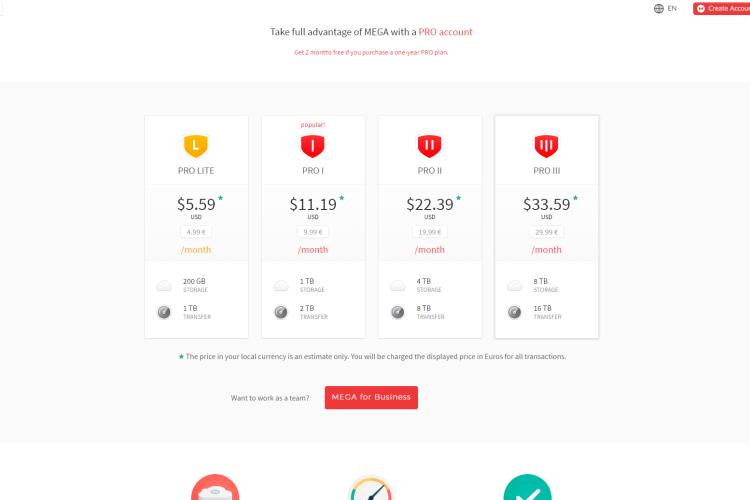 Mega is a complete package for all type of users. If provides 50 GB free storage, which compliments its name. It gives End-to -End Encryption service which secures the files completely and protect from intruders. You can access your data from any means using Cross Platform service.
Collaboration let you to contact with the people with whom you want to share your files.
It consist of Chatting options, i.e you can chat with your mates while working online on the Mega because it is the feature of the server.
Fast Browser option helps you to access you files real quick.
Pros
· 50 GB Free Storage
· End-to-end Encryption
· Cross Platform Service
· Collaboration
· Chat avaialbilty
· Browser option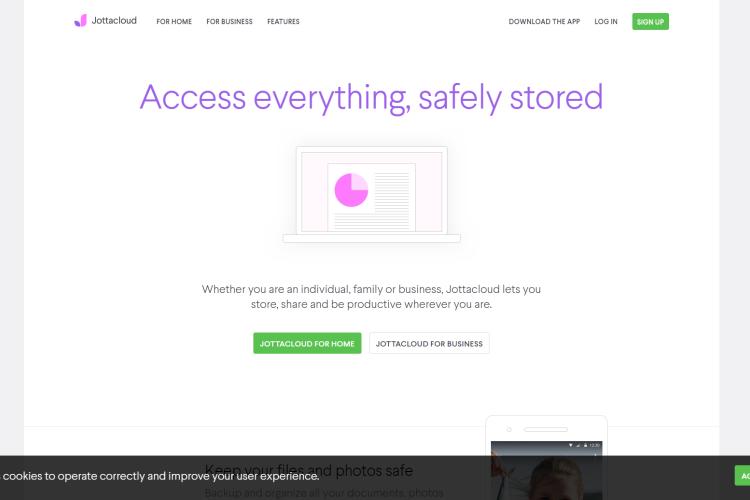 Jottacloud dominated other cloud storage services in providing the Unlimited Storage to the users. You just have to subscribe once and then you can enjoy unlimited storage facility provided by the company.
Jottacloud is a Norwegian Company striving to make it names in the midst of other top brands.
Besides it Jottacloud also synchronize automatically all the photos of the device. You don't have to bother yourself for backing up you photos after the hectic day. Jottacloud will do it for you.
Jottacloud also has a privacy check. It focuses on the security and doesn't allow the intruder to misuse the information of the user. IT offers 5 GB free storage
Pros
· Unlimited Storage
· Automatic Synchronization
· Privacy
· 5 GB Free storage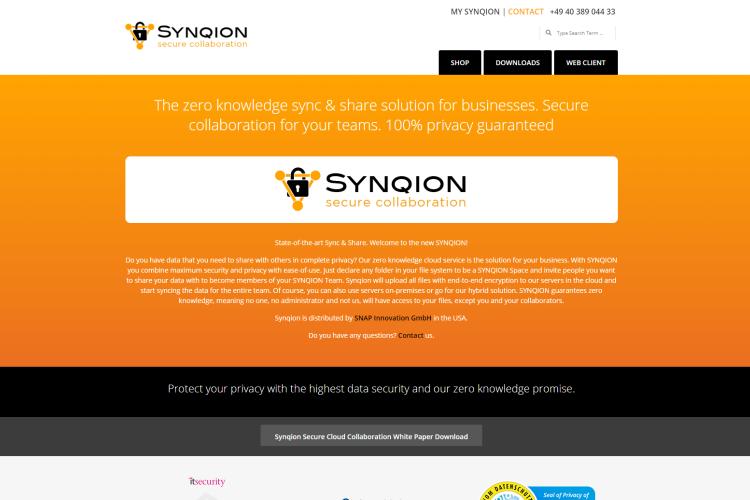 Last but not least, Synqionis the alternative solution for Dropbox. Synqionis uses publicaly accessible Cipher i.e Advanced Encryption Standard (AES) the key length for which is 256 bits. 256-AES algorithm is specifically designed for the Encryption of the Data. Zero knowledge strategy is also used by Synqionis.
Synqionis offers the hosting service of one's own choice. It means you can select the service according to your needs and requirements, but you can also go for the hosting service provided by the Synqionis. Multi-user service availability because of the Collaboration. Many people can join and collaborate and can do teamwork.
The Free storage capacity of Synqionis is 5 GB, which is still better than 2 GB of Dropbox.
PROS
· Security checked
· Easy to use
· 5 GB free Storage
· Hosting Service of your own choice