Free Macro Recorder for Repetitive Tasks in 2023 - It is frustrating and challenging at times, doing the same task repeatedly on computers.This, as many would say, is been considered being time-consuming and at the same time, monotonous. In the time past, workers from both private and public sectors sit down for hours computing data. This has been a terrible experience considering the stress and energy put into it. Most times, programmers and service providers get contacted with data transfer help.
List of Best Free Macro Programs for Recording in 2023

But who knew a day like this would come? Now, you can transfer data from excel to database management software in no time.This is been made possible with the help of a Macro recorder software. So, first, what is Macro software? What does it do? A Macro software is an automation software. It helps to record some key repetitive actions often taken by you on your computer. For instance, clicks, keystrokes, mouse movements, etc. for playback. But it also helps you perform complex tasks by writing your own playback macro script. Sounds interesting right? Yes, it is! In this article, we've highlighted some of the best free macro recorder software used in 2023.This is been selected based on the positive feedback received from our users.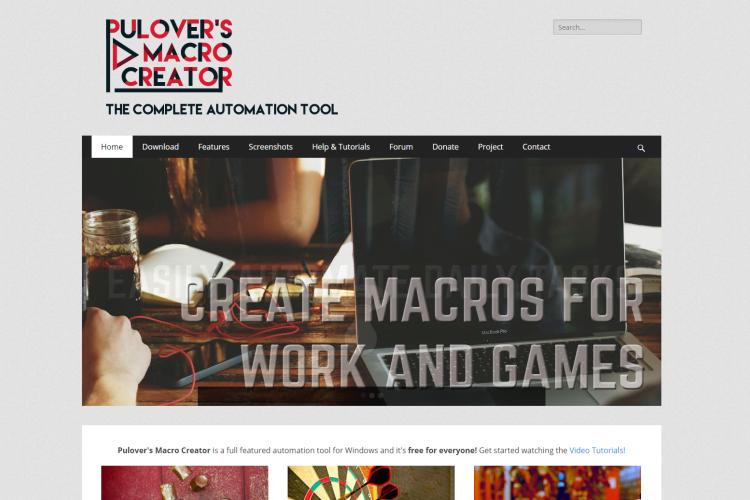 Pulover's Macro creator comes with a built-in advanced recorder. This feature makes it one of the best among others in its category. It offers high-quality automation and many of such functions. The software is been written in AutHotkey language. It is user friendly and has an intuitive interface. As a matter of fact, this is more than a macro recorder. It consumes low random access memory reducing processor speed and power consumption. Definitely it is a good choice for beginners for its user-friendly interface. It helps to export macros to working AHK scripts and also allows the usage of Control Commands.
Compatibility: Windows XP / Windows Vista / Windows 7 / Windows 8 / Windoiws 8.1 / Windows 10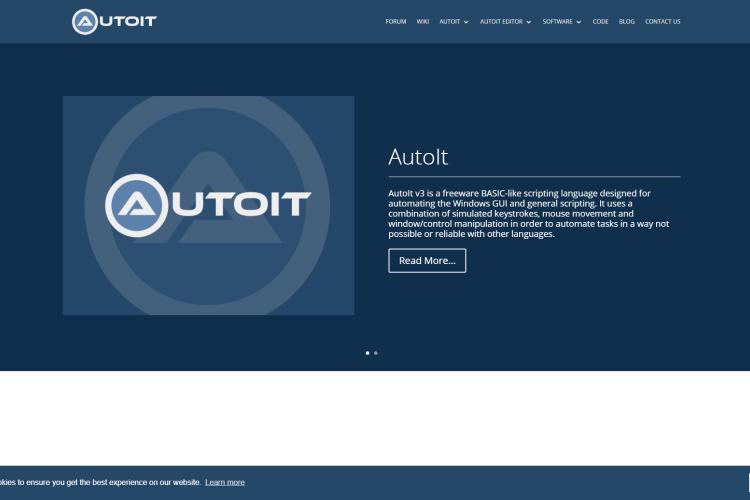 On the list is AutoIt. It is a free macro automation software designed for Windows users. When you ask of efficiency in automation, this software is your go-to app. It is faster than any other macro automation software you might have seen around. It has an in-built script file. Thus, it enhances processes such as Dos command, keystrokes automation, mouse-movement automation, minimization. In contrast, this software is a little difficult for beginners to operate and handle well. So think it twice before taking an action. But, we want you to make use of this macro software. It is quick, simple and easy to use. It has a BASIC-like coding syntax. Thus, it will be useful for those that are already familiar with a high-level language. Editing scripts on AutoIt seem easy because it comes with a ''lite version of SciTe".
Compatibility: Windows 2000 / Windows XP / Windows 2003 / Windows Vista / Windows Server 2008 / Windows 7 / Windows 8 / Windows 10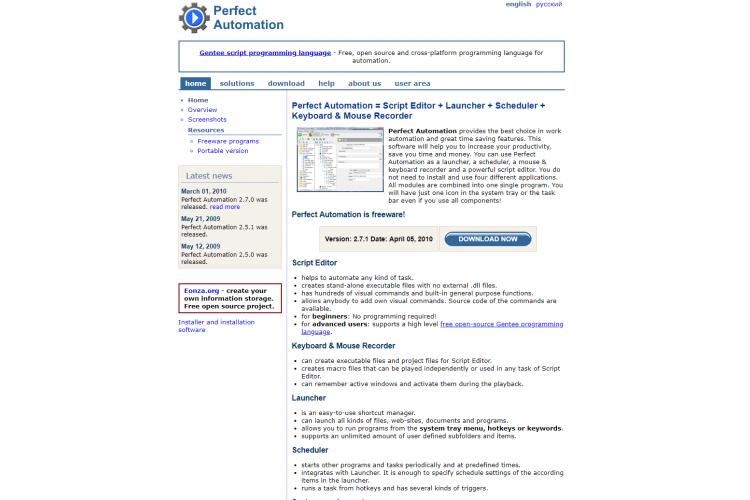 Perfect automation is a very powerful macro software. It comes with a scheduler, script editor,launcher, and also, keyboard & mouse recorder. It is incredible how much time this software can save you.As a matter of fact, it can increase your productivity in no time. It features all the great software applications that you will need. It saves you the time you will spend on installing each one of them one by one.It is been recommended for both beginners and advanced users. It has an easy-to-use interface and hundreds of visual commands. It also has a built-in general purpose functions. It is without a doubt one of the best macro recorder tools out there. It allows users to create their own commands code with little or no effort. Even if do that, knowledge of Gentee programming language is a must.

Compatibility: Windows 2000 / Windows XP / Windows 2003 / Windows Vista / Windows 7

As the name implies, EasyClicks is actually very easy to operate. With a click, you are on your way to finishing your task. Also, it presents you with the opportunity of customizing your keyboard keys. This is so, in case you have a problem with your primary keyboard. Problems such as having worn out keys, unresponsive keys and many more. But relax, with the help of EasyClicks, you can assign their operations to a new key of your choice. It is also easy to write a script for this macro recorder. Even with little or no experience with script writing. Because of this simplicity, it is the number one go-to macro recorder for newbies.
Compatibility: Windows 95/ Windows 98 / Windows 7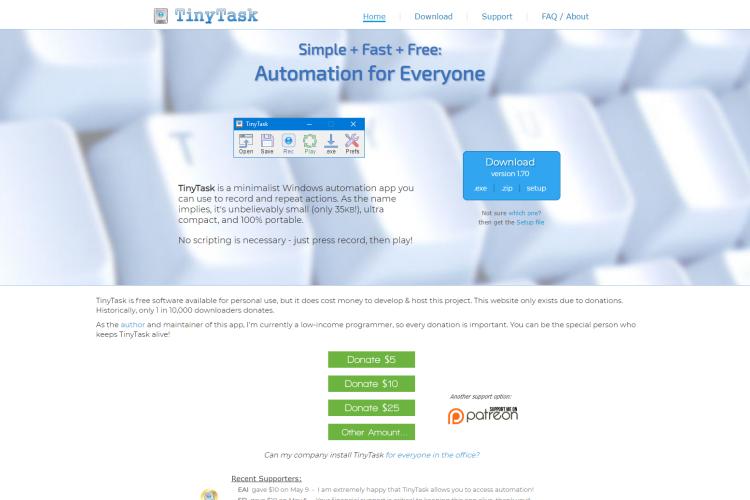 TinyTask is tiny indeed! It is small compared to other macro software applications in this category; it is about 33KB. Although, you might look down on this software, thinking thatit might not be effective. But you have gotten it all wrong! TinyTask can do much more than what you think. It can record, save and compile macros with ease. Its simplicity is mind-blowing. It has only six buttons in it but it can perform many functions including Open, Save, Record, and Compile. It also has playback speed and hotkeys options. It is best suited for those who wish to mess around with Marco editor. People even named it "Small but effective!"

Compatibility: Windows 98 / Windows Me / Windows NT / Windows 2000 / Windows XP / Windows 2003 / Windows Vista / Windows 7 / Windows 8 / Windows 10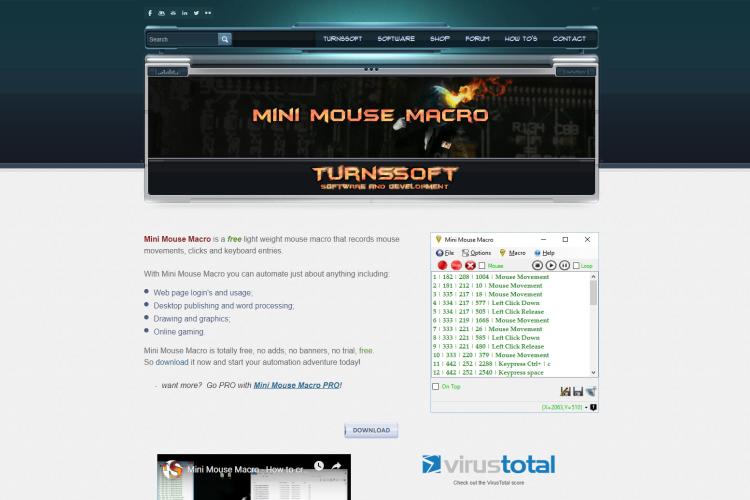 Mini Mouse is portable automation software. It helps record macros for both the keyboard inputs and mouse actions. It has a very nice intuitive and friendly interface which makes it everybody's choice. This application software is easy to run. There is no need for continuous installation. Its beauty lies because it can be install on any external drive. This can be hard disk or USB flash disk, or any media storage devices. That itself is what makes it portable indeed. It is quite astonishing that the system leaves no traces after usage. It attaches none fresh entries to the Windows registry or Start menu. Also, it does not generate any icon when launched. It is always on top of other opened programs in the background. As a result, you can view everything in real-time. This includes the keystrokes and mouse movement action. You can save the macros into files, change their speed, and of course,write a script for them. It does not consume much memory, and it responds quickly.

Compatibility: Windows XP / Vista / 7 / 8 / 10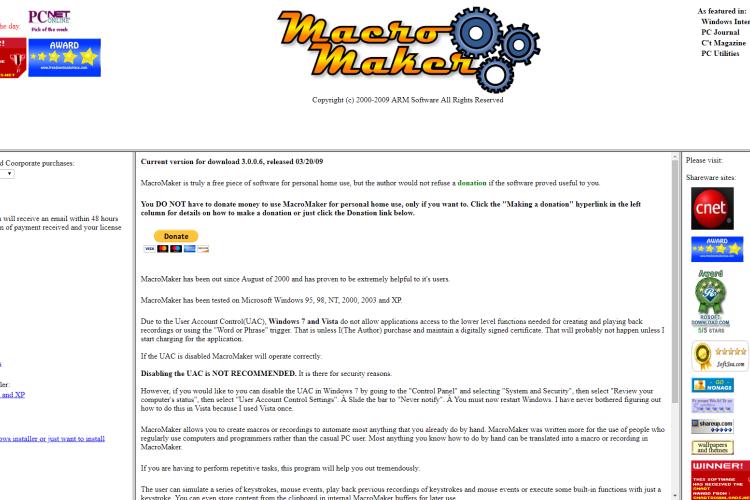 This macro software is incredible! It will do justice to all your tasks: starting from the easiest ones to the most difficult ones. It is very efficient in recording all mouse movements and keystrokes and you can play them later. Beautiful, isn't? The program makes it easy to create macros (recordings). Furthermore, you can use it to automate any manual work on your computer. It allows users on the same computer to create their personal series of keystrokes. It also allows them to create playback antecedent, and mouse events. This program is quite challenging to operate. But, with the help of its comprehensive user-guide, you will be able to navigate your way through. In its internal buffer, it offers you the opportunity of storing text on your clipboard for later use. It comes with features to help you create and record. Finally, it schedules recordings in many different ways.

Compatibility: Windows 95 / 98 / Me / NT / 2000 / XP

This incredible software launched byNemex many years ago, for Windows, is the most used ever.It is been designed to record mouse movements while the system is active.Additionally, it also comes with playback options to play recorded-gestures. Even when you are performing a task on it. Mouse Recorder Pro 2 has a very friendly and compact interface.At the same time, it offers many configurations options. It makes you of its script editor amazingly. First, it allows you to set a script you are playing at a preferred time through the calendar. Second, it also helps to edit the script with little effort using the script editor.

Compatibility: Windows 10 / Windows 8 / Windows 8.1 / Windows 7 / Windows Vista / Windows XP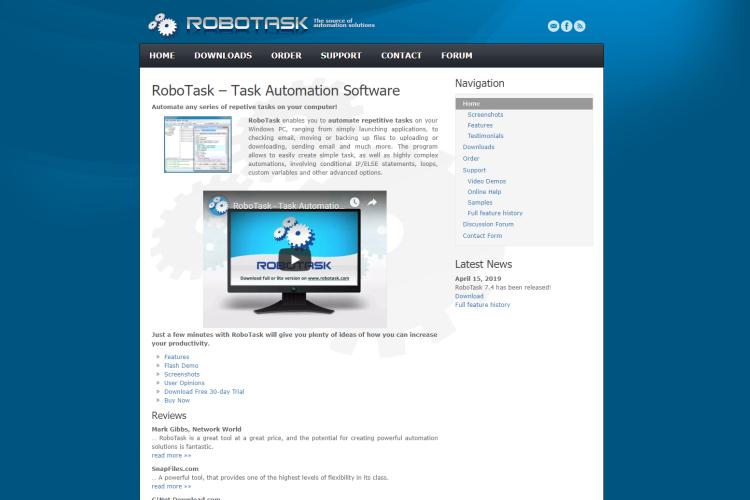 This automation software works well on Windows PC. It allows you to automate lots of task on your computer. First, with the help of this amazing macro software, you can use it to run tasks such as scheduled email sending. It also used in backing up your files either through upload or download, and checking your emails. You can also use it to create complex tasks, ones which include loops, If/Else statements and many more. Setting custom variables is also among the task you can use Robotask for. Robotask comes with a friendly interface which offers a wide range of options for the users. One distinguishing feature about Robotask is the fact it is being used as a service. It is being used like other Windows services which means, it can run in the background. Other features include the ability to shut down Windows, based on your command. And also the ability to process files and folders. It has compatibility with FTP and web servers. It can automate the process involved in email sending, and many more.

Compatibility: all latest Windows PC