Sport is not just entertainment; it is a profession for the participants and passion for the fans. Sport is the only activity that unites the world where politics and religions can't. Sport is diverse with many branches, it will be hard to keep up if someone should have more than one favorite sport, but with media players like Kodi, you are never going to miss a single moment of your favorite sports.
What is Kodi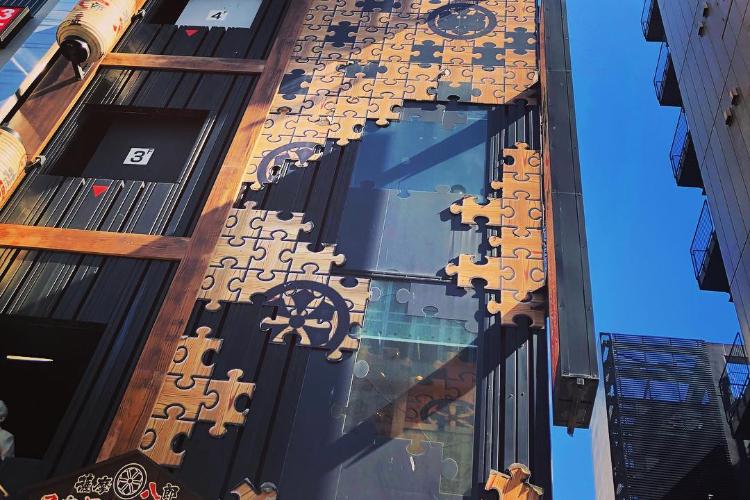 Kodi is open-source media player software developed by a non-profit company named XBMC foundation in 2002, Kodi was initially known as Xbox Media Player until 2014 when it was renamed Kodi and made available for multiple devices. The Kodi software is 100% free, and it is supported on major operating systems such as iOS, Android, Microsoft Windows, macOS, Linux, FreeBSD, and tvOS. Kodi is created explicitly for home entertainments, and it has never failed to leave impressions on its users.
Some Features of Kodi media player
✓ unlimited Streaming; Kodi player can stream any content that is capable of being streamed with internet connection; be it sports events, TV shows, movies, you name it.
✓ Local contents; you are not limited to contents on the internet, you can use Kodi to play contents on local storage as well.
✓ Responsiveness; you do not have a 64-inch flat screen TV? It doesn't matter; your 14-inch TV will do, even it works great on small/mobile devices with lesser screen resolutions.
✓ Great viewing experience; Kodi is capable of enhancing contents quality irrespective of the source and format.
✓ Extensibility; as you will find out, Kodi primary functions can be extended to incredible lengths.
✓ Supports; millions of people around the world are using Kodi, and XBMC foundation have done a great job in creating a forum for Kodi users to meet and discuss, so for every issue you encounter while using Kodi there is always an instant answer on the forum.
List of Best 10 Kodi Add-Ons to Stream Sports
In every hour of the day, there is a sporting event happening somewhere in the world and is being presented live on the internet, to watch such events you may need a custom device such as a decoder, or you may need an add-on for media streamers like Kodi. Searching the internet for these add-ons you may be left confused as to which one should you choose and what sports channel does each one supports. To save you from the hassle, here is the list of free movie streaming sites and ten best Kodi add-ons have been reviewed for you below: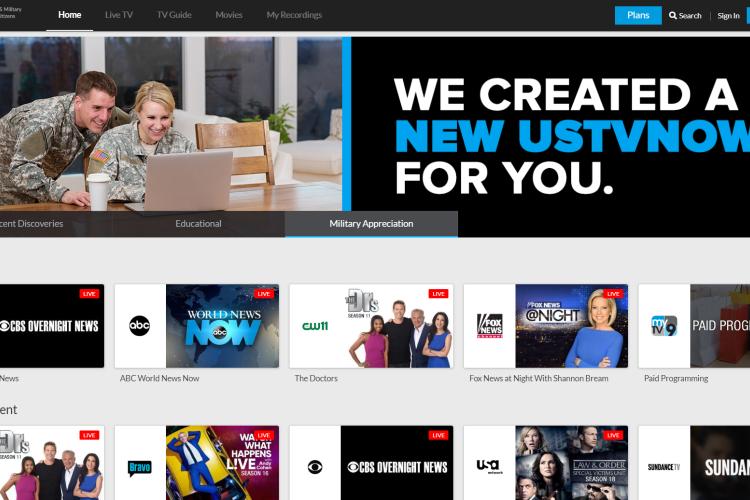 USTV Now offers basic NBC sports channel at zero cost, plus other six sports channels including ABC, CBS, Fox, etc. However, with the paid option you have access to HD quality contents from over 15 sports channels. Take note that if you already subscribe for ESPN or NBC on your their respective decoder, you do not need to make use of USTV Now add-on again, all you have to do is log in using dedicated Kodi app for each of the decoders.
Important sports events that USTV features are NBA Basketball, MLB Basketball, Premier League, NFL Sunday Night Football, European Club Soccer, NASCAR, International Soccer, NHL Hockey, College Sport, Golf, Hockey, and so on.
2. Fox Sports Go - Site Link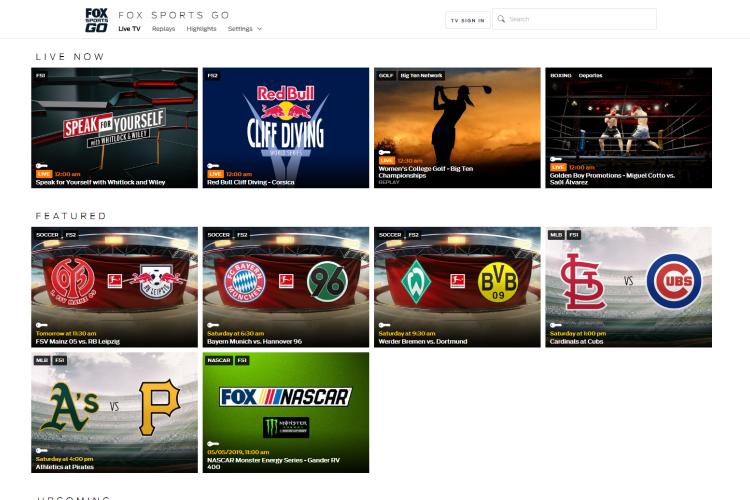 Fox Sports is one of the three most popular sports channels in the United States, and the channel's popularity is not only in the US but around the world. Fox Sports Go is the channel to watch all sports events such as football leagues, MLS soccer, MLS Baseball, NBA, UFC, and the likes. Fox Sports has one of the most extensive sports archives; you can never get bored of the channel.
With the Fox Sports Go Kodi add-on, you will enjoy HD quality streaming with no lagging or skipping whatsoever; the add-on has been designed to stream high-quality contents with minimal buffering time.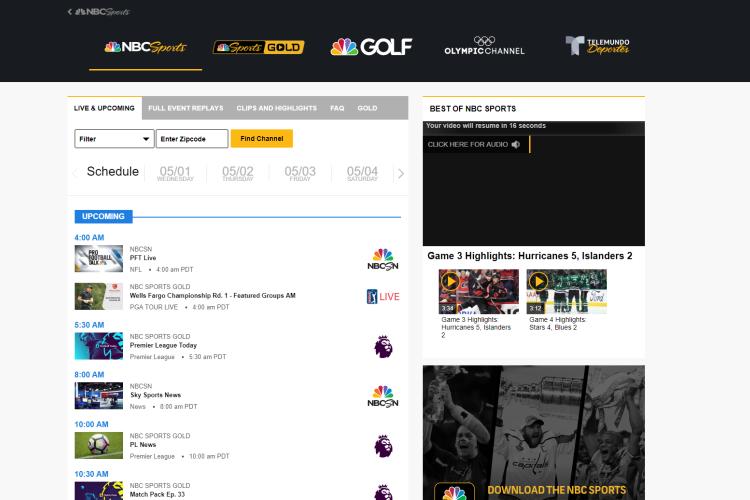 This is an add-on that gives you unrestricted access to all NBC sports broadcasts; this also includes all non-sport channels owned by NBC. NBC Sports Live Extra does not support archived shows; you can only stream live events with the Kodi add-on. Popular sports events featured by NBC Sports Live Extra are Olympics, Racing, Rugby, NASCAR, NFL Football, Golf, and many more.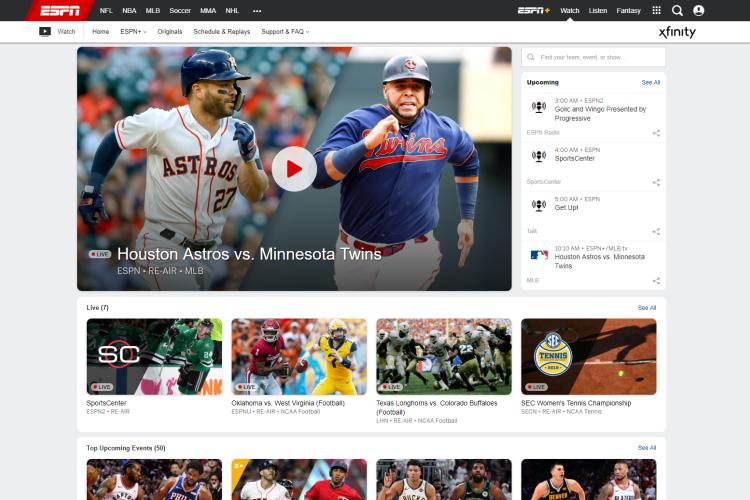 ESPN 3 Kodi add-on is an add-on that deserves commendations; it offers everything there is about sports streaming; live events, archived and premium sports broadcasts, and many more. There is an ESPN add-on for Kodi media center, this add-on lets users authenticate themselves with cable network providers, and thus they can have direct access to ESPN premium contents via the Kodi media player. Furthermore, users can select preferable contents from the numerous contents provided by ESPN. Top sports events you can stream with ESPN 3 Kodi add-on are European Club Soccer, MLB Baseball, International Soccer, NBA Basketball, Golf, Cricket, etc.
All the add-on mentioned above are official add-ons; i.e., they are developed and shared by recognized companies and TV channels, the remaining six that will be discussed below are developed by third-parties – Community of Kodi users, freelance programmers, IT companies, and so on. Some of these unofficial add-ons are free and are legally supported. But since they are not official add-ons which has been verified, Kodi will not answer for any damage that arises from the use of these plugins, so you are liable for using them; it is at your own risk.
5. Sparkle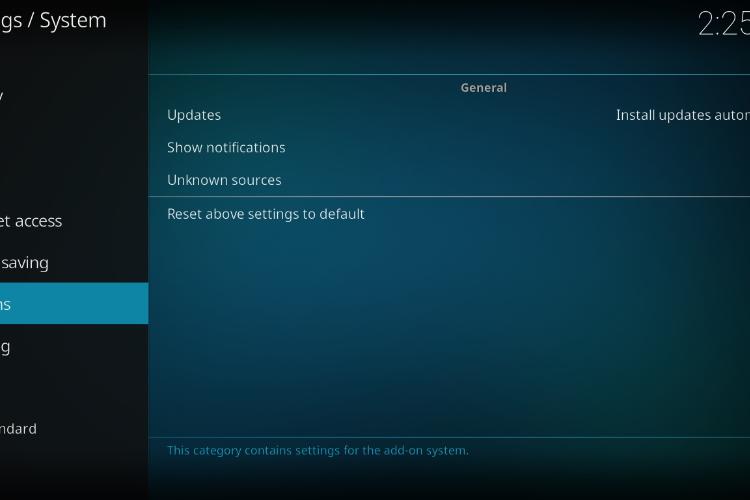 One of the things associated with unofficial streaming add-ons is the inconsistent provision of streaming contents, since these add-ons streams from multiple sources, you might have hundreds of contents to stream today and none tomorrow. Consistent provision of streaming contents is where Sparkle Kodi add-on stands out, and it would be so because instead of scraping for contents all around, it only streams contents from Reddit Acestreams, which is one of the most reliable sources of sports broadcasts around the world. Though Sparkle is not an official add-on for Kodi, it is also not illegal to use it.
6. Joker Sport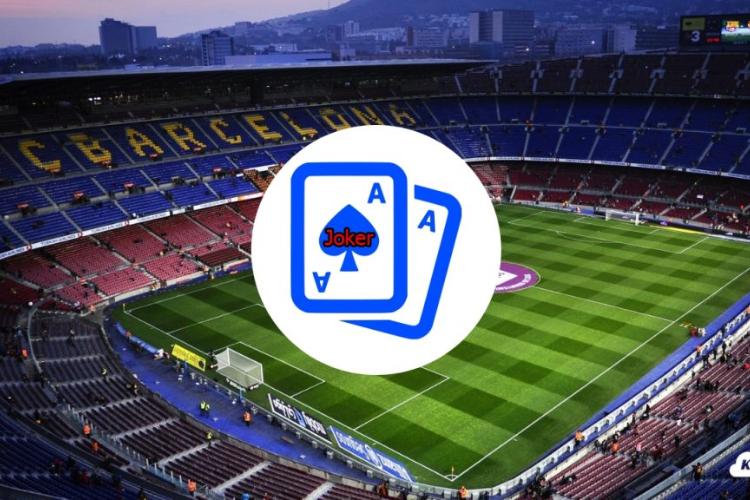 Joker Sports Kodi add-on is one of the incredible add-ons to find in the Maverick repository, the add-on lets you stream the majority of football channels worldwide, and other sports channels like Sky Sports and BT sports. With Joker Sports add-on you can watch highlights as well as live events. Be aware that not all channels available with this add-on are free; you have to subscribe for some of them, then you can provide your details and authenticate yourself before you can start streaming.
7. Rising Tides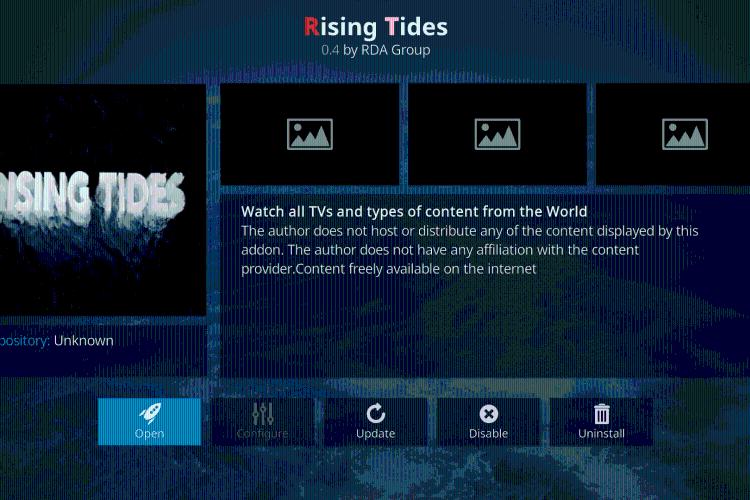 Rising Tides Kodi add-on is a reliable add-on that makes sure you enjoy best viewing experience, with the caching and preloading feature it will ensure that you enjoy a smooth content streaming; no lagging or buffering at any moment. Rising tides offers more than a hundred channels to choose from; these channels are a mix of highlights, live sports events, archived events, and so on. Rising Tides streaming covers all major European and North American sports channels, that you can stream all major significant football league from Germany, Spain, Italy, England, and so on.
8. Sports Devil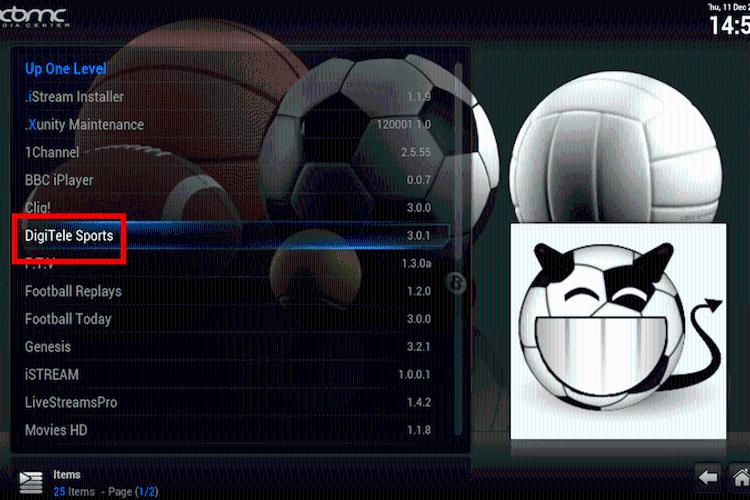 Sports devil is also another Kodi add-on for sports lovers, the add-on seems to have contents to stream for everyone with its ever available various TV channels, and sometimes you might even have multiple channels broadcasting the same sports event, then you can select one based on quality and buffering time. All channels featured by Sports Devil are sorted into categories so that it will be easy for users to find whatever they are looking for.
9. Planet MMA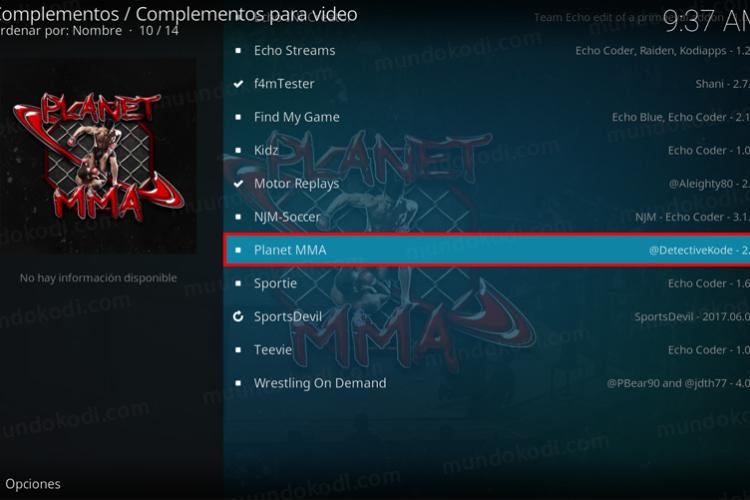 This add-on is for the true boxing fans, MMA and UFC is the hot spot for professional boxing sports, and Planet MMA is the first add-on to consider for streaming MMA sports. Whether you decide to watch the events live or catch up on the highlights later, this add-on is capable of delivering it to you in HD quality; Enjoy fantastic unrestricted MMA events like Ultimate Fighter Series, Fight Night Live, the Contender Series, and so on.
10. WWE on Demand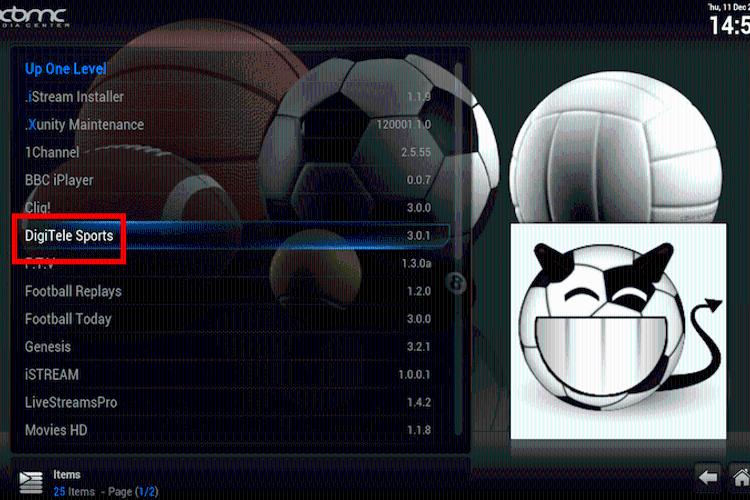 It will be unfair if an add-on that favors boxing fans are mentioned and the one that favors wrestling fans is not mentioned, WWE on Demand Kodi add-on is the perfect solution for fans around the world to stream wrestling events. Everything about WWE is available with this plugin; replays, exciting moments, blockbusters, live wrestling events, pre-fights, and many more. WWE on Demand is all you need to catch up on every WWE moments.
Installing Kodi on various devices
Now you have the list of the best add-on to stream media contents from various sport channels around the world, but then you need to have Kodi media player installed on your device before you can install add-ons, so here are instructions on how to set up Kodi players on your Android, iOS, Microsoft Windows and Mac operating systems.
How to install Kodi on Android Phone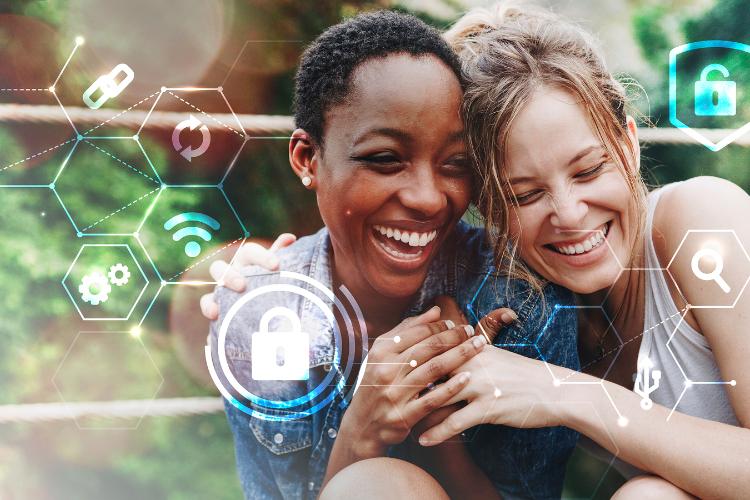 You can either install Kodi via the Google PlayStore or the manual way via Kodi website;
Google PlayStore:
• Open the PlayStore app on your android device and use the search tool to find 'Kodi.'
• The official Kodi app should come first on the search results, to be sure, the app must be depicted by the official Kodi Logo and has 'XBMC Foundation' written under the app title. Click the app and then click the 'Install' button on the next page.
• The app will ask for various permissions during the installation process, grant the permissions and the app will be successfully installed.
• After successful installation, click the 'open' button and start enjoying the amazing streaming experience.
Kodi website:
• Go to your phone settings and enable the option that lets your phone install apps from unknown sources.
• Open a web browser and navigate to https://kodi.tv/download, download the app to phone.
• Locate the downloaded app on the phone storage and click on it to start the installation process.
• Grant all permissions and wait for the installation process to complete.
How to install Kodi on iOS - Apple Devices
People often have to jailbreak their iPhone or iPad before they can install Kodi, this is dangerous and it shouldn't be so, with Cydia Impactor Kodi can be installed on iOS operating systems. In addition to the Cydia Impactor app, you will also need an updated Kodi.IPA file, Google 'Kodi IPA file download'.
• Install the Cydia Impactor from Apple App Store and move the downloaded IPA file into a computer.
• Connect your device with the computer, the iTunes app on the device will open, make sure you close it before you proceed.
• Launch Cydia Impactor and drag the downloaded IPA file on it.
• A drop-down menu will appear, make sure to select the correct version of your device operating system, then click on 'Start.'
• You will be required to provide your Apple ID, this is used for verification purpose and will later be used to sign the IPA file.
• Wait for the app to successfully install and enable the 'trust' option under 'Profiles & Device Management' settings.
• Open the Kodi app and start streaming.
How to install Kodi on Mac
• Open a desktop web browser and navigate tohttps://kodi.tv/download.
• Select 'Mac OS' under the list of compatible platforms, and download the zipped file to your system.
• Double-click the downloaded file to extract the disk image, once the extraction is complete, click on the setup to start the installation process.
How to install Kodi on PC (Windows 10)
You can download Kodi Installer from Kodi website:
• Open a desktop web browser and navigate to https://kodi.tv/download.
• Select 'Windows' under the list of compatible platforms.
• Select a suitable option; either direct installation file or Windows installer, the Windows installer option will require signing in with your Microsoft Account.
• After successful installation, you can launch the Kodi app from the start menu or desktop icon.
Conclusion on Kodi
Kodi is not limited to sports channels; it is all-around streaming software, so with it you can enjoy other entertainments too. Happy streaming!