More than 4 Billion people use mobile phones worldwide for connecting to their friends and family. Whether surfing the internet or talking to your friends on social media, phones, and laptops are excessively used. We spend minutes and hours on the day commenting on social websites to kill time. But, what if I tell you that you can utilize this time to earn some money? That, too, by doing nothing other than what you already do!

You might be surprised that there are websites that pay you to talk to their customers. Yes, the same way you communicate to anyone or comment on a post, with the advantage of earning some good money sitting at home. This can specifically be a less-tiring job for you if you are habitual of talking at late hours for long already!
Benefits of Earning Through Texting and Chatting
What can be a bigger benefit than sitting at home in your comfort zone and making money? However, if you look for something extra, you need to know the incredible advantages of this kind of job.
No Fees
Texting and chatting jobs do not require you to pay any fee for recruitment. Just like other jobs where you earn based on your skill and work time, you earn the same way through chatting jobs.
No Experience Needed
Though having experience in the relevant field is always considered a bonus, you do not necessarily need to be a part of the team or company previously.
No Qualifications Needed
If you are a medical or a law student, you can still work as a chat representative or customer support at any of the stores. Regardless of what education you have, a thorough command of language and computer is only what you need!
Good Money
Some people think that these jobs do not pay good money. But it is said that something is better than nothing. Still, these jobs are not very low-paying as they pay you between $10 and $50 per hour. Isn't it a steal?
Bonus tip: You can use Personal Capital to track all your side earning and income.
How to Get a Chatting or Texting Job? - Chat Link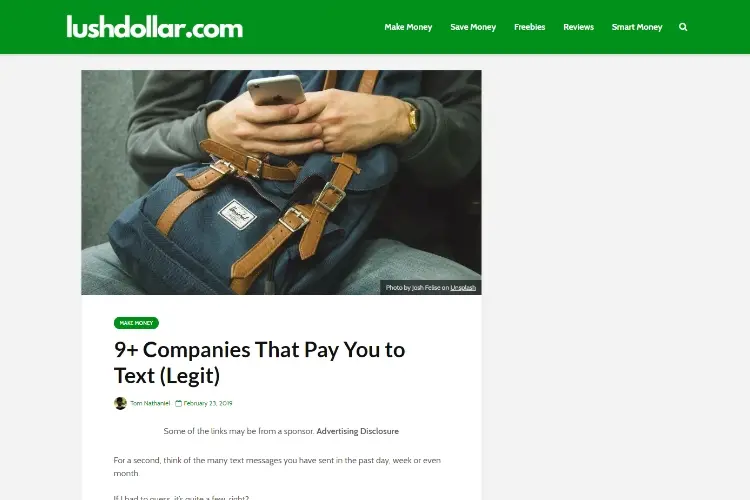 Many businesses have websites to advertise and sell their products or services. And with the growing competition in the market, they want to provide the best to their customer. One such service in demand is the presence of a customer service representative at the site to guide and help the buyers. A good chat representative can add to the business of the brand and, ultimately, the revenue.
Some of such businesses pay everyday people without considering their qualifications or experiences. Though, some might ask you to clear a test for judging your communication and typing skills. If you do well in that test, you are likely to get the job.
Websites That Pay to Chat
Amazon Chat Support Representative - Chat Link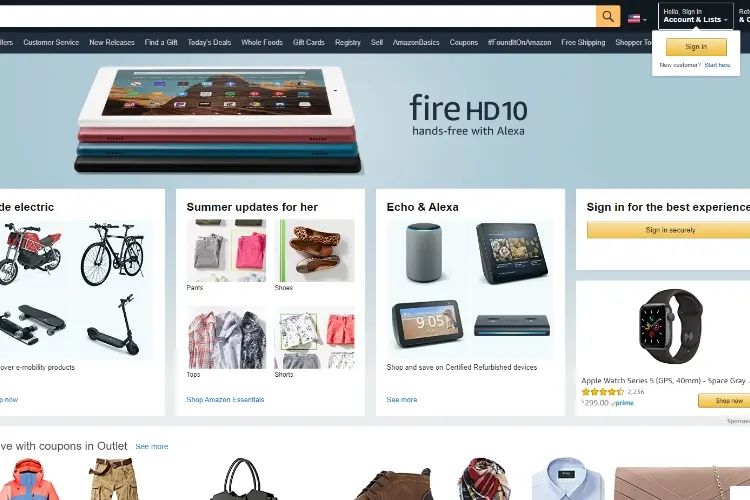 Amazon is an outstanding eCommerce website that caters to people globally. Around 2.5 million people shop for amazon every year, which makes it among the most visited websites.
While the customers visit the site, they sometimes need assistance regarding the product they are interested in. For the purpose, Amazon hires customer service representatives to answer the queries of the customers.
Other than the regular employees, Amazon takes in chat representatives in the busy holiday months. It means you can earn a reasonable compensation from online support. Also, if you perform well, they might hire you as a permanent employee. This chance is not to be missed at any cost!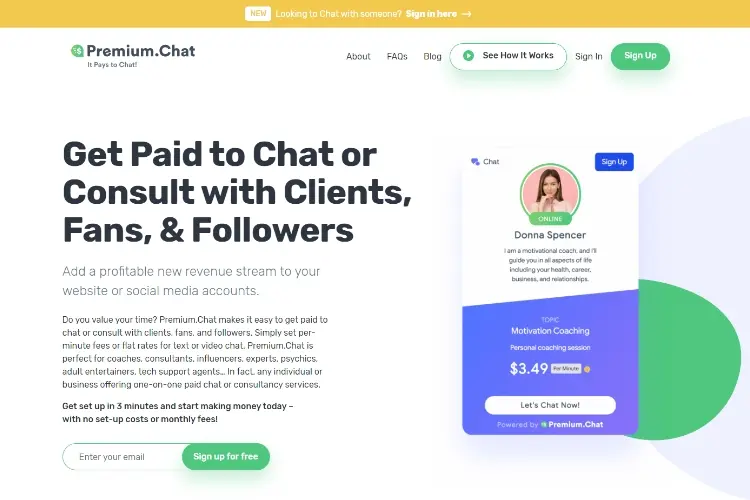 If you have been a brilliant student in your college or you possess sound knowledge of a particular subject, Premium Chat is an excellent platform for you. It allows counselors, advisors, teachers, and influencers to answer relevant questions and charge accordingly.
You can make an account on Premium Chat just like any other social media platform. The users answer the questions of their followers and get paid per minute for the live chat. Your earning on this platform is profoundly affected by your popularity and number of followers. A standard chat rate is mentioned with each profile to maintain the transparency of the site.
How to make an account on Premium Chat
The user accounts on Premium Chat are called Paid Chat Widget
Add your credentials and a sneak-peak into your personality
Wisdom and expertise of the coach/counselor/influencer
You can sign up instantly in 3 minutes without any joining or subscription fee.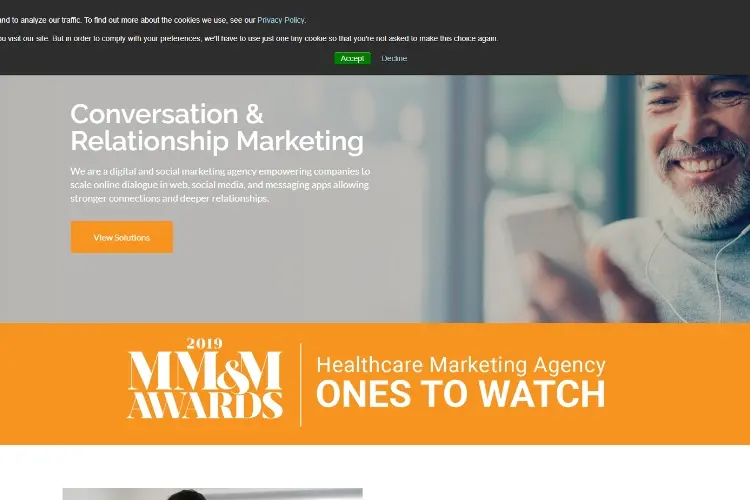 LiveWorld is among the companies that pay you a handsome amount for texting and chatting with the customers in need. They assign different jobs to chat agents, including research on topics and trends, and managing the social media account. Social media management covers customer service, monitoring, and traffic engagement on the website.
As LiveWorld does not hesitate to pay its employees, the representatives are expected to live up to the criteria. Some of the essential skills include
Excellent and telegraphic communication skills
Typing precision and speed
Perfect English language communication with proper spellings and grammar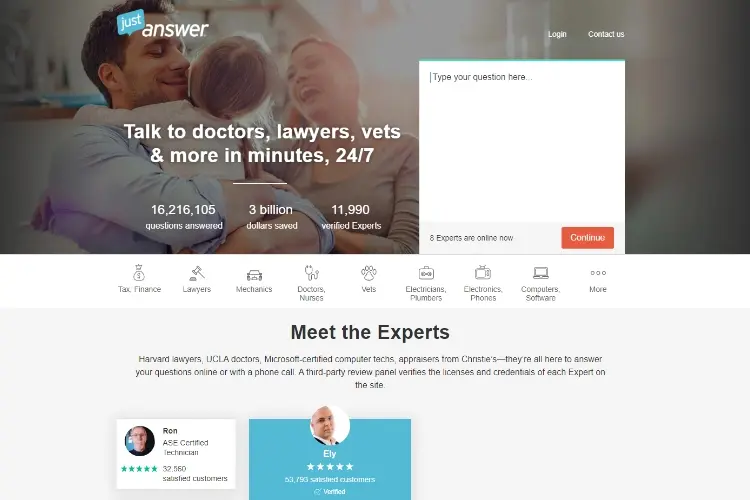 Another platform that pays you for your skills and knowledge is JustAnswer. As the name depicts, JustAnswer is a forum where you get money for replying to the queries of people. However, the platform might not be very feasible for you if you are not a professional or do not possess incredible research skills.
The queries posted by on this platform are by professionals like doctors, lawyers, engineers, etc. It means that you must have a qualification or enough knowledge about the subject if you opt to sign up at JustAnswer.
The payment method at JustAnswer is not the same as others. It gives you a particular percentage of the total answers accepted. Ideally, you might be paid somewhere between $5 and $30 for every accepted answer.
Accolade Support - Chat Link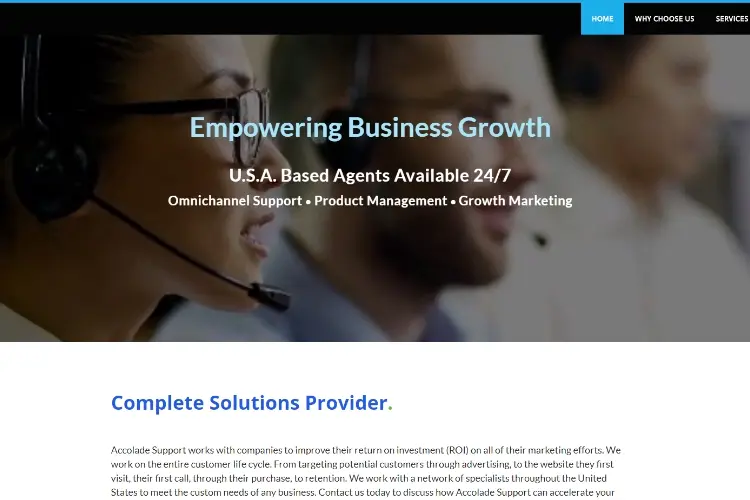 Accolade support is a company that works with industries and organizations on contract to provide customer support. In easy words, Accolade support acts as a call center, not for one, but many companies. The call center chat representatives are allocated different jobs that include customer support, technical services, and sales representative for the website.
It is one of the best opportunities to earn money. Yet be sure that you carry all the essential skills like good communication, technical knowledge, and fast and accurate typing skills. Accolade Support pays you around $10-$12 per hour.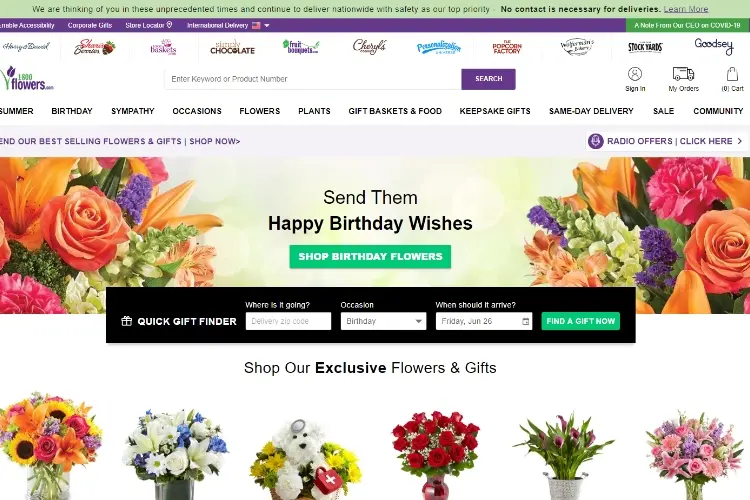 1800 flowers is not an eCommerce or chatting website. Instead, it is a gift retailer that sends flowers and gourmet foods. On the busy days like Valentine Days and other holidays, when more people send packages, it looks for customer care representatives to handle the inflow of customers.
On such occasions, you can join as a part-time online chat employee. You might also get a permanent position if you do well through the period.
Live Sales Staff - Chat Link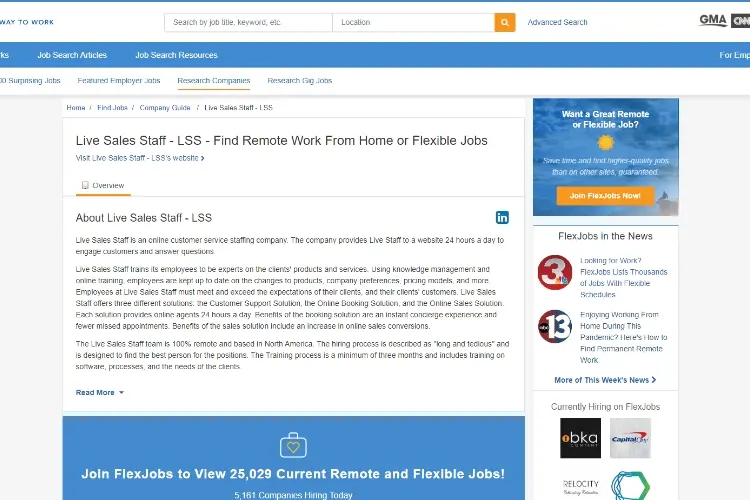 Live Sales Staff is another place that offers you a work-from-home opportunity as a chat agent. Yet, the mode of communication in Live Sales Staff is not the same as others. Methods of communication at Live Sales Staff include
Live chat
Email
Support tickets
Live Sales Staff is kind of a freelance platform as it recruits chat service providers on a freelance basis. People are usually hired to manage sales or customer service for brands and companies. The average pay for each team member is $500. As attractive, the offer might appear, always research personally to know in-depth about the working model of the platform. Some employers have complained about not receiving payments timely, which asks for more insight into the platform.
Fiverr/ Upwork/ Freelancer - Chat Link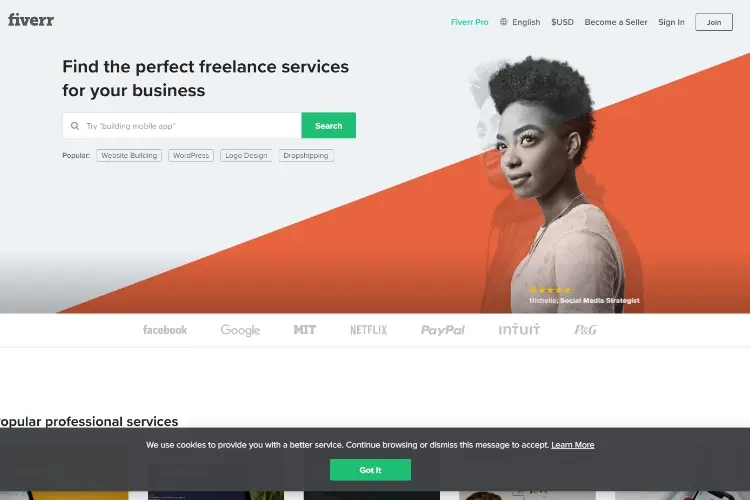 Fiverr, Upwork, and Freelancer are freelancing platforms that let you sell your skills on your choice of price. Customer support is not as simple as you need to have a thorough learning and research ability, along with good communication and typing skills. Each of these platforms works differently but lets you cash your skills
Fiverr is a freelance platform that allows you to make "gigs". Gigs are a representation of your skills that you can offer to the clients. While searching for a particular service, the clientele usually enters a keyword in the search bar. So, if you want to provide chatting and texting services, make a gig accordingly with words like "text" and "chat" in it. It will make it easier for potential clients to reach you.
Upwork is somehow dissimilar to Fiverr. There are no gig-making options on Upwork. Rather, you make a profile and add the keywords (if available). This way, Upwork presents any such job suggestions to you itself.
Freelancer works like Upwork in a way that you have to skim through the job suggestions to find suitable work. However, these jobs might require some digging.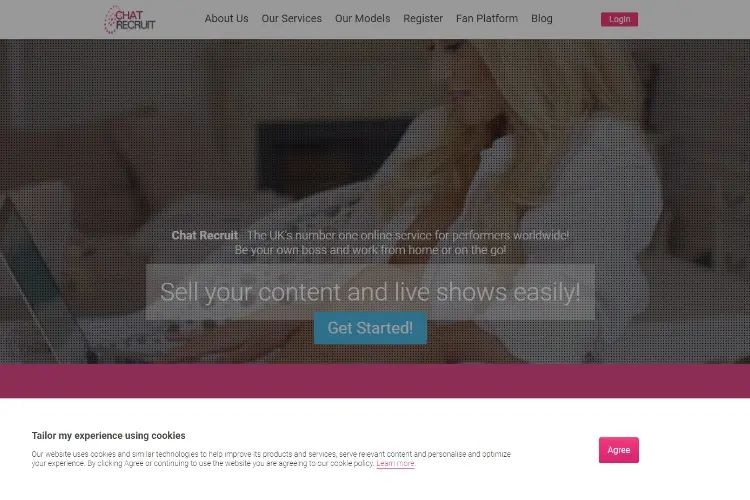 Chat Recruit is a platform that lets you talk to other people if you are upset or bored. Many people visit the website to speak to other women and get rid of their loneliness. This job is the best for you if you are looking to earn money without being anyone's subordinate. You can log in at any time of the day and give as many hours as you have to spare, without any particular schedule.
The site offers text and video chatting. However, you can avoid the camera or video chats if you are uncomfortable. With little work at your convenience, you can earn $2 per minute of the chat.
Register yourself at Chat Recruit here.
How to prevent scams?
While online chatting is an easy way of making money, it comes with its risks. So, when you search for such a job, keep a few things in mind
Do not accept the job offer if it looks shady to you. If the website is offering a very high incentive, there are chances that it might be a scam
Do proper research before accepting an offer from any site. You get an excellent offer from a company you haven't heard about, what do you do? Trusting online jobs straightaway is not right. Always do in detail research before accepting any online job.
Do not fall for the "fee" scam! Numerous kinds of scams run globally, where recruiters ask for a joining fee. When you spot such an offer, run as fast as you can!